Meet the Maine Women Who Launched a Campaign Urging People to Donate Their Stimulus Checks to Charity
Newsweek's "Heroes of the Pandemic" series features everyday heroes showing service, sacrifice or kindness in the time of COVID-19.
Rev. Tamara Torres McGovern and Wendy Blackwell-Moore live just half a mile away from each other in the same neighborhood in Portland, Maine.
They've never met, but on the same day in March, they both contacted a mutual friend of theirs—Democratic Representative Victoria Morales—with an idea about how to help those in need during the coronavirus pandemic.
"We reached out to her and said listen, we are in family situations where no members of the family have lost their employment," McGovern, a pastor at Woodfords Congregational Church, told Newsweek.
"And yet we're receiving a stimulus check just like families who have lost everything. And while there are many places I'm sure we could spend the money, it doesn't feel like this is my family's individual money, but rather our collective money."
Blackwell-Moore, a business consultant, added that the pandemic had left her feeling a "really intense feeling of grief and helplessness."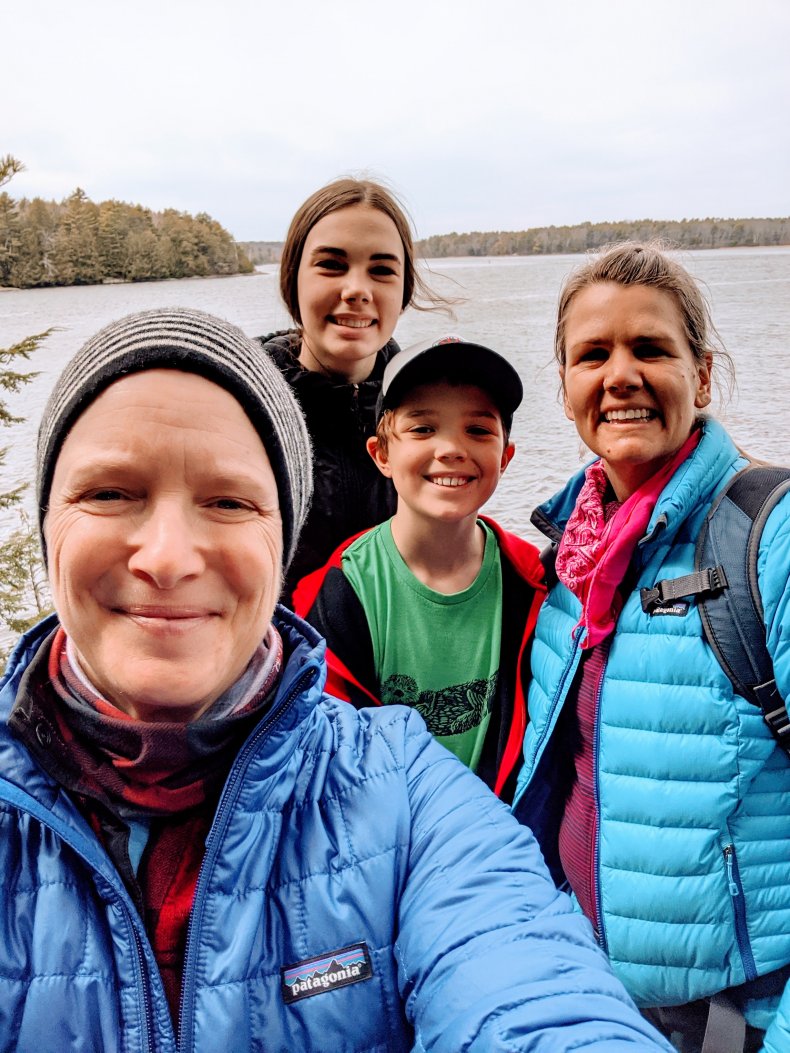 "It's such a strange situation when you're sheltering in place to know that so many people are suffering around you but you can't see them necessarily," she said. "We knew that millions and millions of people were struggling to meet their basic needs."
Morales connected the pair and together, McGovern and Blackwell-Moore launched the Pledge My Stimulus campaign.
On their website, people are encouraged to make a pledge to donate all or part of their government stimulus checks—issued to eligible Americans as part of a historic $2 trillion stimulus package—and note the organizations where they are planning to direct funds.
The website doesn't collect funds to distribute, but McGovern and Blackwell-Moore say the campaign urges people to think about how to spend their stimulus checks and puts a spotlight on organizations in need. Eligible American adults are being given up to $1,200 in their checks, with an additional $500 per eligible child.
"People's spirits are so alive in this moment and people want to help so Pledge My Stimulus was really created as an invitation to make a pledge for people to help those who need it most," Blackwell-Moore said.
"Part of what I love about not taking the funds in is the trust in the human spirit. We know that people want to help and by making the commitment and taking the pledge, we know that they'll follow through and help those communities."
McGovern added: "The idea was just kind of using really basic human psychology, which is when we say we're going to do something, if we write down that we're going to do something, we're more likely to follow through. If we see friends and neighbours doing something, people we trust doing something, it may encourage that behaviour in us as well."
She said the fact that the website has already had around 100 people pledging more than $77,000 is an indication of how generous people are being.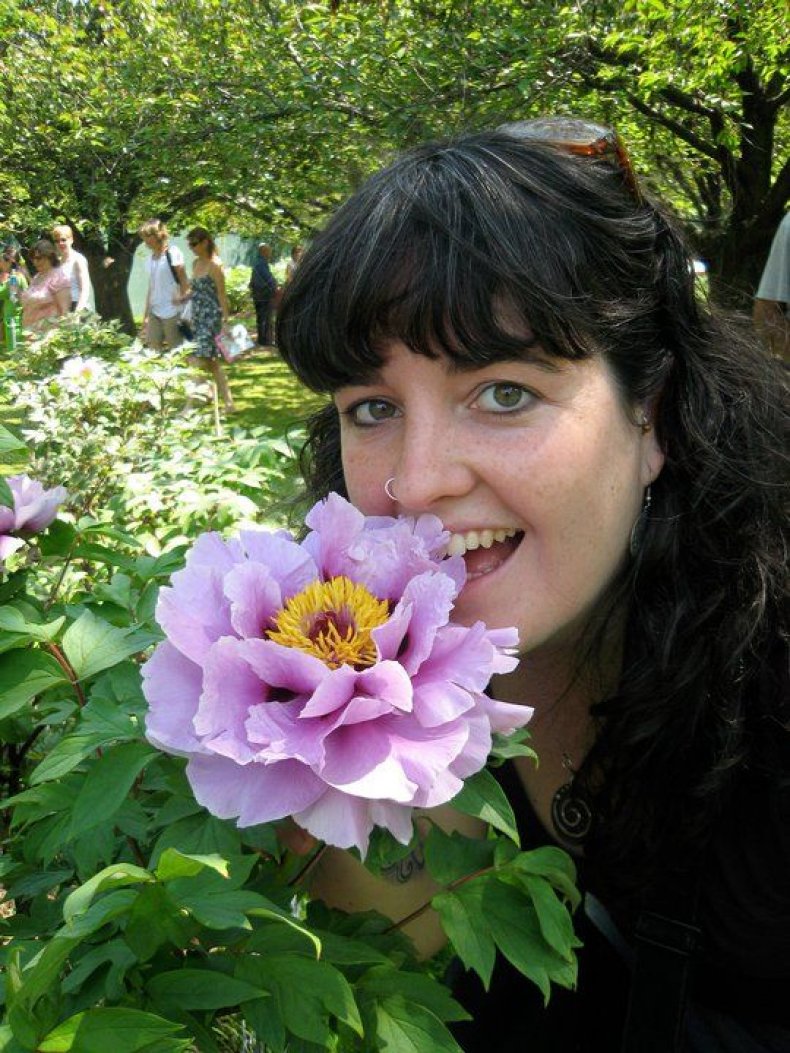 She also added that the campaign doesn't tell pledgers where to donate money to because people will know which organizations or issues they care most about or the people in their community who are in need.
McGovern hasn't received her stimulus check yet, but she and her family are planning to donate half of it. The bulk of her donation is going to Presente Maine, a Portland-based group that works with undocumented immigrants and is providing food and supplies to people during the pandemic.
Blackwell-Moore said her family have given $1,000 to the Maine Access Immigrant Network and a further $250 to a member of the community who has been left unable to work. She added that her family have also spent money on a "fun" project that stimulated the local economy.
"We spent $700 on materials from a local hardware and lumberyard to build a chicken coop," she said. "We ordered six chickens and we're doing a little urban farming over here. My kids and my spouse are hard at work, constructing a coop while we wait for the chickens."
And although the campaign is called Pledge My Stimulus, McGovern and Blackwell-Moore say they would like it to move beyond the stimulus checks.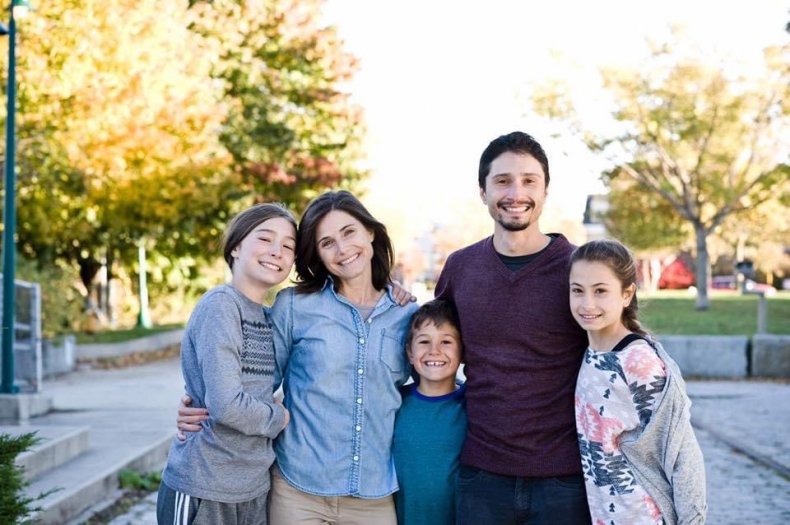 McGovern said she knows that some of the people who made pledges didn't receive stimulus checks, but wanted to help their community.
"The truth is there are more people who want to give and there are more ways of giving," she added. "Maybe you are somebody who can't pledge in dollars, but you can absolutely make soup for your neighbour who is one of the front line workers. Absolutely let this inspire you to do that good in your own community. That's the idea."
Blackwell-Moore added that Morales has said that the Pledge My Stimulus campaign is "a way for us to come together while we stay apart."
"It's so true that the human spirit is alive and well," she said. "We're deeply grateful and thankful for the folks who are pledging and sharing and there's so much people are doing.
"Our only ask is that people continue to share Pledge My Stimulus because we know that the more people that hear about this, the more consideration will go into spurring action in their local communities and that's actually what's going to carry us through this."
Know a hero you want to nominate to be featured in our series? Drop us a line at heroes@newsweek.com.