Women Make Off With the Golden Globes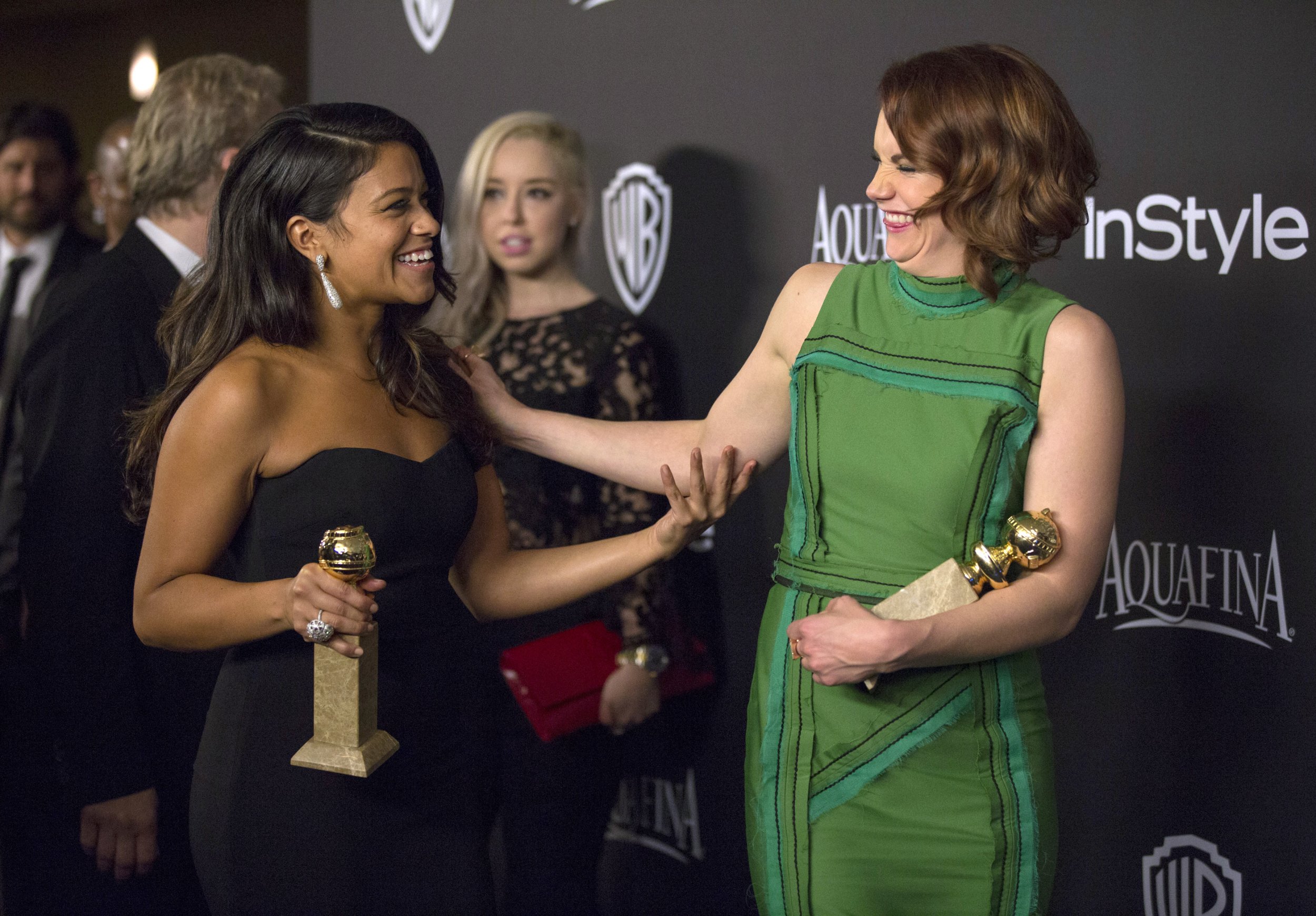 It was a sign of things to come when, standing on the red carpet before the 72nd Annual Golden Globe Awards, the Today Show's Matt Lauer asked nominee Amy Adams about the rumor she would play Janis Joplin -- and then offered to be an extra in the Woodstock scenes, wearing tie dye and covered in mud. Though I may never be able to expunge that image from my imagination, it proved to be rather fitting as the men played second fiddle, if not roadie, to the women most of the night.
Though returning hosts Tina Fey and Amy Poehler seemed a tad tamer than in years past, and sadly announced they would not be returning (maybe they're holding their hosting duties ransom until the Hollywood Foreign Press Association gives them each another statuette?), they set the tone for the evening when Poehler told Frances McDormand, "you are the only person here I would save in a fire," and then tweaked the ever twee Wes Anderson saying he "arrived on a bicycle made of antique tuba parts."
Anderson won Best Motion Picture, Comedy or Musical, for the Grand Budapest Hotel (and gave one of the evening's funnier acceptance speeches, saying he wasn't going to thank all the people who made the film while mentioning them by name -- and then going on to thank the Dagmars and Lorenzos, members of the Hollywood foreign press who voted for his film) and McDormand's depressing HBO miniseries Olive Kitteridge was blanked -- but the hosts 'tude set the tone.
Lily Tomlin, presenting along with erstwhile Nine to Five co-star Jane Fonda the award for Best Actor in a Comedy or Musical TV show, said, "Finally we can put away that negative stereotype that men just aren't funny." Amy Adams, winning for Best Actress in a Comedy or Musical (while keeping one eye out for Matt Lauer) touted Margaret Keane, who she plays in Big Eyes, as a feminist role model -- before lighting up Twitter with a remark about "Megan, at home nurturing twins in her womb." Though people were thinking surrogacy, it turns out Megan is her publicist. (Maybe she was the Megan who tweeted, "For the love of God, DIFFUSE THE LIGHT OR POWDER UP THE TALENT.") Adams was so surprised to get the award, "I didn't even apply lip gloss."
It's like going onstage naked! Not that there was any of that, but Jennifer Lopez challenged the censors with her scene stealing dress, prompting the only old-fashioned sexist line of the night as she presented, for Best Actor in a Mini-Series, with Jeremy Renner. Envelope in hand J Lo asked, "Want me to open it, I've got the nails?" Renner: "You've got the globes too."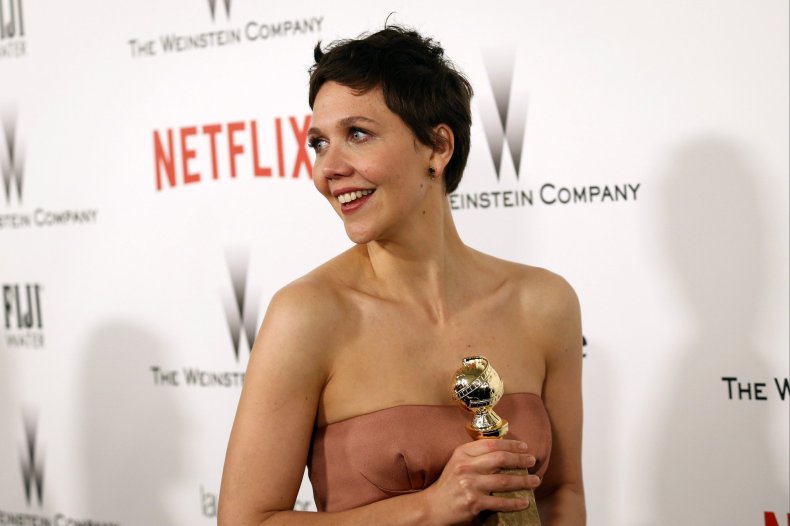 Bada-bing! And you could all but sense McDormand crossing Renner off her next picture list. But for the most part, the tables were turned, as when Maggie Gyllenhaal, who won for her performance in the Sundance Channel's The Honourable Woman, talked about "the wealth of roles for actual women in television" (as opposed to fictional characters) or Julianne Moore, winning for her role as a dementia sufferer in Still Alice, recalled when Lisa Genova, the author of the book on which the film was based told her, "no one wanted to see a role about a middle-aged woman." (Reminiscent of Fey's earlier joke: "Boyhood proves there are great roles for women over 40 as long as you get hired when you are under 40.")
Far less classy was Ruth Wilson, who, when accepting for her role as the small town temptress (or not) in Showtime's The Affair, told co-star Dominic West, "Dom, your ass is something of great beauty, and don't let anyone tell you otherwise." Or maybe she was just channeling her inner Jeremy Renner.
Gay pride got its due as the UK'sPride (starring the above mentioned West playing against type as a queeny disco dog) was nominated for Best Picture Comedy/Musical, and Matt Bomer, who played an HIV positive newspaperman in HBO's version of The Normal Heart, thanked his husband "for putting up with me when I was 130 lbs and really grumpy when you ate pizza in front of me." Amazon's Transparent won Comedy series, marking the first time Jeff Bezos has been thanked from the Golden Globe stage, and Jeffrey Tambor, who plays the transparent of the title thanked the transgender community and symbolically shared the award with them. But no, you can't take it home and put it on your mantle.
But despite the it's-about-time victories of Boyhood director Richard Linklater and Birdman's Michael Keaton, it felt like the women's night. Joanne Froggatt, whose character was raped in season four of Downton Abbey, mentioned rape victims who had written her emotional thanks as she accepted her Supporting Actress in a Series award. Patricia Arquette, the single mother of Linklater's film, mentioned her own mother and her stint as a single parent. And Gina Rodriguez, surprise winner for CW's comedy hit Jane the Virgin, is just getting started.
As Kevin Spacey, winning his first Golden Globe after eight nominations for Netflix's House of Cards, said in his Frank Underwood voice, "This is just the beginning of my revenge."
Visit the Golden Globes' site for a complete list of winners.