More Women Than Men Are Getting Involved in Politics Since Trump Won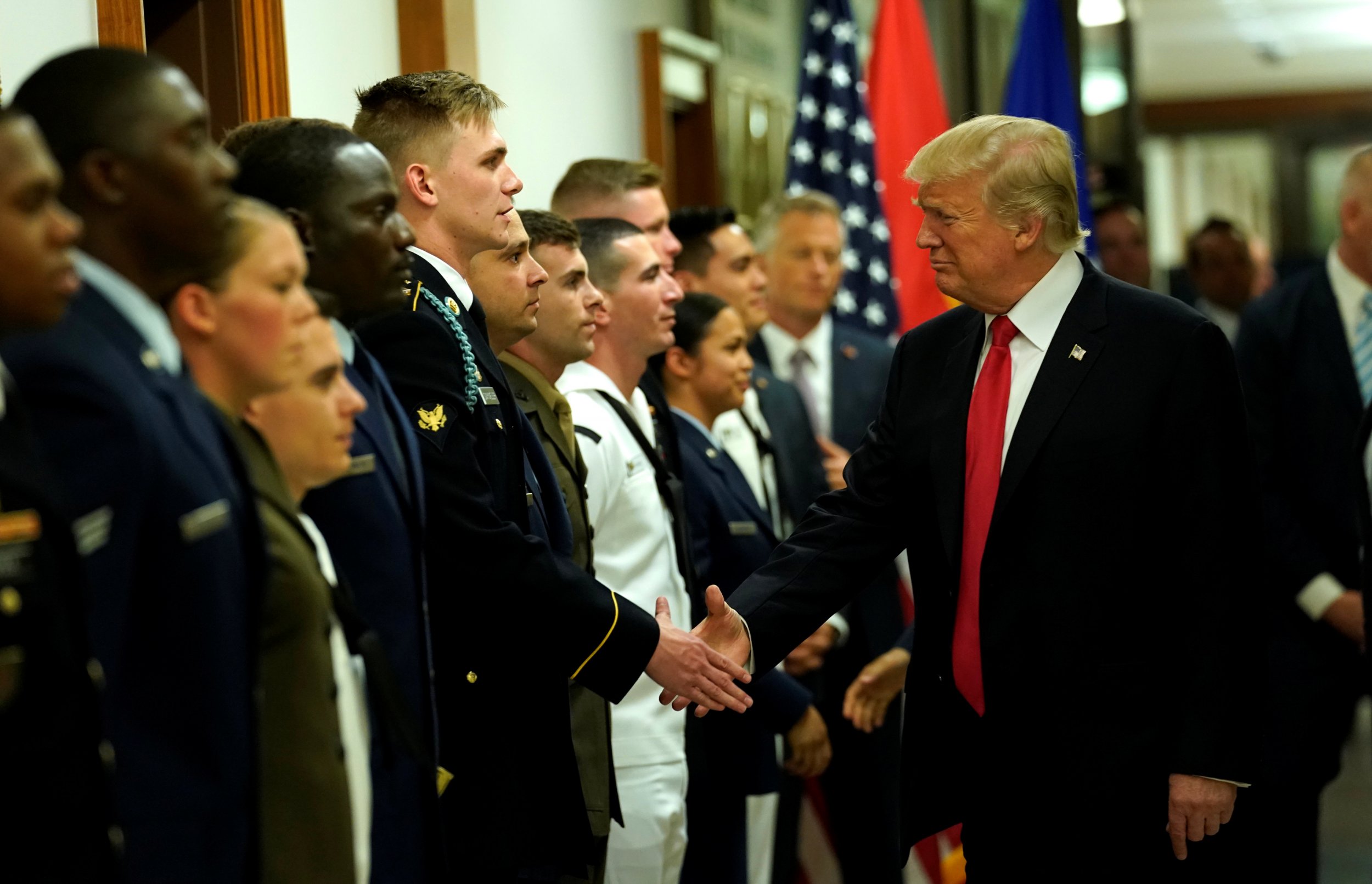 More than nine months after the first female presidential candidate lost an election many believed she was going to win, women around the country have since rallied and are paying attention to the political landscape and goings-on at a much higher rate than their male counterparts.
A Pew Research Center national survey released Thursday showed that since Democrat Hillary Clinton surprisingly fell to Republican President Donald Trump in November, 58 percent of women claim to be more focused on politics compared with just 46 percent of men.
Overall, Trump and Washington have the majority of the country's attention. Fifty-two percent of Americans stated they have paid more attention since Trump won, with 33 percent claiming their political intake and involvement is the same, and 13 percent reporting less interest.
Democrats and even independents who lean Democratic also are more likely to be more involved politically than Republicans or more conservative independents, but in both parties the division of men and women is pronounced.
Sixty-three percent of Democratic women compared with 51 percent of Democratic men, have increased their political appetites and activities, and 54 percent of Republican women have too. Republican men were listed at 43 percent.
Furthermore, 64 percent of women, juxtaposed with 53 percent of men, found it "stressful and frustrating" to talk to someone who held a different opinion of Trump than their own.
The results could be centered on the fact that Clinton's final vote tally showed many women did rally around the former senator and first lady. Among white women, Trump beat out Clinton 53 percent to 43 percent, and he did especially well with white women without college degrees at 62 percent to 34 percent, according to FiveThirtyEight.
Though, even with women now more attuned to the political scene, a Reuters/Ipsos poll released Thursday found 88 percent of Trump's voters would still pick him today, while Clinton was 3 points back at 85 percent.
The time frame for the Pew survey and Trump's history of negative comments toward women could also be playing a role. It was conducted from June 27 to July 9, smack in the middle of Trump's Twitter scandal with Morning Joe co-host Mika Brzezinski. Trump called her "Crazy Mika" and stated that when he saw her last New Year's Eve at his Mar-a-Lago estate in Florida, she was "bleeding badly" from a face-lift.
The tweet drew massive criticism and was likened to Trump's comments on the campaign trail about former Fox News anchor Megyn Kelly, when he said: "You could see there was blood coming out of her eyes, blood coming out of her wherever. In my opinion, she was off base."
Trump specifically took umbrage with Kelly's aggressive questioning during a Republican presidential debate in August 2015.