Female Political Leaders Are the Route to Closing the Gender Pay Gap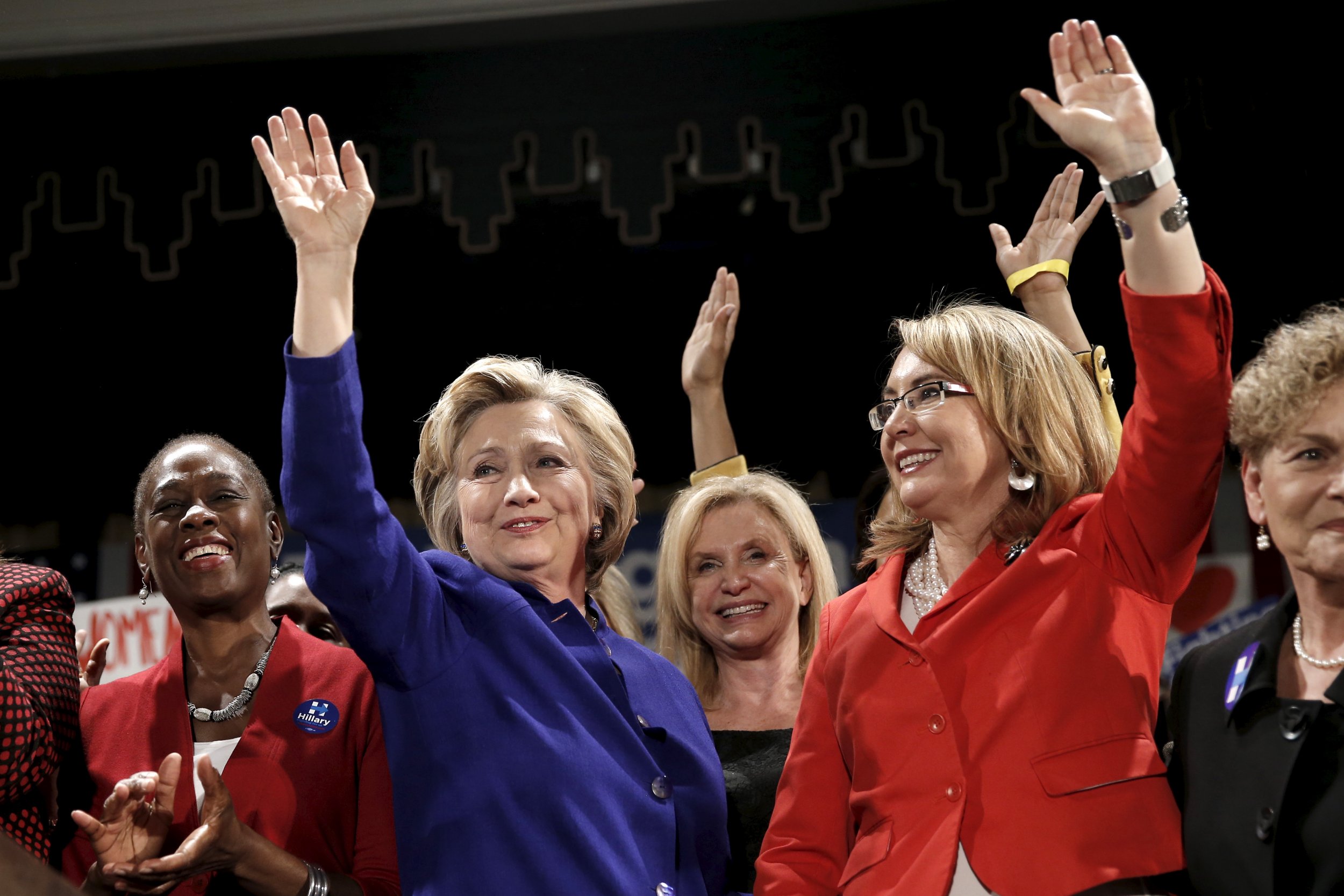 Today is Women's Equality Day in the U.S., the 96th anniversary of when American women finally won the right to vote in 1920. Woodrow Wilson entered office at the pinnacle of the women's suffrage movement in 1913, and thanks to committed suffragists such as Alice Paul, it was under President Wilson that woman suffrage was granted.
It has taken almost a century to secure another important first in the U.S.: Hillary Rodham Clinton has become first female presidential nominee of a major political party. Clinton has previously paid tribute to Alice Paul: "Her struggle for women's rights was built on the premise that no society or nation can reach its full potential if half of the population is left behind."
On the other side of the Atlantic, the recent report by the U.K.'s Institute for Fiscal Studies (IFS) paints a bleak picture in documenting how the female half of the population is still being left behind in terms of pay. This gender gap also is true in terms of political representation: men still make up 70% of the MPs in the House of Commons.
The IFS report states that on average British women earn 18% less than men. Mothers specifically have remained a target of discrimination as they earn a third less than men even 12 years after giving birth. Equally, female political participation is a concern in the UK too: less than 30% of all MPs are women and only 26% of the House of Lords is women.
As director of the Woodrow Wilson Center's Global Women's Leadership Initiative and the Women in Public Service Project there is nothing more important to me than ensuring that women receive equal opportunities to men, and this can't be achieved unless our governments are championing the cause. Our ultimate goal is gender parity in policy and political leadership globally by the year 2050.
Gender discrimination is due to long-established policies and deep rooted traditions. We need women in political leadership positions to advance policies that support both genders in redefining a balanced work and home-life, and redefining leadership norms writ large.
There is an undeniable correlation between gender parity in government and equality in society, including a narrower pay gap. For example, Sweden is rated as having one of the narrowest gender pay gaps in the world by the World Economic Forum and is currently being led by the first-ever self-proclaimed "feminist government."
In the 1990s, Sweden became the first nation in the world to reach 50/50 parity in the cabinet, long before Canada's Prime Minister Trudeau created a wave of excitement by doing so in 2016. Sweden has consistently maintained this level of parity over time and boasts parity today.
In the 1970s, Swedish political parties voluntarily introduced quotas, which saw the percentage of women in the parliament jump from 14% in 1971 to 45.3% today. Similarly, the government has put in place progressive family leave policies which are allowing women more flexibility in balancing career and family choices. Since 1974, the government has been encouraging paternity leave and a cultural norm has been developing in line with the legislation, with about nine in 10 fathers taking leave, maintaining anywhere between 80 percent and 100 percent of their earnings during this time. Men sharing more of the childrearing responsibilities helps free up women's choices. The role of women in the policy formation process cannot be ignored, and serves as an example to countries like the UK if the government genuinely wishes to tackle the gender pay gap.
This may be an opportune moment for change from the U.K. government. The House of Commons' Women and Equalities Committee has recently launched an enquiry into whether there will likely be fewer women in parliament after the 2020 election. The aim is to ensure a more representative gender balance. In light of the IFS report, women should use their voice to demand that they are equally represented in government. If we don't, we risk worsening conditions for women across society, as policies will be made without women's interests in mind.
In her first speech as Prime Minister, Theresa May identified Britain's wage gap as a central issue that she plans to tackle, and she has also appointed a number of woman ministers. The previous government announced that next year companies with at least 250 employees have to publish their pay gap figures and employees must have increased access to free childcare and shared parental leave. If we want these reforms to be part of sustainable and meaningful progress, we must also ensure that we increase the representation of women in political power, as their vested interest in a more equal society will make policy formation more robust.
The gender pay gap is a complicated problem, but it is also symptomatic of wider societal ills. Daycare, flexibility in corporate cultures, expansive parental leave policies and an overhaul of traditional gender norms that promote pervasive "unconscious biases" in the workplace are just a start. We can't expect the cultural shift needed to create parity overnight, but we can begin a movement together to have the raw, inclusive social dialog with our leaders that we need to get there.
Gwen K. Young​ is director of the Women in Public Service Project, housed at the Woodrow Wilson Center.