Pink Wave: Here Are the Records Women Are Breaking in the 2018 Midterm Election Cycle
Red or blue, the 2018 midterm election cycle so far has a clear winner: women. With a month of primaries left, women candidates have already set a record for most party nominations in congressional and statewide races.
Tuesday night's gubernatorial primary wins for Michigan House Minority Leader Gretchen Whitmer and Kansas State Senator Laura Kelly, both Democrats, set a new standard for the number of women winning party nominations in major statewide races.
With Whitmer's win, Michigan's Democratic party will have an all-female statewide ticket in November. "I think people really see what's happening and realize no, this could be a real dramatic year of electing women, of women turning out, of women deciding elections," she told M Live Detroit. "I think there's enormous power there because we talk to one another and we organize. We organize our households, we organize our politics."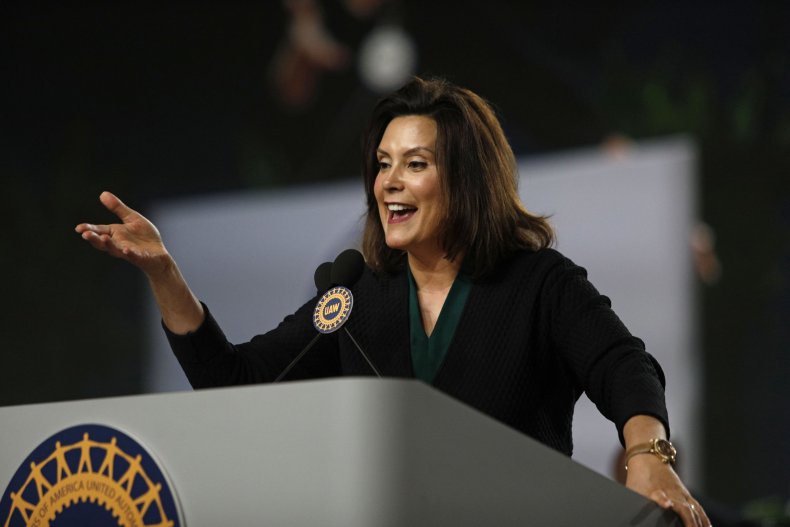 Women have clinched 11 major party nominations in gubernatorial races this cycle, with eight Democratic wins in Idaho, Oregon, Texas, Georgia, New Mexico, Maine, Kansas and Michigan and three Republican wins in Alabama, Iowa and South Dakota. An additional six women lead or are close to leading their primary races.
With only six women currently serving as governors of U.S. states, this year will likely see a large boost for women in the top state position.
A new record of 476 women also ran for House seats in 2018, and a record number of them (184) have so far won their primaries, according to data from the Center for American Women and Politics at Rutgers University.
There are currently 84 women representing U.S. states in Congress, making up only 19.3 percent of the legislative body.
"This has been an election season of records for women candidates, and tonight continues that story," said Debbie Walsh, director of the Rutgers' center, in a news release. "We're not just breaking records here this year, we're blowing through them. What we're seeing this year is the whole reason why we want more women to run for office."
But it's not just about women winning said Stephanie Schriock, president of the Democratic group Emily's List, it's about the diverse views they bring to their offices. "The story of this election is not just the number of women candidates running, it's the strength of those women, their stories and the experiences they will bring into office," she explained to HuffPost. "Women are running for office and winning their primaries at a rate unlike any we've seen before."