Hundreds of Women Refused to Have Sex Until Road Was Fixed, Created 'Crossed Legs' Movement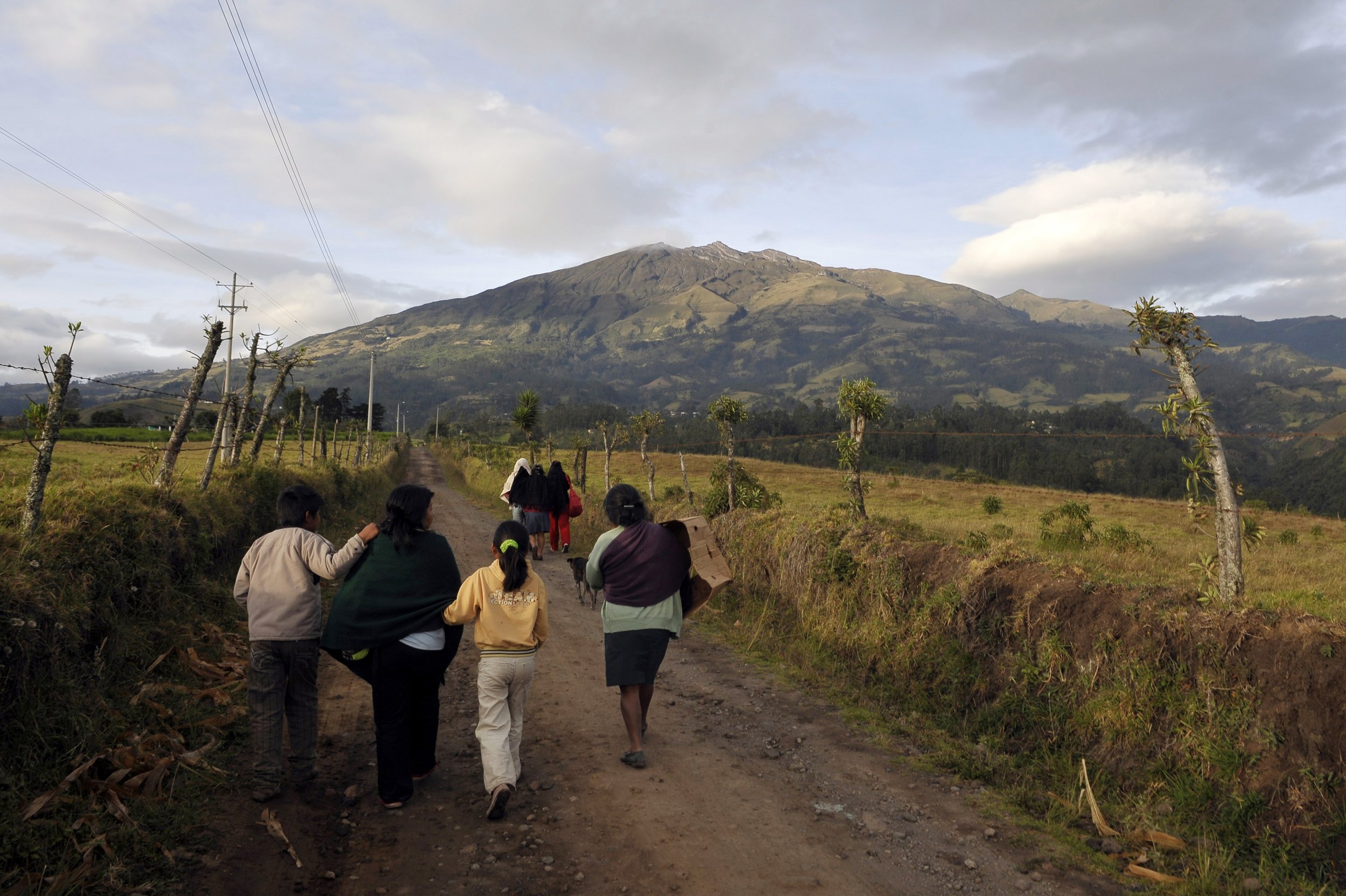 A small town has been waiting seven years for the Colombian government to complete a road that would enable its locals to facilitate trade and travel to other cities, but a group of women grew tired of negligence and decided to take matters into their own hands.
In 2011, a movement called "Piernas Cruzadas (Crossed Legs)" in Barbacoas, located in the southwestern department of Nariño, Colombia, had encouraged at least 300 women to stop having sex with their partners until the road that connected their small locality to the department's largest city, Pasto, and the port city of Tumaco, was fixed.
That same year, the movement carried out its mission for three months and 19 days, even leading men to join the protest, according to Colombian newspaper El Tiempo. The poor state of the road made it difficult for locals to have affordable goods because trucks could take up to 14 hours to reach Barbacoas. At the time, the Colombian government had pledged to improve the conditions of a 35-mile road that was supposed to be completed this year, but at least three miles still need more work today—and the presence of the national government is nowhere to be seen.
"We are tired of this situation, and our [Crossed Legs] foundation doesn't have any funds, Sonia Vera, one of the movement's leaders, told El Tiempo on Monday. "Traveling is difficult, and the administration has not advanced much. We hope that the road will be ready by next year."
Public works have stalled because more than $700,000 are needed to finish the job. "We are willing to do anything to obtain that money," Vera said. "With the power of God, we have been working to have our road ready."
Road pavement started in 2014 thanks to the National Roads Institute government agency and a group of military engineers, but only 1,313 feet were paved between that year and August 2017. Nevertheless, a unit specifically created by the Nariño government to oversee this public work pointed out that the location is nestled in a rainforest, so water precipitation occurs almost every single day, causing work delays. Public safety represents another setback, given the number of illegal crops for drug trade around the area and organized crime that besiege the population.
"We have received reports that trucks carrying cement have been assaulted," Jorge Andrés Rodriguez Toro, the unit director, told the publication. "This has caused a hurdle at this point."
In recent years, Colombia has vowed to upgrade its road network. In 2013, the former Juan Manuel Santos administration unveiled a multi-billion dollar project called the "Fourth Generation (4Gs)" road infrastructure program, which is considered the largest of its kind in Latin America, according to website World Folio. The blueprint included 47 projects spanning 4,970 miles of roadways and 2,299 miles of four-lane highways, seeking to connect Colombia's 18 major cities while reducing travel time across the country's treacherous topography.
While there has been some progress in the construction of fourth-generation roads, their advancement took a major hit due to a massive corruption scandal. Brazilian construction juggernaut Odebrecht paid nearly $32.5 million in bribes—$11.1 million coming from Brazil and the rest from Colombian contracts—to win two infrastructure projects, according to a 2016 plea agreement with Brazilian and U.S. authorities, Bloomberg reported in August. Additionally, some projects like the Chirajara motorway bridge collapsed earlier this year, killing at least 10 workers and raising doubts about the oversight and quality of some of the licensed constructions.
Despite these drawbacks, the World Bank labeled the fourth-generation road construction as one of the most ambitious infrastructure projects of any emerging market today, according to Colombian newspaper El Espectador.