2018 Midterm Elections: 18 Women Candidates to Watch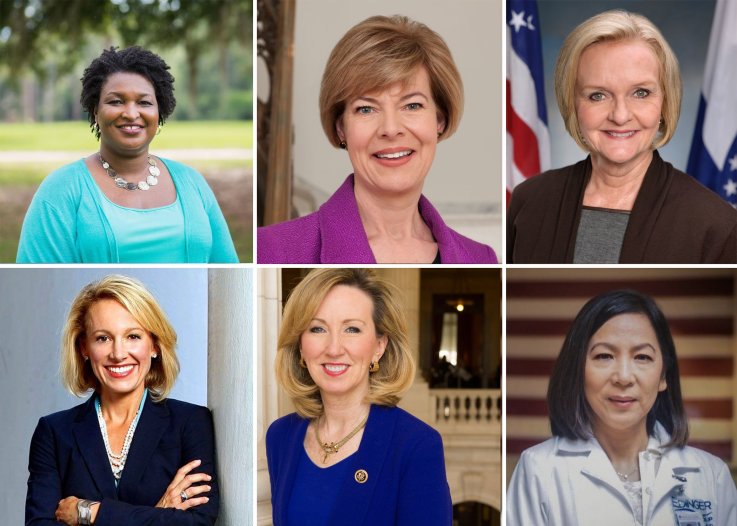 The year 1992 was considered the "Year of the Woman" because of the number of women who ran and won during the general election. The year 2018 is shaping up to be 1992's sequel, with a record number of women running for the U.S. House, Senate, governorships and other offices across the country.
As reported by The New Yorker, 472 women are running for the U.S. House of Representatives, 57 women have filed or are likely to run for the U.S. Senate and 78 women are likely to run for governor. The New York Times reported that the women running heavily skew Democratic. For example, Democratic female candidates running for the U.S. House are up 146 percent from 2016, whereas Republican female candidates running for the U.S. House are up just 35 percent. More than half of the women running in 2018 are challenging incumbents, an often uphill battle because incumbents statistically are heavily favored to win.
Women represent just 20 percent of Congress. There are only 22 women senators and 83 female representatives out of 535 members.
"We are not going to see, in one cycle, an end to the underrepresentation of women in American politics that we've seen for 250 years," Debbie Walsh, the director of the Center for American Women and Politics at Rutgers University, told The New York Times. "The concern is we need this energy and engagement to be here for the long haul. This is a marathon, not a sprint."
The higher number of Democratic female candidates seems to indicate a backlash to President Donald Trump.
"I think Trump's victory proved to women—if you did not support him—you could draw two conclusions," Jennifer Palmieri, a top aide to Hillary Clinton, told Vox, "One: Women were only meant to go so far, and men like that were meant to win in America, or we were playing by an outdated set of rules that women politicians and women in business followed for decades."
Out of the nearly 500 women running in 2018, here are some of the key races to watch. These women, if elected, could significantly change the balance of women elected to higher office in the United States.