Who Will Be The Next President? Here Are 6 Women Who Haven't Been Accused Of Rape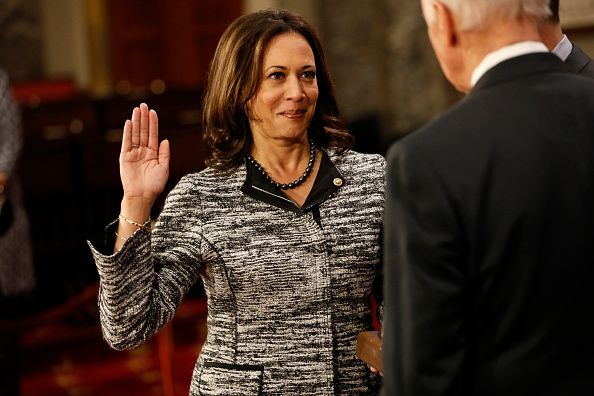 As women continue to come forward in a wave of allegations of sexual misconduct against public figures, the lopsided gender demographics in politics has become an even more pressing issue.
Allegations against people like Alabama judge Roy Moore and Senator Al Franken have voters wondering if sexual assault would be such an issue with more women in office.
As voters begin to look ahead to 2020 presidential campaigns, here are six potential female candidates who have fought to improve policy against sexual assault, and who have themselves never been accused of misconduct.
Kamala Harris
Harris has made a name for herself as one of the most outspoken resisters to the Trump administration. The California senator started her career as an attorney before being elected to office in 2016, and has been at the center of 2020 election rumors ever since. Harris has told her supporters that she intends "to fight" in Washington, and has said that she believes victims of sexual assault should be "believed, not blamed."
Kirsten Gillibrand
Gillibrand succeeded Hillary Clinton in her New York Senate seat, taking over in 2009 and easily winning reelection. Gillibrand is one of the top voices regarding sexual assault, not only within Congress but in reforming policy that affects people across the U.S. She has gained support from both blue-collar voters and urban millennials, which has the Democratic party excited about her possible 2020 presidential run. She recently drew attention for saying that former president Bill Clinton should have stepped down after his sexual misconduct scandal.
Amy Klobuchar
Klobuchar is a Minnesotan lawmaker who has been hailed for her progressive values that still appeal to political moderates. She isn't yet well known on a national stage, and hasn't expressed plans to run in 2020, but she's been traveling to swing states and talking about big-picture plans for the Democratic party. Klobuchar was one of the senators who backed a recent measure that requires all Congressional staffers to attend sexual harassment awareness training.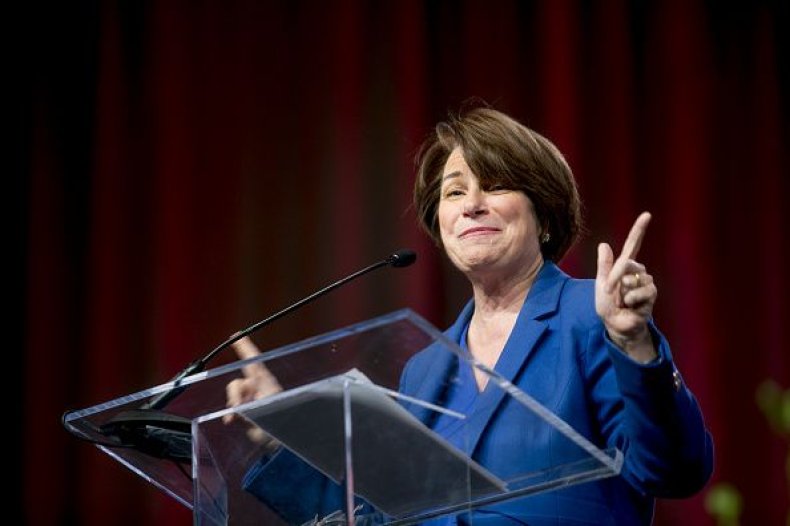 Elizabeth Warren
One of the clearest frontrunners for a female presidential candidate, Warren is a nationally known senator from Massachusetts who regularly claps back at Trump on Twitter. Plenty of Democrats wanted her to run in 2016, based on her progressive agenda and experience in politics. Warren added her voice to the #MeToo hashtag campaign, telling her story facing sexual misconduct, and recently called allegations against Senator Al Franken "unacceptable."
Tulsi Gabbard
The former vice president of the Democratic National Committee resigned after months of tension within the organization, and endorsed Bernie Sanders in the 2016 presidential race. Gabbard, a Hawaii congresswoman, is an Iraq War veteran and the first Hindu-American to be elected to Congress. The 35-year-old pushed for a 2013 bill to address the issue of sexual assault in the military.
Susan Collins
The senator from Maine was one of the few Republican lawmakers to denounce President Trump early in his campaign, instead voting for House Speaker Paul Ryan as a write-in. Collins also expressed doubt over whether Trump will be the GOP's nominee in 2020, and sparked rumors that she might be the one to redefine Republican values in the next presidential race. She has backed a Maine bill to allocate more funds to fight sexual assault and domestic violence.