It's No Longer Illegal for Women to Buy Alcohol in Sri Lanka and People Are Celebrating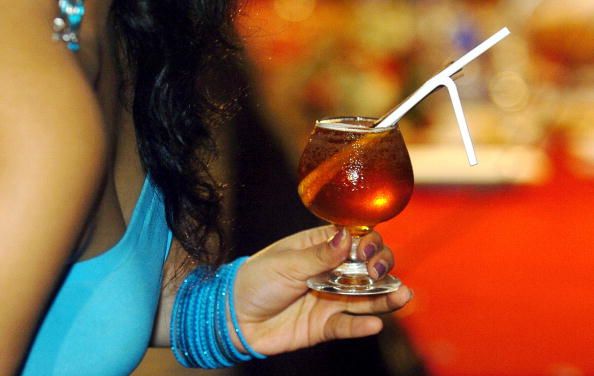 Women over the age of 18 in Sri Lanka can now legally buy alcohol and work in places with liquor licenses thanks to the lifting of a 1955 law that the government said is discriminatory.
Related: Gay Muslim Imam to Open First LGTBI Mosque in Australia
Sri Lanka's government announced Wednesday that the law would be amended, allowing women to buy alcohol and work in places that sell booze for the first time in over 60 years. People in Sri Lanka were thrilled, and many took to social media to thank the government.
While Sri Lankans consume alcohol regularly, whether or not someone drinks is often determined by a person's religion, family structure and economic status, country analysts say. Buddhism is the main religion in Sri Lanka and Buddhist tradition enforces strict prohibitions against mind-altering drugs and alcohol. Nevertheless, young men in the region are drinking with more and more frequency. Many women, meanwhile, refrain from drinking due to cultural and religious norms.
"I think both men and women would consider themselves Buddhists," Michele Ruth Gamburd, a researcher in Sri Lanka, told Voice of America. "But when I asked why women do not drink, often Buddhism was raised as a reason, whereas when I asked what men do drink or do not drink, other reasons were raised instead."
But even if many women don't drink, the current legal changes can help women. Under the newly amended law, women will no longer need the state's permission to work or drink in places with a liquor license, including restaurants.
Gender discrimination is a longstanding problem in Sri Lanka and the World Bank noted last year that women's workforce participation is actually shrinking in the country despite a growing economy.
"Changing social attitudes will be key to increasing women's participation," a World Bank report from November notes. "Ideas of what women and girls should study have contributed to a human-capital mismatch. Women must be incentivized and supported as they challenge gender norms to pursue subjects that are in demand with employers."