The Women Taking On Menstrual Equality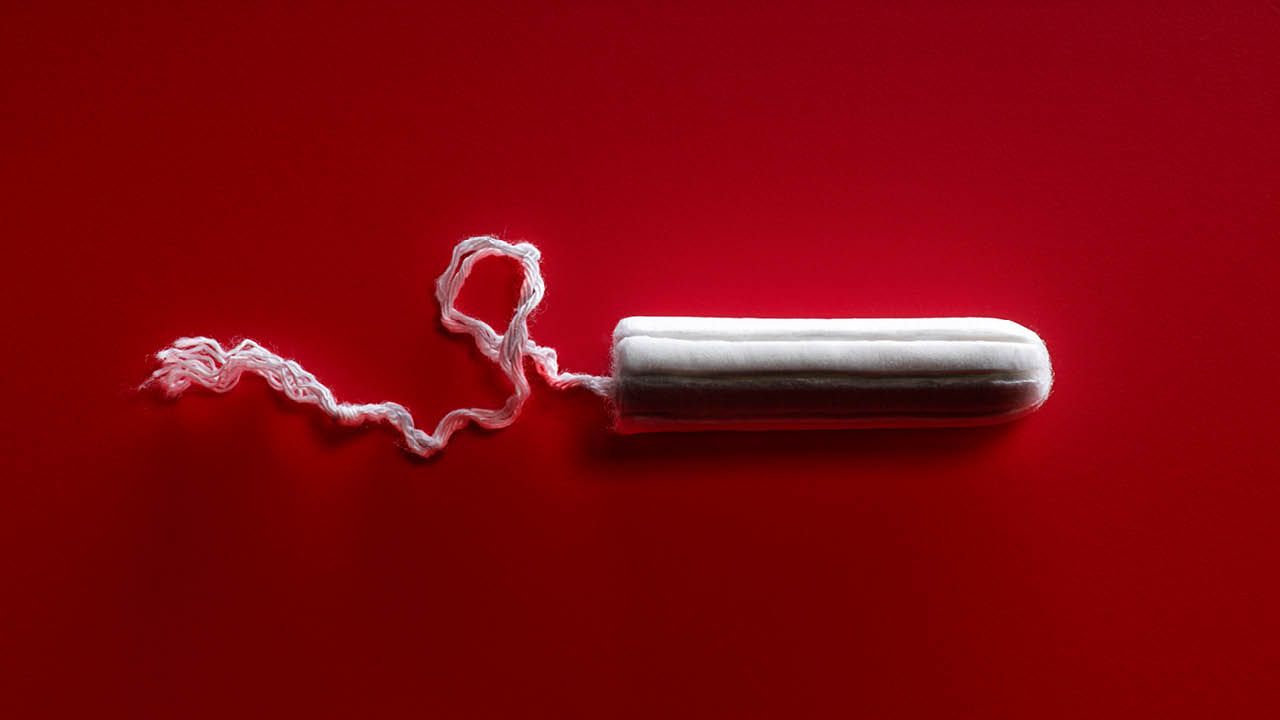 On Wednesday, Newsweek published a cover story about one of the most ignored human rights issues around the world: menstruation. "The Fight to End Period Shaming Is Going Mainstream" explores the global revolution over periods, from advocates working to eliminate the tampon tax and designers revamping menstrual products to culture-shifting efforts in the developing world.
For an issue that hasn't been talked about publicly for centuries, it was a moment of collective catharsis for many: As Vox's Emily Crockett wrote, "It's about time." Gloria Steinem tweeted, "Evidence of women taking their place as half the human race!" And comedian Jen Kirkman tweeted, "Every guy read this." Not everyone agreed, like Sara Miller, who tweeted, "'Menstrual equality…' Really? This is our most pressing issue? Fucking ridiculous."
Reactions to this cover story unearthed many more people and organizations striving to make menstrual products and education available to everyone. For example, here are some of the groups working to supply refugees with menstrual products.
In the U.S., marketing expert Nancy Kramer launched the "Free the Tampons" movement after giving a 2013 TEDxColumbus talk. It all started in 1981, when she walked into the women's restrooms at her first client, Apple, and saw free tampons and pads on the counter. "Not all restrooms are created equal," she said. Since then, she's advocated for free menstrual supplies in all bathrooms outside the home. (In a Newsweek essay yesterday, activist Jennifer Weiss-Wolf argued that menstrual products should be free in schools.) "My goal before I die," Kramer tells Newsweek, "is to change this social norm—that women are responsible for having a tampon or pad at all times. Yet we don't walk around with rolls of toilet paper?"
Kramer explains that in calculations she's done with schools and businesses, it costs $4.67 per woman to provide free pads and tampons for a year. "For less than a fancy cup of coffee at Starbucks, you can supply women in your place of business, school and worship with these items," she says. "There is nothing a man's body does that is equivalent to this, so I really in my heart believe if men menstruated, we would not be having this conversation."
Meet some more of the people and organizations doing great work on this issue:
Distributing Dignity, based in Cherry Hill, New Jersey, has been giving bras and menstrual hygiene products to women in need since 2013. In 2014, the nonprofit reached 500 women in three states, and thanks to a Huffington Post story last year, they're now in nine states, including New York, New Jersey, California, Florida and North Carolina. They helped 3,100 women last year. "It's just a matter of people knowing what you're doing," says Joanie Balderstone, who co-founded Distributing Dignity with her wife, Rebecca McIntire.
FLOW collects and distributes menstrual products to women and girls in shelters and centers across Florida. Carlee Wendell, 22, founded the nonprofit last summer, and with the help of nearly a dozen regular volunteers, she's brought tampons and pads to 10 locations, most in Tampa. "We support the movement to end the tampon tax, but we just want to get these women any products they need," she says. "I hope one day there's not a need for us."
Flowing Forward was born in Lily Alter's ninth grade English class. "My teacher assigned us a mock grant proposal, because she wanted us to have real-world writing skills," says Alter, who's 14. She designed a pilot project to hand out 30 FlowKits—filled with 14 tampons, 14 pads, 14 panty liners and 14 sanitary wipes—to homeless women in west suburban Chicago. She launched her GoFundMe page in March with a $1,500 goal. She's raised over $5,000. A few weeks ago, Alter handed out her first 15 FlowKits at Housing Forward, a homeless shelter that helps people transition into stable housing. "I was thinking about pregnancy tests and free condoms too," Alter says. "Shelters usually offer food and clothes, but these little things make more of a difference than we think they do."
Girls Helping Girls. Period. is a family effort by Elise Joy and her daughters, Emma, 16, and Quinn, 12. Their mission: to supply girls and women with a year's supply of menstrual products. "Our hope is each girl or woman's family can take that burden off their plate for a year," says Joy. They work with New Jersey–based social services agencies, food pantries and local school districts to reach "very low-income clients," Joy says. "I got a request from a health minister in Uganda yesterday! But we're not able to do that."
Racket collaborates with businesses, bands, churches, Broadway shows and shelters to collect menstrual products and ensure they get to women who need them in New York City. Caroline Angell founded Racket with Margo Seibert, one of five women suing the New York State Department of Taxation and Finance over the tampon tax.
Support the Girls, based in Washington, D.C., gives homeless girls and women bras and menstrual products. In the last nine months, founder Dana Marlowe has collected over 10,000 bras, 30,000 pads and 20,000 tampons, all through donations from 42 states and eight countries. Support the Girls has chapters in six cities, including Chicago, Cleveland and Indianapolis, and there's a program in Australia too.
UnTabooed is a nonprofit providing reusable menstrual products and menstrual health education to homeless and low-income people. Founder Diandra Kalish runs workshops at shelters in New York, New Jersey and Connecticut, teaching classes about periods and proper care as well as the health, environmental and cost benefits of reusable supplies. UnTabooed also gives out free menstrual cups, cloth pantyliners and cloth pads. The organization offers workshops at colleges and universities (like Columbia and Bard), only they charge students for the supplies. "We have this problem of lack of access to menstrual products in the U.S. that no one is addressing in this sustainable way that's being used all over the world," Kalish says.
Every article on such a pressing and universal topic leaves things on the cutting-room floor, but there is one issue that didn't make it into the piece too important to ignore: Not all women have periods, and not all people who have periods are women. Women who've gone through menopause or who have amenorrhea don't get periods, nor do women who are transgender. There are many people who are not women who menstruate too, including men who are transgender and some people who don't identify within the gender binary.
This issue deserves its own story.
"Everything bad that happens to women who have periods happens to trans men, but in a more shameful way, if that's even possible," says Parker Molloy, a transgender woman and writer at Upworthy.com. Some trans men "want to not have periods anymore. They want to get a hysterectomy and doctors say, 'We don't want to deal with you.'"
YouTuber Ingrid Nilsen, who came out last year, has become a powerful voice for menstrual change, especially after asking President Barack Obama why 40 states tax period products (his answer: "I suspect it's because men were making the laws when those taxes were passed"). Her videos ( "Let's Talk About Periods" and "Your Vagina Matters!" ) teach viewers about menstrual health and products, but she has a larger mission. "A lot of us grow up hearing 'feminine products' or 'women have periods.' One thing I am really trying to provide space for is that not everyone who has a period identifies as a woman. And not everyone who has a period is a woman," says Nilsen. "I'm striving to be more inclusive with my language."
As Chase Strangio, a transgender man and staff attorney at the American Civil Liberties Union, puts it, "By really engaging with the truth of our bodies—and the fact that there are men who menstruate and get pregnant and there are women who have penises and don't—gives us a chance to understand our complex bodies. I think that will be a transformative thing once we can comfortably engage with it."