Female Trump Supporter's Gun in Pants Graduation Photo Goes Viral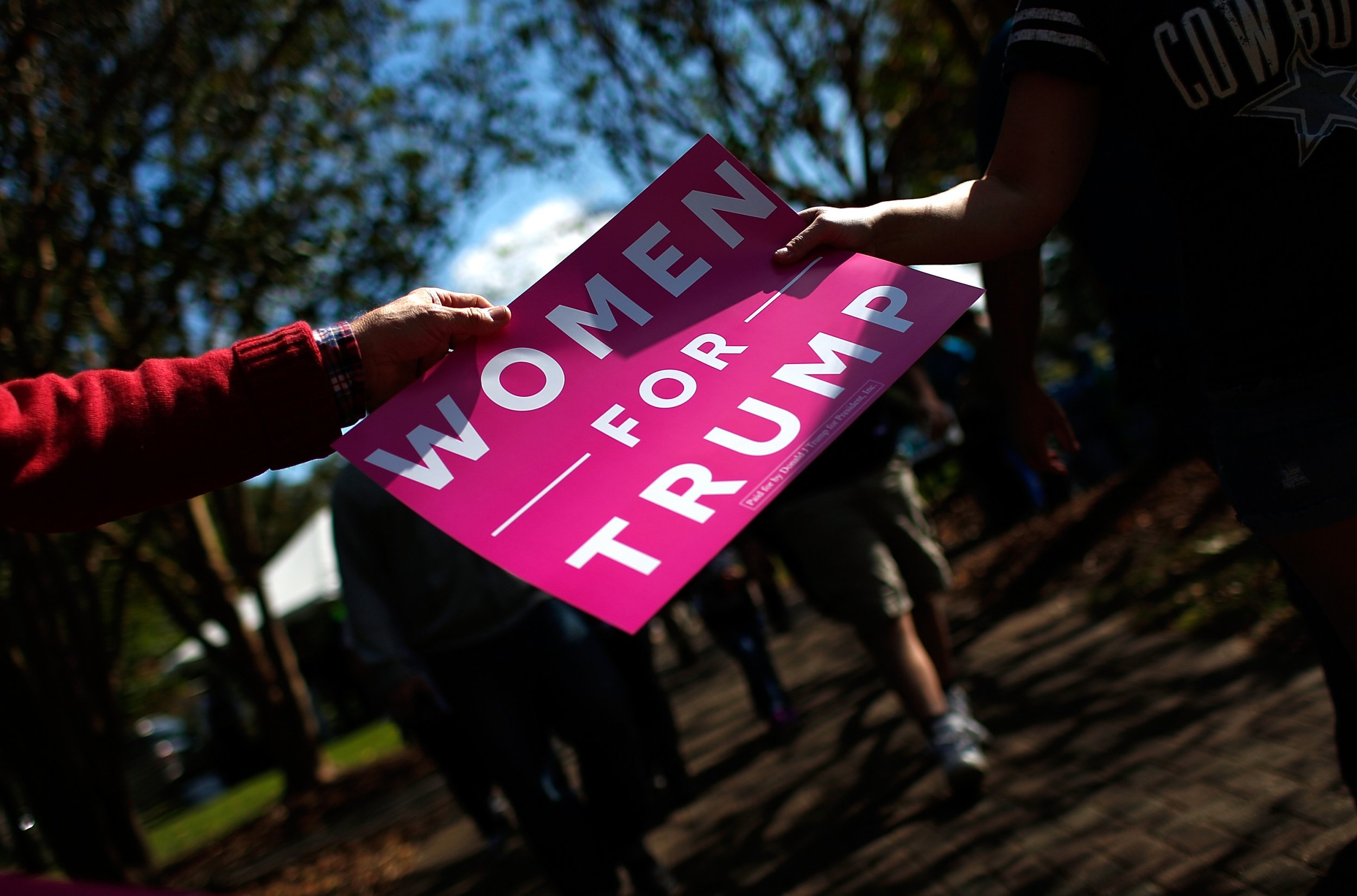 Most college graduation photos are seen by handful of friends and family members. Brenna Spencer's has been retweeted thousands of times.
The President Donald Trump supporter shared the controversial photo of herself on Saturday sporting a "Women for Trump" T-shirt and carrying a handgun in her pants.
Spencer, a University of Tennessee at Chattanooga graduate, is shown standing in front of the Chief John Ross Bridge, and the captions reads, "I don't take normal college graduation photos." The tweet was shared over 5,000 times and received more than 47,000 likes.
The image garnered a mixed response and prompted Twitter users to debate firearm safety, gun laws and Trump's checkered record as an advocate of women's rights.
"I'm 100% pro gun but brandishing a firearm for a photo shoot or showing it off to try and look cool is just stupid. They are tools. Why brag about carrying a gun?" wrote one Twitter user.
Spencer responded, "Because I'm proud of my second amendment right and I want to empower other women! Absolutely they are tools but I will always brag about being able to carry a gun to protect myself, my friends and my family!"
A separate user wrote, "You realize employers will see this right? Hope you enjoy living with Mom and Dad."
Another user also cautioned Spencer against potentially damaging her job prospects. "Your pic is great and while I don't agree with you most likely, your image may cause some potential problems for your future. I know that's unsolicited advice; just tryin to be helpful."
According to Spencer's website, which features the tagline "Political correctness offends me," she studied broadcast journalism with a minor in political science. "I'm very passionate about my faith, politics and my country," her website reads. Her Twitter bio, meanwhile, features a link to the conservative student nonprofit Turning Point USA.
The tweet comes after conservative TV personality Tomi Lahren shared an image on Instagram of her wearing yoga pants with a handgun poking out the front. The post was promoting Alexo Athletica, a brand that makes sportswear for women with a pocket to hold a firearm.
"Live. Speak. Stand. Run. Carry with Confidence," Lahren wrote in the caption. "Ladies, chances are your assailant is gonna be bigger, stronger and faster and that's why you have @alexoathletica for your gun, your mace, or even your phone."