Women Vets Have More Than Double the Suicide Rate of Civilian Women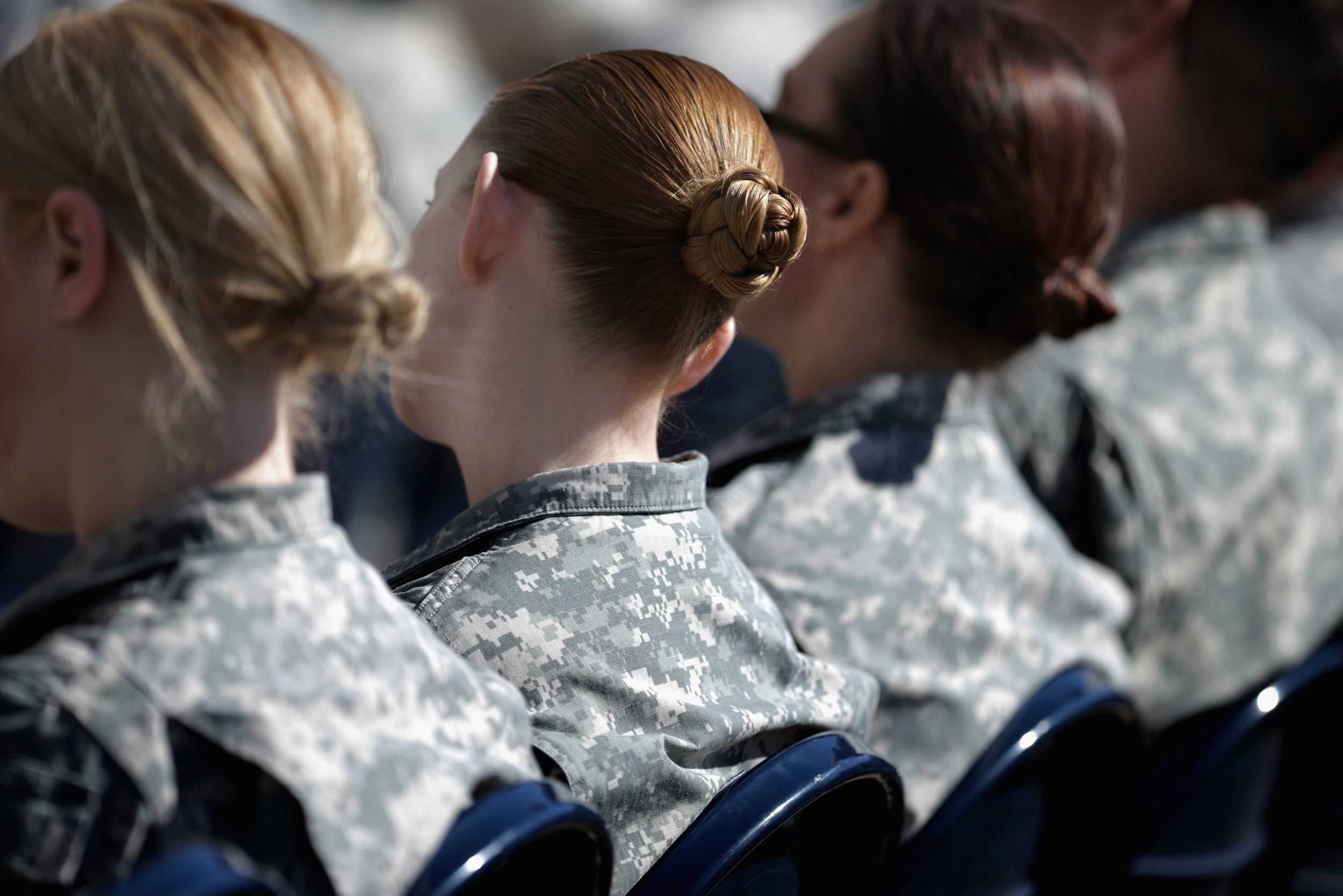 The suicide rate among women who have served in the U.S. military is more than twice as high as that of adult civilian women, according to new figures released by the Department for Veteran Affairs.
The figures, published Friday, analyzed suicide data from the 50 states, plus Puerto Rico and the District of Columbia, for the 55 million people who departed the U.S. military between 1970 and 2014.
The new findings show that the ratio of women vets compared to nonvets who took their own lives increased from 1.88 in 2013 to 2.15 in 2014.
Foreign Policy Magazine accused the department of throwing "suicide stats out the back door" at "the close of business" by releasing them end of Friday, when they would attract the least attention.
The figures are notable because they are consistent with a steady rise in the suicide rate of female vets in the past decade. The age-adjusted rate of suicide increased 24 percent for both men and women vets between 1999 and 2014.
In the wider American population, men have higher rates of suicide than women, but the rate of suicide for women vets increased more than male vets in that study period.
There are almost two million women vets who receive care from the Veteran Affairs department. In the ranks of the U.S. army, almost 15 percent of its 1.3 million troops on active duty are women. That means that there are thousands of women front and center in the military who are dealing with the pressures that come from serving at the heart of the army.
All soldiers face the risk of experiencing post-traumatic stress disorder (PTSD), depression, financial constraints and injuries in warfare on account of their role.
Women are more likely than men to experience instances of sexual harrassment, sexual discrimination and rape in the military and the resultant mental health issues, or what female U.S. military vet Letrice Titus called "military sexual trauma."
In 2014, vet groups sued the Veteran Affairs department for thousands who said they had suffered PTSD as a result of harrassment but had been denied any claims by the agency.
The suit, filed by the Service Women's Action Network and Vietnam Veterans of America, alleged that almost a third of women had been raped in the U.S. military during their service, and over half had experienced unwanted sexual advances.
Other findings in the new Veteran Affairs release were that ex servicemen and women generally have a 20 percent higher suicide rate than civilians.
"This report is unprecedented in its comprehensive analysis of suicide rates among all U.S. veterans," it reported.
"These findings are deeply concerning, which is why I made suicide prevention my top clinical priority," said Veteran Affairs Secretary Dr. David J. Shulkin. "I am committed to reducing veteran suicides through support and education. We know that of the 20 suicides a day that we reported last year, 14 are not under VA care. This is a national public health issue that requires a concerted, national approach."