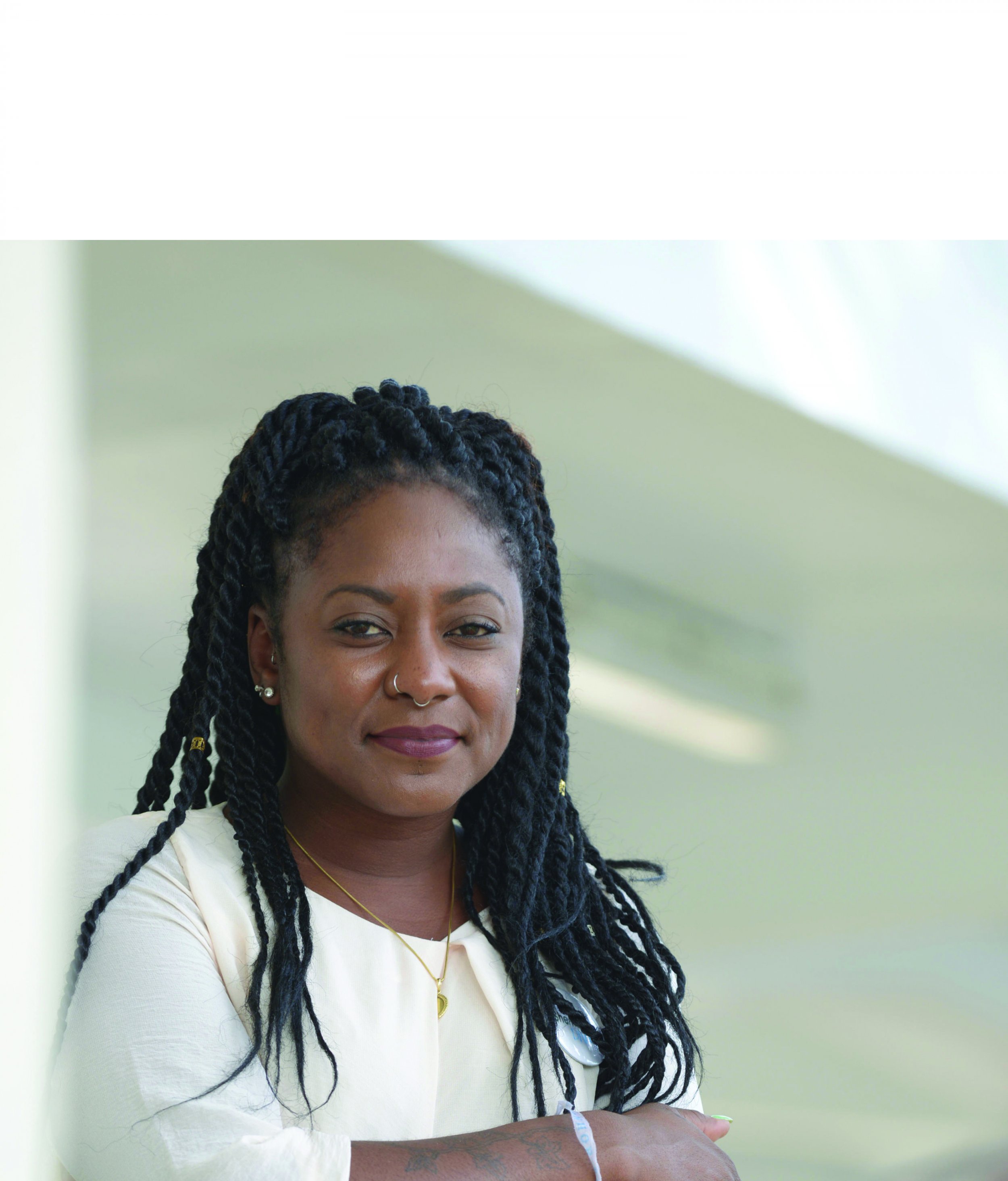 This interview, along with other stories celebrating moments in the fight for feminism, is featured in Newsweek's Special Edition: She Persisted.
WHAT IS YOUR PERSONAL DEFINITION OF FEMINISM?
My definition of feminism is a social, political, economic system by which all genders are valued, respected and can live dignified lives.
DO YOU THINK MODERN FEMINISM MAKES ENOUGH OF AN EFFORT TO BE INTERSECTIONAL?
Intersectional feminism isn't synonymous with feminism, although it should be. Fifty-three percent of white women voted for Trump—that statistic alone should be sufficient to make an argument for why we need intersectional feminism. Without it, we allow structures of power that support white Christian straight men [to remain] intact, and the impact of leaving those systems intact is that power doesn't get redistributed in the ways it needs to be in order to improve life for all genders.
WHAT DROVE YOU TO ACTIVISM, AND ESPECIALLY TO CO-FOUND BLACK LIVES MATTER?
Black Lives Matter was created as a response to state violence and anti-black racism, and a call to action for those who want to fight it and build a world where black lives do, in fact, matter. I was inspired to create this space with my sisters because we need a black liberation movement in this country that elevates women, trans people, queer people, people with disabilities and immigrants. There's long been a dynamic where liberation, freedom, and dignity in the context of black struggles was reserved for men. This movement demands freedom for all of us.
DO YOU THINK THAT 2017 HAS BEEN A YEAR OF PROGRESS FOR BLACK LIVES MATTER AND FEMINISM? WHY OR WHY NOT?
2017 was an important year for Black Lives Matter and feminism, in that many of the concerns that we've raised in years past have come to be. We now have an administration that is openly supportive of white supremacists, attacks women and LGBT communities, and has called for deportation squads. This has been a year where both feminism and antiracist movements have had to reckon with their shortcomings and develop new strategies to build power in a rapidly changing political context.
WHAT ADVICE WOULD YOU GIVE TO OTHER WOMEN WHO WANT TO DO THEIR PART IN FIGHTING INJUSTICE?
Just do it! Find an organization that you want to support and get involved. You can give money or give time.
FAVORITE FEMINIST MOMENTS
1. "Harriet Tubman fighting to end slavery and win suffrage for black women."
2. "Tarana Burke creating #MeToo for women who are survivors of sexual violence."
3. "The Combahee River Collective releasing a statement that recognizes gender, race and sexuality."
4. "And of course, the creation of Black Lives Matter."
This interview, by Issue Editor Kaytie Norman, was excerpted from Newsweek Special Edition: She Persisted. To discover more about some of the most courageous women in history and their fight for equality, pick up a copy today.