Women to Watch—An Interview with Andi Zeisler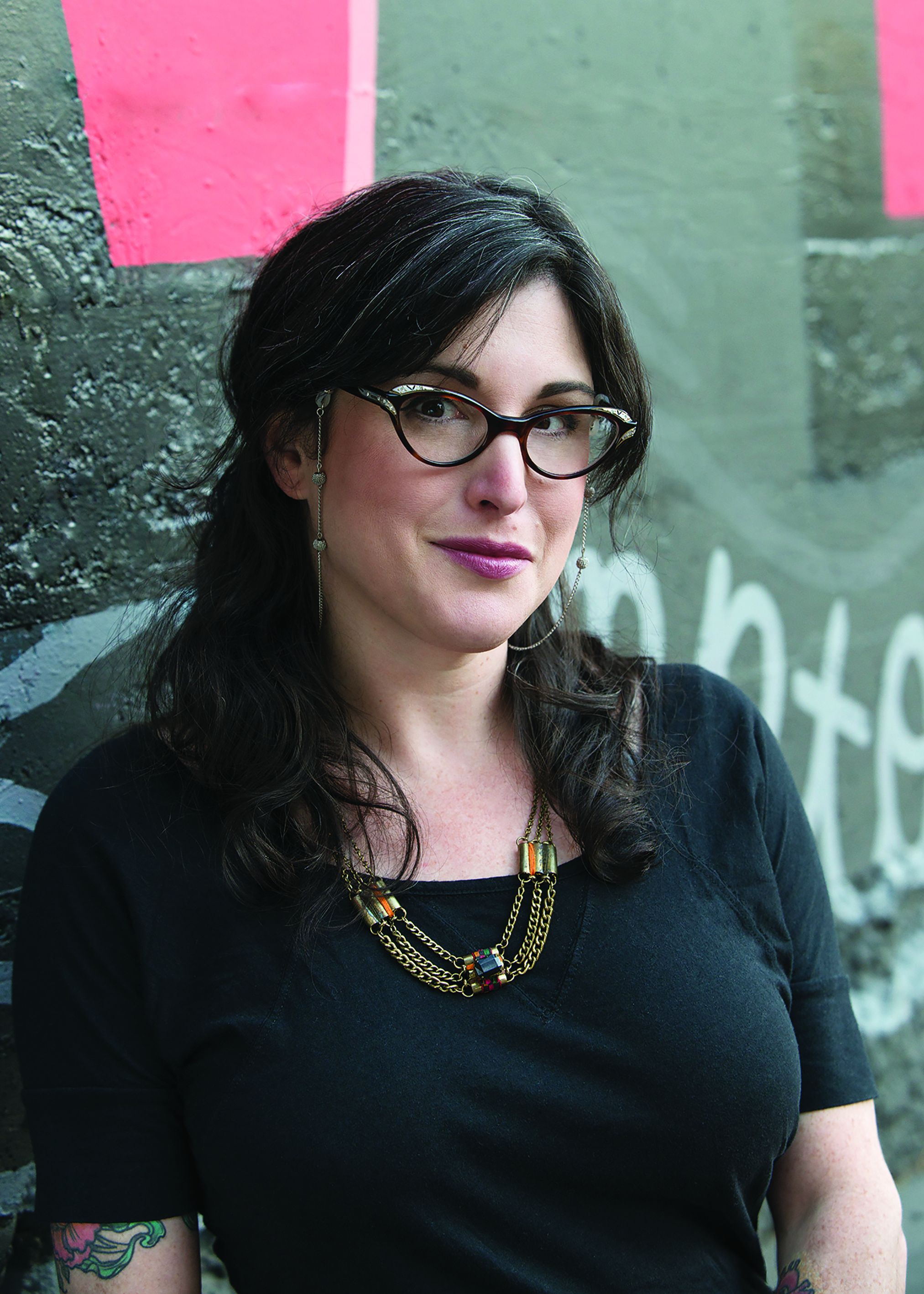 This interview, along with other stories celebrating moments in the fight for feminism, is featured in Newsweek's Special Edition: She Persisted.
WHAT DROVE YOU TO CREATE BITCH MEDIA?
There really wasn't any place to talk about the intersections of feminism and popular culture. The magazines that actually covered pop culture pretty much just ignored feminism unless it was lampooning it or talking about it as if it were a movement that had already happened. And the three of us [Lisa Jervis and Benjamin Shaykin] all loved pop culture and the idea of using pop culture to talk about contemporary social issues. We had a hunch that other people felt the same way, but we weren't seeing it out there. We were as much frustrated readers as we were writers.
DO YOU THINK THE CONVERSATION ABOUT FEMALE REPRESENTATION ON TV HAS MOVED FAR ENOUGH SINCE BITCH'S FOUNDING?
I don't know if there's a scientific metric for what constitutes "far enough." But I will say when we first started Bitch as a zine, we wanted to talk about the fact that people who create media and pop culture are not neutral. They bring stereotypes, personal biases and learned biases to creating pop culture. Our hope was that if we start encouraging everyone to think about pop culture, someday the people who are actually in charge and creating the ads, the movies, magazines and books will be creating content that really refl ects the world around us rather than the statusquo that has always existed in pop culture: the wealthy, white, educated middle-class. Over the [past] two-plus decades, that's absolutely what's been happening. People who truly love pop culture but didn't see themselves, their families or cultures of origin represented are increasingly infiltrating the status quo and making content that really does broaden the scope of what is "normative" representation.
DO YOU THINK STRIDES HAVE BEEN MADE FOR WOMEN THIS YEAR?
I think of 2017 not necessarily as a time where there have been a ton of strides made, but as a staging area for future activism and a space of awakening for a lot of people, who either grew up thinking feminism was something they didn't have to worry about or people who really underestimated the extent to which capitalist patriarchy is very much still in place. Politically, one of the really important revelations of this year is that black women are the Democratic party's base, and they have been ignored and minimized for far too long. All of these things are part of setting up the next few years of thinking intersectionally about feminism and how women's contributions in so many areas have been cut short or obscured, so they haven't been able to participate fully in social and political life.
FAVORITE FEMINIST MOMENTS
1. "The event that I come back to a lot is the Anita Hill/Clarence Thomas hearings in 1991. I was in college then and already drawn in by feminism. It was one of the first examples of a woman being taken apart systematically by U.S. politics and watching the media go in for the kill."
2. "In 2012, the head of Susan G. Komen Foundation made the decision to pull funding for breast-cancer screenings for Planned Parenthood because it does abortions. Within the space of just a week, people used Facebook, Twitter and Tumblr to talk about how important Planned Parenthood was and the insanity of taking breast cancer screenings away from low-income women. Komen's president resigned, and the board had to reverse its decision. It made the point that online organizing has reallife consequences."
3. "In 1971, Congress passed a bipartisan child-care act that was set to provide national daycare. It was something that stood to improve the lives of all kinds of families. Richard Nixon vetoed it on the grounds that it was essentially communism. It's just amazing to think that these were things that were a part of a Republican platform once upon a time. Certainly, as a parent, it's something I think about a lot."
This interview, by Assistant Editor Alicia Kort, was excerpted from Newsweek Special Edition: She Persisted. To discover more about some of the most courageous women in history and their fight for equality, pick up a copy today.