Women to Watch—An Interview with Eve Ewing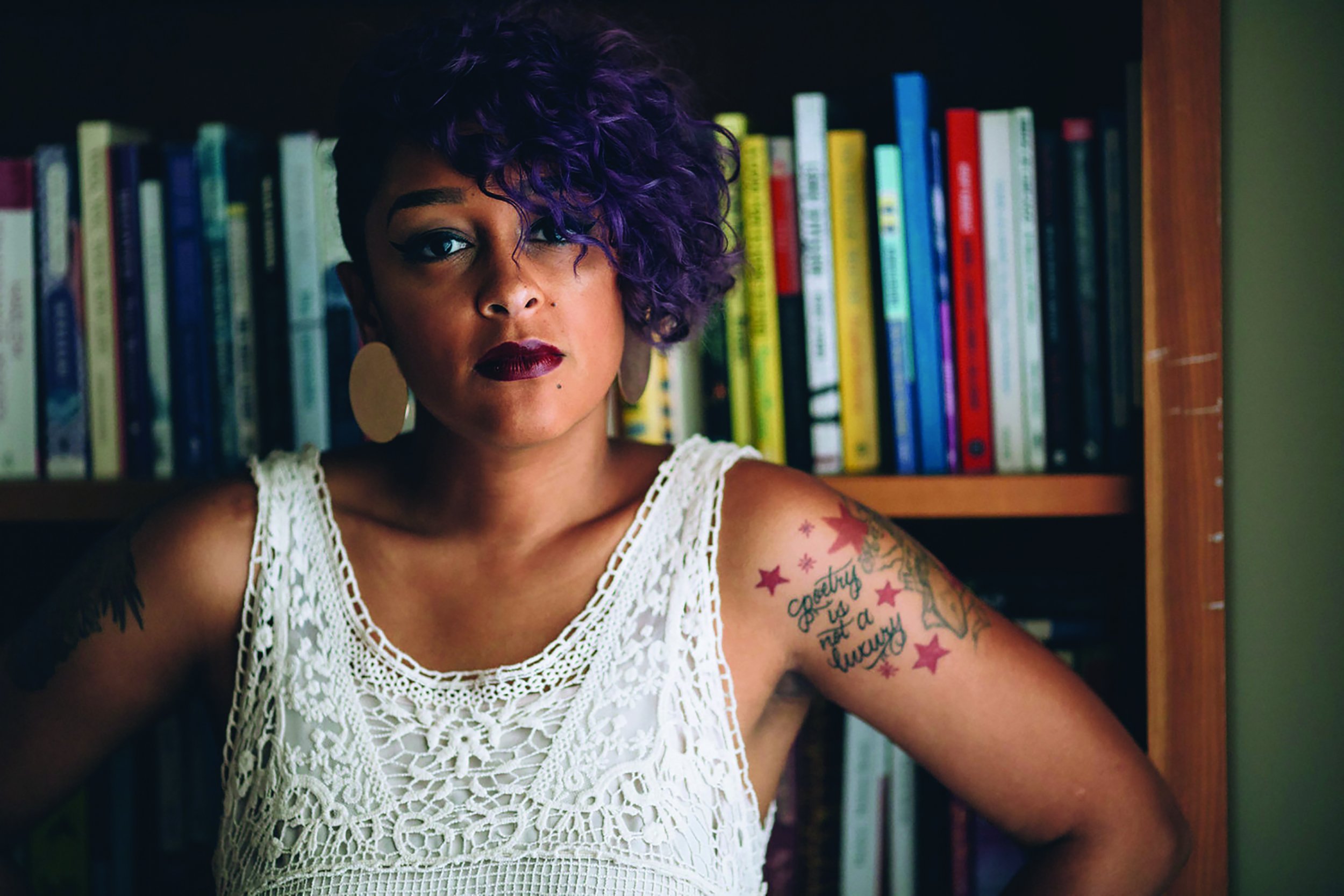 This interview, along with other stories celebrating moments in the fight for feminism, is featured in Newsweek's Special Edition: She Persisted.
The Chicago-based writer, artist and scholar shook up the literary world with her imaginative debut, Electric Arches, which explores black womanhood. Hailed as a "renaissance woman" by the Chicago Tribune, Ewing's passions are numerous and varied, with a particular bend toward social justice.
WHAT DOES IT MEAN TO YOU TO BE A POET?
As someone who writes in multiple genres, poetry is the space where I go to imagine possible futures and alternative possible versions of the present, as opposed to my other work, which is bound up in the way things are. Poetry is a space where I can meditate on the ways things could be.
HOW DID GROWING UP IN CHICAGO INFLUENCE YOUR WORK?
Growing up in Chicago meant I came of age in a really rich community of literary and artistic people who really conveyed to me at a young age that I was a part of the city's artistic heritage and that my voice was important and that I had something to say. The culture here is very collaborative, really supportive, so it allowed me to learn a lot from my peers. But part of being a poet means having the responsibility to be accountable to your community and be present for your community. That's why a lot of the work I do is trying to get a lot of opportunities for other people to become writers and to build communities through art. I run the Emerging Poets Incubator and the Chicago Poetry Block Party with a couple of my colleagues. I co-created those events as opportunities to build a literary culture in the city.
WHAT ADVICE WOULD YOU GIVE TO YOUNG GIRLS WHO WANT TO BE WRITERS, OR WHO WANT TO MAKE A LARGER IMPACT ON SOCIETY?
I think some of the best advice I've always tried to follow is start from where you are. I think that's true both of community building and being a writer. A lot of my favorite writers are people who began writing about the world outside their window. If you don't see representation of the places where you're from in the media, it's hard to remember that your life is also worth writing about. I think that's also true of community work. Throughout history, a lot of times the examples we give of what it means to make social change are just the big picture things. I think sometimes people feel if they can't organize a women's march that they're too small or unimportant, but half of the work is just showing up, and that means starting very small.
FAVORITE FEMINIST MOMENTS
1. "The Combahee River Collective Statement, which was issued in 1977 by a group of black feminists. It's a watershed moment for black feminism in a really important time when a group of black feminists articulated what it means to have a form of feminism that is intersectional and also acknowledges racism and the singular position of women of color. That's really important to me as a black feminist."
2. "When Gwendolyn Brooks won the Pulitzer Prize in 1950. She is a really big influence on my life, and she is the first black person to win the Pulitzer Prize. She's also a big role model for me in terms of not just my literary form, but what it means to be a poet who's engaged in your community."
3. "In 2015, Bree Newsome climbed up a flagpole and took down the Confederate Flag in South Carolina. That's an amazing moment because people had been debating and debating it, and she was like, 'I'm just gonna do it!' Shortly thereafter, it officially came down."
This interview, by Assistant Editor Alicia Kort, was excerpted from Newsweek Special Edition: She Persisted. To discover more about some of the most courageous women in history and their fight for equality, pick up a copy today.