Women to Watch—An Interview with Rachel Bloom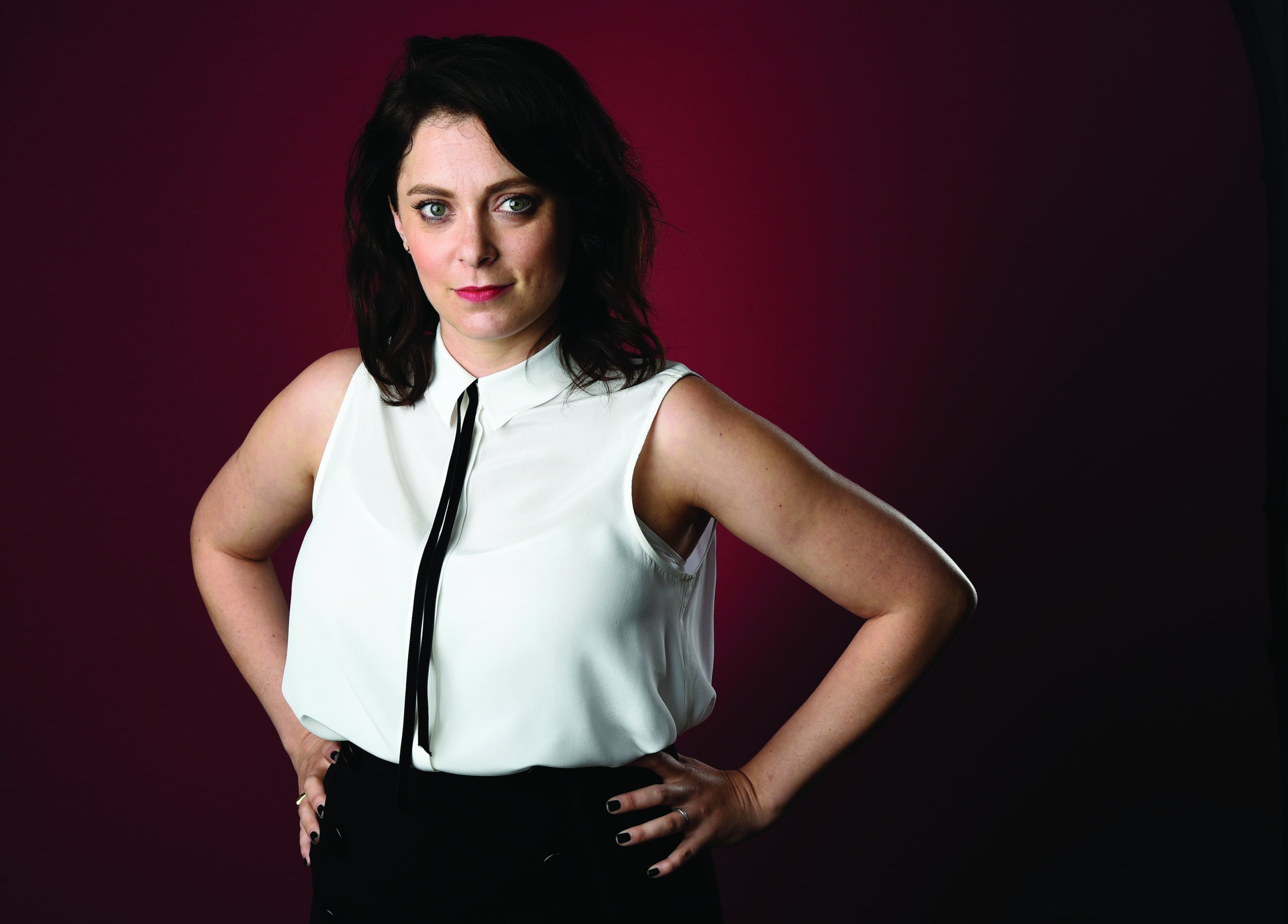 This interview, along with other stories celebrating moments in the fight for feminism, is featured in Newsweek's Special Edition: She Persisted.
WHY DO YOU THINK IT'S IMPORTANT TO SHOW A WOMAN STRUGGLING WITH MENTAL ILLNESS ON THE SHOW?
We wanted to take the trope of a romantic comedy, which Crazy Ex-Girlfriend is—a girl, dropping everything to move across the country for a guy—and deconstruct it and say, "What would drive someone to do this kind of wacky thing?" I think that a lot of the time the story about a woman who's maniacally in love is very much from a man's point of view, the idea of her being comedic fodder or a monster.
Similarly, I think women throughout history have had a very complicated relationship with mental health. For many years, people thought women's insanity was completely rooted in their reproductive system. Mental illness absolutely exists for women, and we wanted to explore it from a woman's perspective, not from labeling her as an "other."
NOW THAT HOLLYWOOD IS FINALLY HOLDING MEN ACCOUNTABLE FOR SEXUAL MISCONDUCT, DO YOU THINK WOMEN WILL HAVE MORE OPPORTUNITIES TO HAVE MORE AGENCY IN THEIR OWN STORIES?
Yes, I absolutely do and think the tide is already turning. Between Bridesmaids and Girls—those two had a big effect on it being mainstream for things created by women to be mainstream and for executives to trust that. This is continuing to turn that tide and also make more pleasant workplaces for women [in Hollywood]. I have the good fortune to not have been harassed or assaulted, but on my first writing staff, I was the only girl. It was the definition of toxic masculinity, frankly. I think every woman in comedy has had experiences of dudes bro-ing out and this feeling of being ganged up on by the opposite gender. That's just one of the many examples of the kind of bro-dude-worshipping culture of Hollywood that I do think is coming to an end, and it makes me excited on many levels for women.
HAS ANYTHING CHANGED FOR YOU PERSONALLY IN 2017?
This year I've also continued to recognize my own privilege. I went to a event for Planned Parenthood, and hearing about the women who actually rely on Planned Parenthood for their care—just really shutting the f*** up and listening to people who aren't straight and white and hearing all of the s**t they've gone through that I've never had to experience, because of the color of my skin and the type of person I want to f***—is stunning. I just want to listen and not assume that my experience is everyone else's experience, but ultimately it goes along with recognizing all of our individual humanity. Sometimes you hear the cop-out that "It's not feminism. It's humanism." It's both. Feminism and humanism are synonymous.
FAVORITE FEMINIST MOMENTS
1. "[When] the constitution established a separation of church and state. That's so important, because if you look at almost any religion, especially the major three, there is an oppression of women. I feel very lucky to be in a country with a more secular mindset."
2. "The Triangle Shirtwaist Factory fire. It's the reason why I have a union and believe in the power of unions."
3. "The first time I saw the movie Bridesmaids. This was the first time—not in the Upright Citizens Brigade theater, not in a stand-up club, but on a mainstream movie screen—that I saw the way women talk to each other. At least, the way me and my friends talk to each other, and that affected me."
This interview, by Assistant Editor Alicia Kort, was excerpted from Newsweek Special Edition: She Persisted. To discover more about some of the most courageous women in history and their fight for equality, pick up a copy today.