Women to Watch—An Interview with Sonita Alizadeh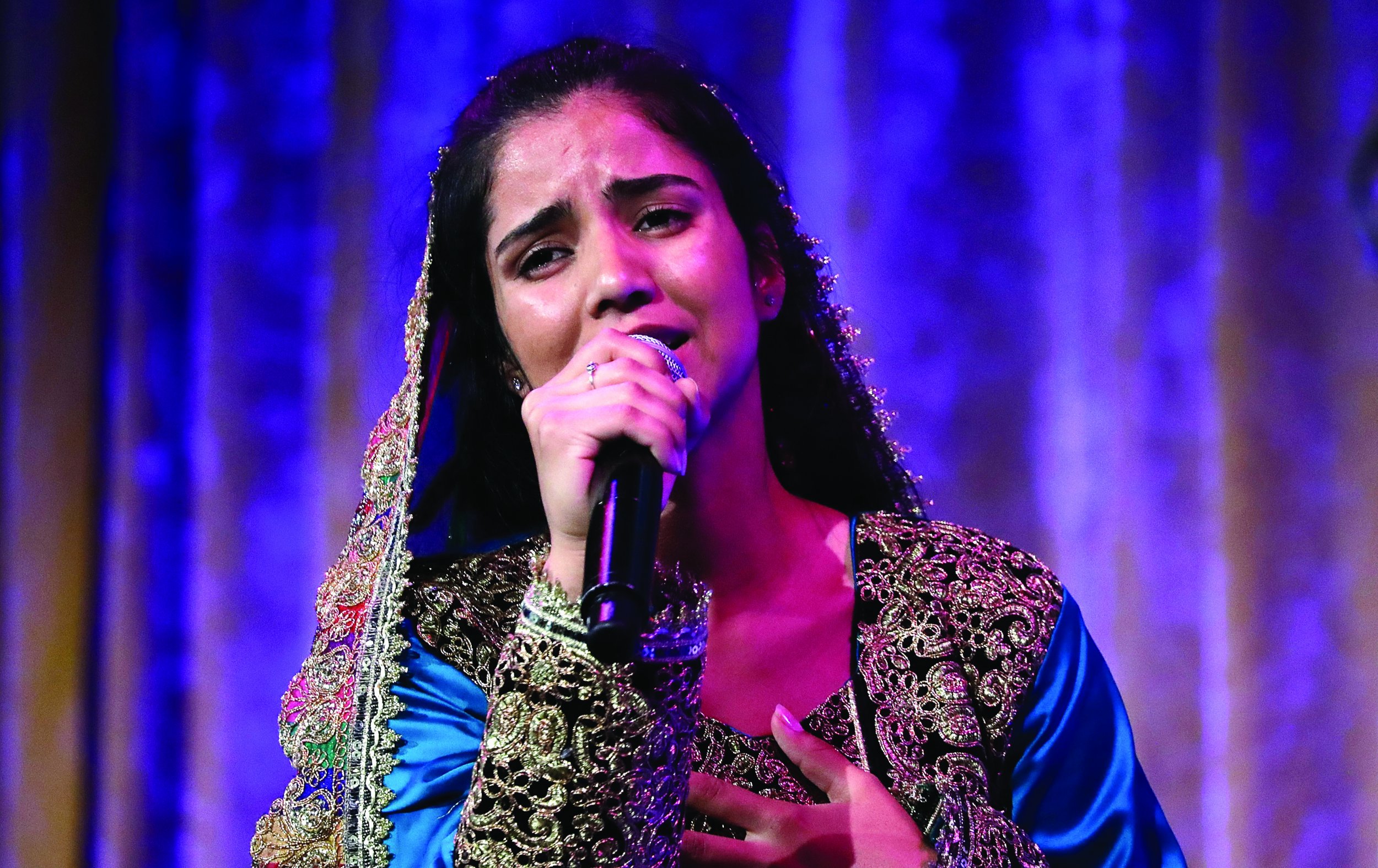 This interview, along with other stories celebrating moments in the fight for feminism, is featured in Newsweek's Special Edition: She Persisted.
YOU SPARKED A CONVERSATION ABOUT CHILD MARRIAGES. WHAT DO YOU THINK IT WILL TAKE TO ERADICATE THEM FOR GOOD?
To really end child marriage, everyone must work together. Child marriage impacts health, education, even the economy. Understanding these relationships is a good start. For example, the World Bank recently came out with a report that said that by ending child marriage we can prevent 2.1 million children from dying between now and 2030. So health programs should include child marriage. We can all act from where we are. Policy change and behavior change are both necessary. Child marriage is a tradition, so we have to work with families and communities to help them understand the power and potential of their daughters, and find other ways. We need to reach world leaders so they understand the devastating impact child marriage has on girls, but also on their country's well-being. Fifteen million girls under 18 are married each year, but it really doesn't have to be that way.
WHICH RAP PERFORMANCE HAS BEEN YOUR MOST MEMORABLE?
My most memorable performance was Women in the World in London. It was my first big performance and interview. The audience was so receptive, and I felt I had something important to share with them. That was exciting. I also realized that music is a powerful tool for my advocacy. Music reaches people in a way that simple spoken words just can't.
WHAT ADVICE WOULD YOU GIVE TO OTHER WOMEN WHO WANT TO SPEAK OUT AGAINST INJUSTICE?
Please believe in yourselves! Speak out against these injustices. The world needs your voice. There is a great power in speaking your truth and standing for something important. Find a message that you must share, and then do it in a way that is authentic to you. My way is using rap, but there are a million different ways to share your message. There is a lot of suffering and injustice in the world, and there is also a great deal of hope. When you step forward and start speaking about what you see and what you want to change, you can begin living in that hope instead of despair.
FAVORITE FEMINIST MOMENTS
1. "One of the most important is the moment when my mom realized I have more potential than just being a child bride and getting married. My older sisters all got married very young and had children, but my mom realized that no, that's not the only thing I should do. I can continue with my education and do what I love to do."
2. "When the Taliban was ruling Afghanistan, women were not allowed to go to school, to work or even leave the house without a male chaperone. The greatest moment was when that ended. Today I see girls going to school, working and participating in Afghan society."
3. "Kubra Khademi, an artist, spoke out about sexual harassment on streets in a very bold way. She went on streets wearing armor, showing that women are facing harassment on streets on a daily basis and this is not OK. It makes me happy when I see these creative ways of speaking out against injustices. Creative ways of thinking about change is the way to bring change in any sector, in any area."
This interview, by Issue Editor Kaytie Norman, was excerpted from Newsweek Special Edition: She Persisted. To discover more about some of the most courageous women in history and their fight for equality, pick up a copy today.