Women Wear Fake Beards, Wigs in Iran to Sneak Into Soccer Stadium
A group of women in Iran have been donning wigs and fake beards to sneak into soccer matches and avoid being turned away because of their gender.
Although women are not officially banned from sporting events in the Islamic Republic, they are often refused entry, or forced to sit in segregated areas.
But the images of the women at Tehran's Azadi stadium have proved popular on Iranian social media and show the group enjoying watching their team, Persepolis, play Sepidrood and be crowned champions of the Persian Gulf League.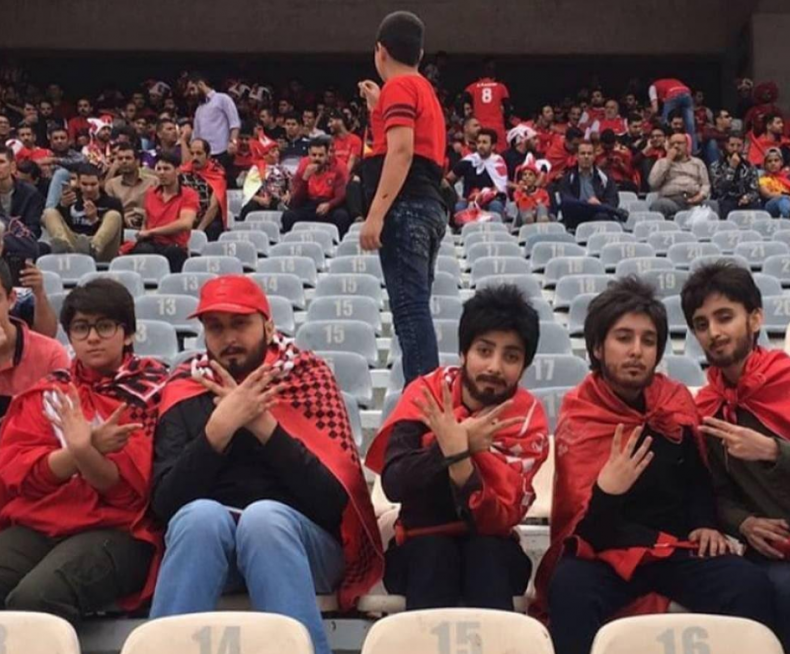 One unnamed woman said she had done it three times and told a local newspaper that each time she had a different disguise requiring expertise she is only too happy to share with other women who would like to follow suit.
"I Google for different make-up [tutorials] and learn new ways and apply them to go to the stadium," she said.
She was only stopped by security once and said that was not afraid of getting caught.
"Why should I be scared? We women do not commit any crimes by going to stadiums. The law has not defined women's presence at stadiums as a crime. They have, of course, detained a few women and they have given a written promise not to go back there again," she said, according to the BBC.
Another woman told the newspaper Khabar Varzeshi that although her group got through security, people in the stands knew they were women. The women were accompanied by men.
"They came over and took selfies with us, praising us for going. Another interesting thing is all of those who knew we were women did not shout anything rude throughout the match."
People commenting on social media about the image praised their bravery. "Today my heroes are these women from yesterday's champions league match in Tehran," tweeted Samira Mohyeddin. Another wrote: "Good on you. That takes such bravery".
Alireza Adeli, head of security for the Tehran municipality, said: "Girls have tried in the past to enter the stadium" and that women would remain barred because of "crowding" and "inappropriate conditions."
"The ban is aimed at preserving their honor, because the stadium's atmosphere, commotion, and crowds are no place for them,' he told the Middle East Research Institute.
In 2014, British-Iranian activist Ghoncheh Ghavami was released on bail after she tried to watch a men's volleyball match. Last year, 35 women were reportedly detained for trying to attend a soccer game, although the Iranian interior ministry said the fans were not arrested but transferred to a "proper place", theBBC reported.