Women at the Winter Olympics Have Always Had Fewer Chances to Compete, and Science Says That's Bunk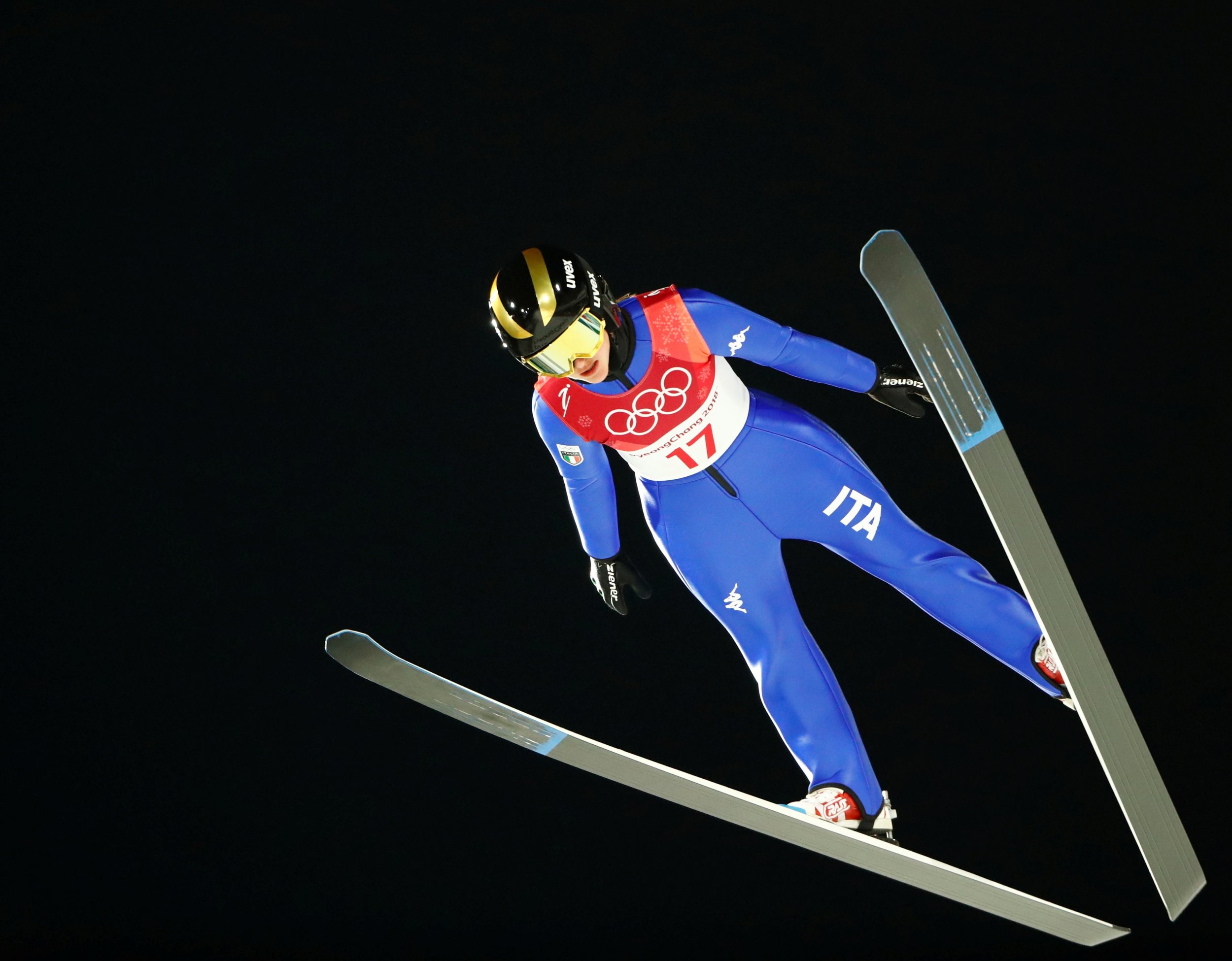 Women make up a record number of athletes at the Winter Olympics in Peyongchang—but don't get too excited. Female athletes still make up 43 percent of all athletes in Peyongchang, up from 40 percent in 2014. Gender inequality lingers, and its origins are rooted in a history questioning women's physical ability, often blaming their reproductive system, which lacked scientific evidence to back it up.
The founder of the Olympic movement, Baron Pierre de Coubertin, once said in 1896 that the no matter how tough, "her organism is not cut out to sustain certain shocks." A long-lived myth was that women's uteruses would fall out from playing sports. For the Winter Games, the worst of such beliefs resonated in ski jumping, which women couldn't compete in until the 2014 Sochi Games. (Ironically, some have said women have certain advantages in terms of aerodynamics for the sport).
In 2014, Russian coach Alexander Arefyev said: "I'm not a fan of women's ski jumping. … If a man gets a serious injury, it's not fatal, but for women it could end much more seriously." He added that women's purpose lies in children and housework. In 2005, the president of the International Ski Federation Gian-Franco Kasper said ski jumping "seems not to be appropriate for ladies from a medical point of view." Kasper later retracted his statement.
"The uterus seems to have been brought up numerous times," Dr. Ellen Casey, who's currently the associate attending sports medicine doctor at the Hospital for Special Surgery, told Newsweek. "There's really no evidence that the uterus itself is damaged from impact or running or anything like that." The anatomy of men and women are, generally speaking, different in a variety of ways. But the idea that "women just aren't built for sports—that is unfounded," said Casey, whose clinical practice focuses on sports medicine for women.
For instance, men generally have larger bones and more muscle, said Casey. Women have looser ligaments than men, she said, which generally makes women more flexible. Women are more vulnerable to knee injuries; one study found they are two to four times more likely than men to tear their ACL, depending on the sport. Men, however, are more susceptible to rupturing their Achilles' tendon by as much as five times. These differences are rooted in biology, said Casey, but she also noted that the way different genders are taught to play sports and trained by coaches, how medical care may differ, and a number of other societal factors could contribute to some of these differences.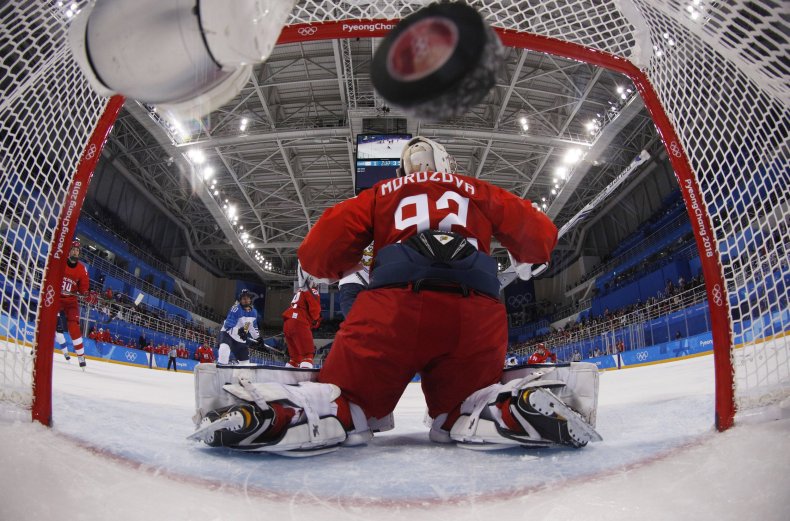 The inequities between sports in the Games are ironic, however, considering women have shown higher muscle endurance than men in at least one study. Among some winter sports at the Games, the distances are cut short. The biathlon, short track speed skating and regular speed skating all have shorter distances than men's events. Nordic combined, a sport including both cross-country skiing and ski jumping, isn't on the line-up for women, though one mixed event is offered. Men's ice hockey includes 12 teams; women have eight. Hockey wasn't included for women until 1998. Bobsleigh and skeleton debuted in 2002.
"What history has shown us is that these limitations probably were not based on science, and there was a complete lack of research," Casey said. "Generally speaking, the limitations have proved to be unnecessary."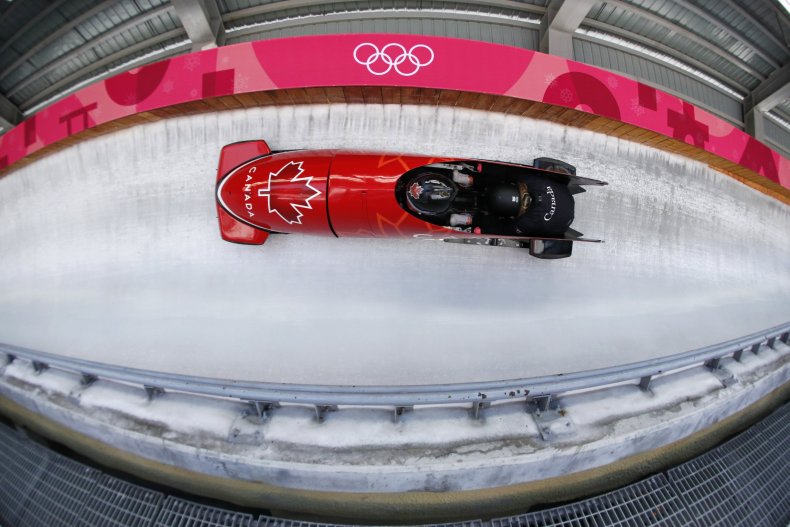 The International Olympic Committee has aimed for 50 percent participation from female athletes. For the Winter Games, women's events are at 50 percent, but that includes mixed gender events as well. The Summer Games in Rio de Janeiro had 47 percent of events for women. Leadership roles in Olympic committees and federations suffer even lower female representation, between 14 and 27 percent. To remedy these issues, the IOC announced recommendations to advance gender equality. It's an ongoing effort, according to Christophe Dubi, the IOC sports director. Adding more opportunities for women "generates activity at the grassroots level," which drives participation in each country as well, he told Newsweek. Plus, emphasizing gender equality and diversity at the Youth Games is where fixing the problem starts.
The history for women in the Games is ugly, but equality inches forward. "It's amazing to me as a female physician in this day and age that this stuff was said without factual data, but I guess it was, and unfortunately that has been perpetuated for way longer than anyone would expect," Casey said. "Hopefully, as women continue to push boundaries as they have for decades, things will shift."