Women at Work Are Meaner to Each Other Than Men Are to Female or Male Co-Workers
Madeleine Albright once said, "There's a special place in hell for women who don't support other women." According to a new study, that place might be at work.
New research out of the University of Arizona suggests women are ruder to one another at work than any other combination. Men are comparatively more polite to men and women, and women are comparatively more polite to men. Work rudeness, described in the paper as "incivility," can lead to lost productivity time and turnover—costing companies money.
The dynamic is not entirely unfamiliar. Psychologists (and women everywhere) have long referred to "queen bee syndrome," in which women put down their fellow females. Women tend to respond to sexism by trying to distance themselves from other women, The Atlantic reported. That pervasive misogyny can make women more likely to put one another down to build themselves up.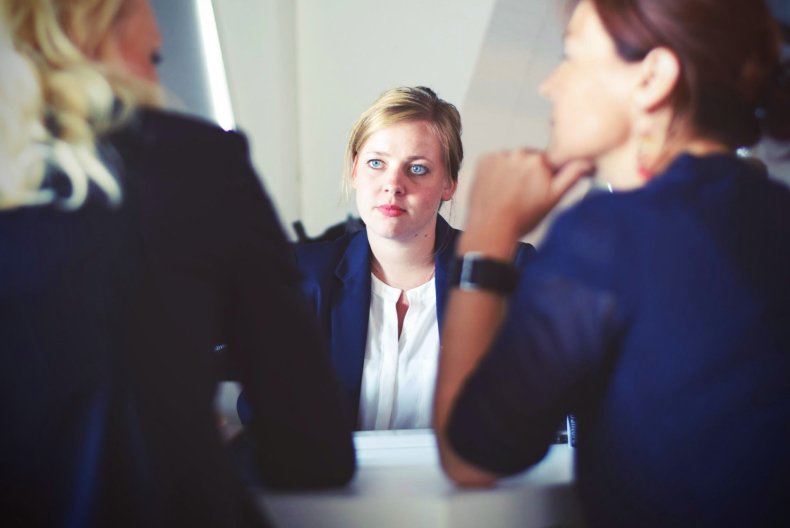 Researchers at the University of Arizona knew that past studies indicated women experience more rudeness at work than men. They sent out three surveys to both men and women to find out where this rudeness was coming from and its effects. They published their study in the Journal of Applied Psychology.
The researchers found that women preferred to target other women who acted outside their gender stereotype by being more assertive and dominant. Men, however, experienced more politeness from men when they subverted the gender stereotype and acted warmly, the researchers reported. Women also reported less satisfaction with their work and more intention to quit when they perceived more incivility.
The researchers suggested that business owners should make the workplace environments more supportive. They also theorized that if assertiveness and speaking up are outwardly valued as positive aspects, then women would be less likely to treat harshly others who exhibit these qualities.