Women Work More Unpaid Hours Than Men in Every Region of the World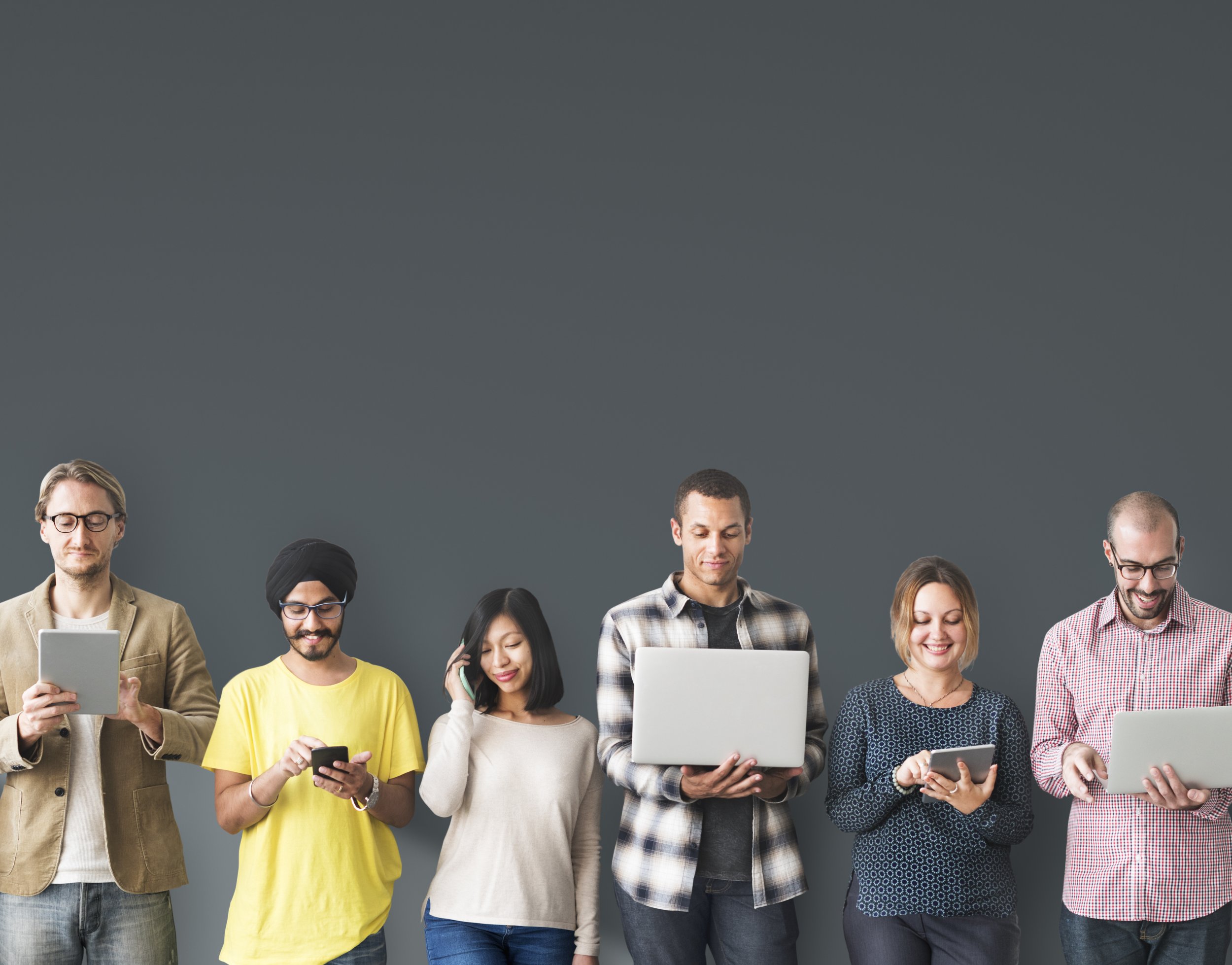 More women entered the paid workforce in the last century than ever before, but men still clock in more hours each day on average. So how can it be that women spend more of their lives working than men?
It comes down to the difference of being at "work" and "working," as highlighted by the recently released State of the World's Father's report from global fatherhood campaign MenCare.
While paid work might involve toiling behind a computer in an office or at a steel mill in exchange for wages, working describes the labor that is often unpaid—and unnoticed.
The chart below created by Statista lays bare the startling difference between men's and women's average working days. The analysis of figures from 75 countries shows that women complete more unpaid work than men in every region of the world.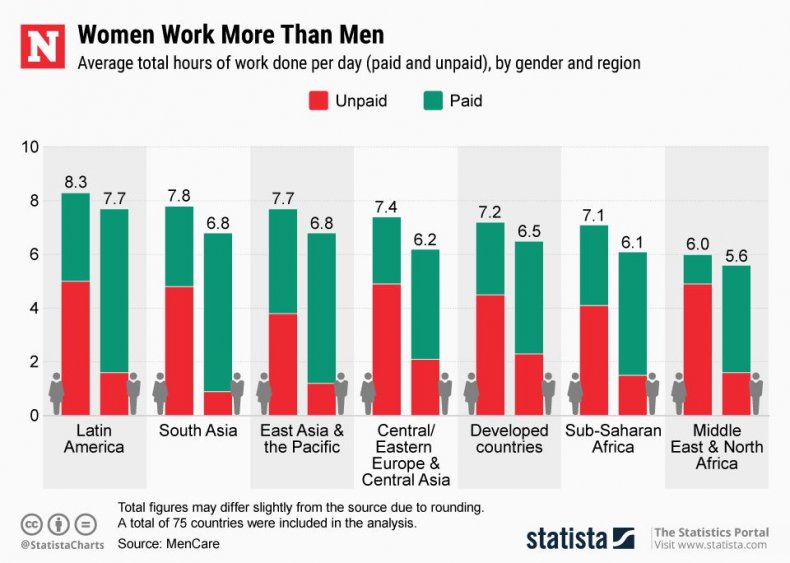 And in most regions, apart from East Asia and the Pacific, where the split is almost even, most women spend their time doing unpaid labor.
According to the United Nations, unpaid care often includes duties such as preparing meals, cleaning, washing clothes, collecting water and food. All of this can come under the umbrella of looking after children, family members and those with disabilities, without financial reward.
The chart mirrors the results of a 2018 U.N. report that showed women complete 2.6 times more unpaid domestic labor than men, suggesting that despite also being in the paid workforce they still bear the brunt of caring responsibilities.
The authors also highlighted that gender inequality transcends working hours, as the gender pay gap stands at 23 percent globally. And it will take another 68 years to achieve equal pay. This is mirrored by the Organization for Economic Co-operation and Development (OECD) figures, which showed women spend 271 minutes, or around 4.5 hours a day on average, carrying out unpaid work across the world. That stands in contrast to 137 minutes, or just over two hours, for men.
On top of this, one in five women and girls have experienced physical and or sexual violence by an intimate partner within the last 12 months, according to the U.N. report, and are often more likely to go without food than others when faced with poverty.