International Women's Day 2016: Putin Hails Women as 'True Soul of Russia'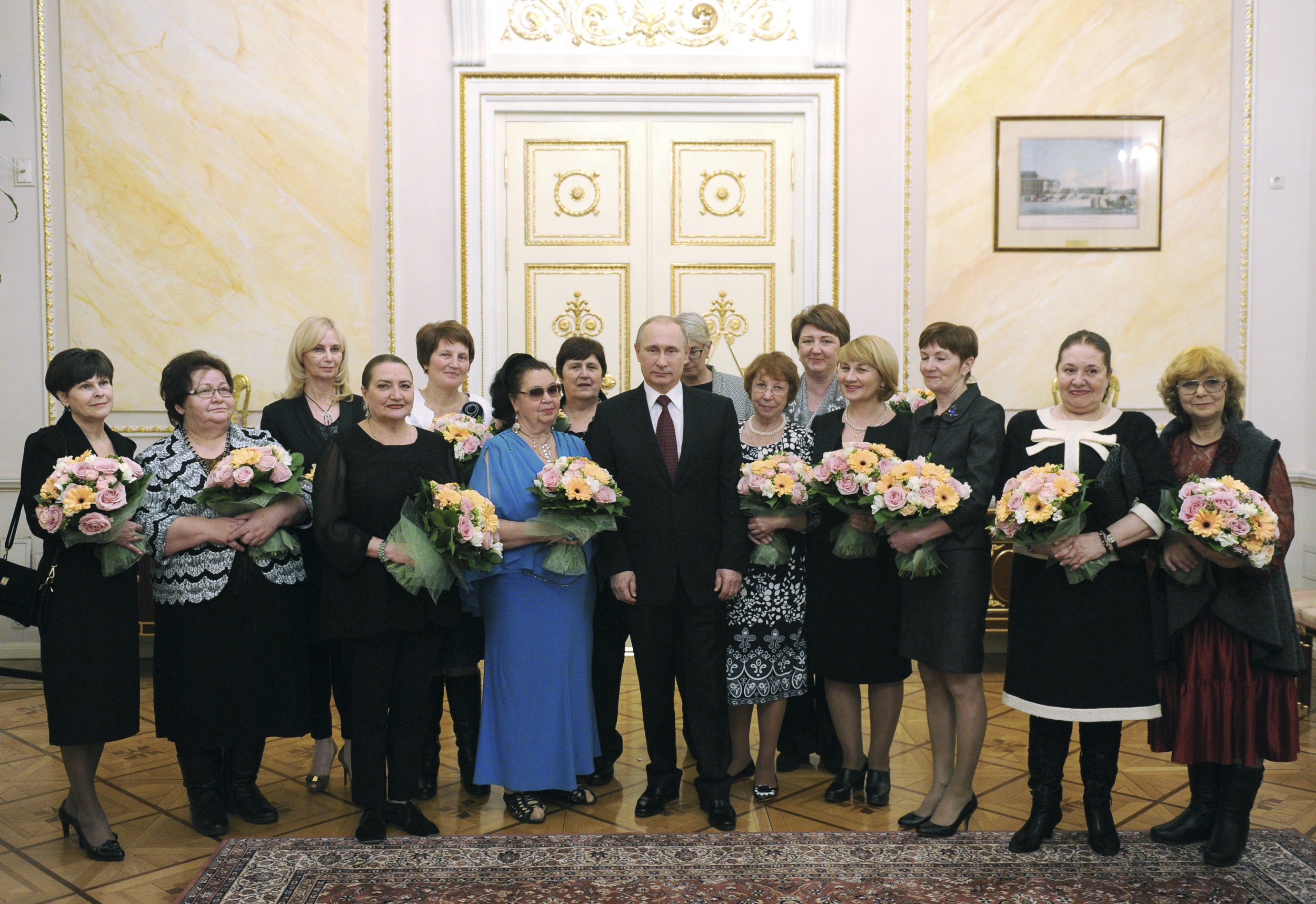 Russian President Vladimir Putin has hailed women as "the true soul of Russia," in a televised address for International Women's Day on state TV channel Rossiya24.
While the day is marked across the world, in Russia, ever since the days of the Soviet Union, it has been a state holiday, celebrated with gift-giving similar to traditions associated with holidays such as Mother's Day in the West. In his speech Putin remarked on this, claiming that he thought this holiday may be dearer to Russia than any place in the world.
"This holiday in Russia is marked with particular warmth. Maybe like nowhere else in the world. It is filled with gifts, flowers and the best of regards towards our mothers, wives, daughters, colleagues and all of the women close to our hearts. Women give us life, warm us with their love support and care. It is precisely in women and their dignity and mercy, that the true soul of Russia is unveiled," Putin said.
The Russian president doled out particular praise for the the women who had lived through World War II. "Your spiritual strength and your accomplishment taught us to be real men. To win in spite of anyone. Modern women should match you. They are capable of anything: striving high professionally, artistically, in public activism and in creating a happy and comfortable environment in the family to raise children."
"You, our dear women, have mastered the unattainable secret of succeeding in everything, tackling enormous threats and remaining gentle, bright and mesmerising. You bring to this world goodness and beauty, light and hope, we are proud of you and we love you. Once again from my soul I congratulate you with this holiday and I wish you even more happy days and years," Putin concluded.
Putin's Prime Minister Dmitry Medvedev was more concise in his greeting, posting a photo of flowers on his Facebook page, addressed to "our beloved women".