Women's Health Won't Use 'Bikini Body' and 'Drop Two Sizes' on Future Covers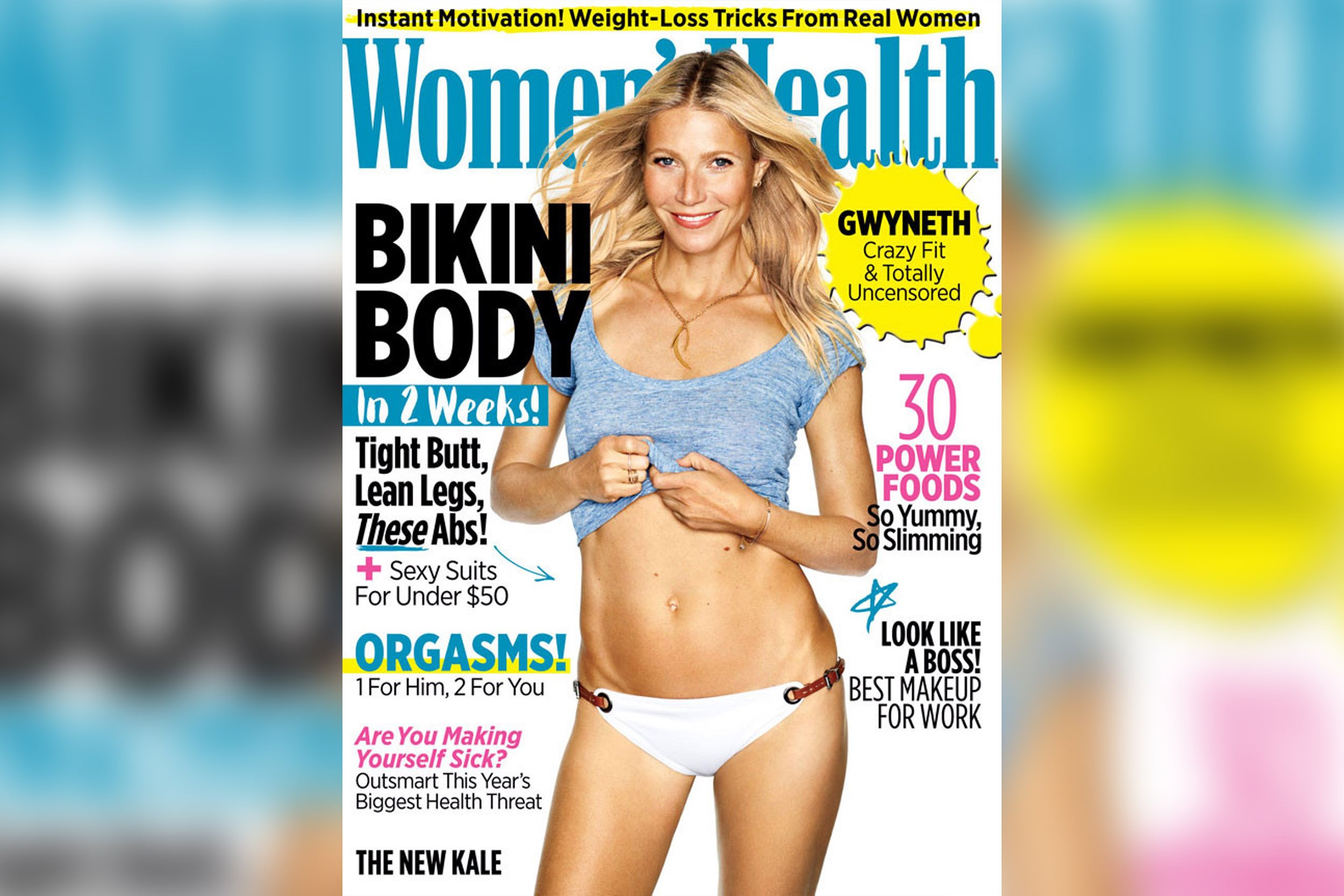 A rack full of women's magazines is like a blur of beautiful bodies, complete with cover lines that yell at passersby about how to attain them. Both the images that appear on the glossy exteriors and the messages they preach have been the subject of scrutiny for years. On Tuesday, Women's Health magazine announced that it would stop using the phrases "bikini body" and "drop two sizes" on its covers, based on reader feedback it received in a recent survey.
"We want to always empower women, not make them feel bad about themselves," Amy Keller Laird, the magazine's editor in chief, tells Newsweek . It's about "getting the focus back on health and not always just about being thin."
The survey that helped spur the decision was published online in mid-November, and included questions like:
What words do you appreciate seeing on our covers? A spokeswoman for Women's Health tells Newsweek in an email that roughly two-thirds of respondents said "toned," 78 percent said "strong," 44 percent said "sexy" and just over half said "lean."
What topics would you like to see more of? Answers included food and nutrition (68 percent), body positivity (62 percent), fitness (56.2 percent) and mental health (66 percent). Keller Laird tells Newsweek that the magazine plans more coverage of this last topic, a move the editorial team was already considering but which was strengthened by the survey results.
Which of the following topics would you like to see touted on the cover? Nearly half (48.2 percent) of respondents said food, 45 percent said women's rights, 32 percent said skin and 77.6 percent said health issues.
The magazine also asked its readers what it should stop putting on its covers. The top responses included "Drop 2 Sizes," "Bikini Body," "Shrink" and "Diet." Of the last two, Keller Laird wrote that they'd already "kicked those to the cover curb" in the last year. She wasn't surprised by the others, and pledged,"They're gone. They'll no longer appear on Women's Health covers."
As a final farewell, she included a note addressed to each one of the phrases. To "bikini body," she said, "You're actually a misnomer, not to mention an unintentional insult: You imply that a body must be a certain size in order to wear a two-piece. Any body—every body—is a bikini body. You've got a shaming, negative undertone that's become more than annoying."
In her note to "drop two sizes," Keller Laird admits that, "Yes, it's true that many of us are looking to drop a few pounds—surveys and studies prove as much. But two sizes in one month? Not super practical, or even all that healthy," she wrote. "Feel free to move on with some other magazine's cover, but we're no longer your girl."
Keller Laird, who was named editor in chief in the fall of 2014, tells Newsweek the announcement doesn't mean readers will no longer see stories in the magazine's pages about weight loss or "how to look awesome in a bikini," but the message will be different from what the discarded phrases imply.
For example, Women's Health will continue to use cover lines like, "Your best butt," which appeared on the July/August 2015 cover. "The point is it's your best butt," Keller Laird says, rather than telling women it should be a certain size or shape. "It's not about everyone fitting into this cookie cutter version."
"[The] newsstand has been a tough place for magazines in the last couple of years," she says. "I think there have been tricks that have been relied on for selling magazines and cover lines that we think resonate, but I think people, again, are smarter than ever," and are looking for real information, not false promises.
In the case of at least a couple Instagram commenters, Tuesday's announcement might mean new subscriptions. "Finally! I might resubscribe now! I had to take 3 years off because it was becoming toxic," one wrote. Another said: "Things like this make a difference. Following you on FB & here now & getting w subscription to your magazine. I'd given up [on] women's health mags. Thanks for reviving my faith."