Does Red Meat Cause Cancer? Study Shows Link Between Diet and Colon Cancer Risk
Avoiding red meat may reduce a woman's risk of developing colon cancer, a new study out of England has found.
The study, published online in International Journal of Cancer, was carried out by researchers at the University of Leeds. The researchers looked at 32,147 women from England, Wales and Scotland and followed their diet and health over the course of 17 years.
In the end, there were 462 cases of colorectal cancer, or cancer that started in either the colon or the rectum. Of these, there were 335 instances of specific colon cancer, 119 of which were distal colon cancer, a form of colon cancer that affects the area of the colon that stores feces.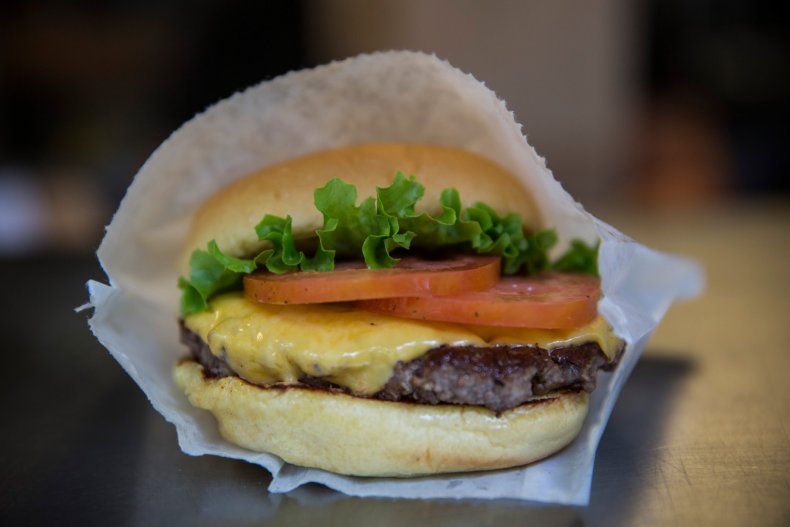 The research specifically looked at how four different dietary patterns affected colorectal cancer. Of the women involved, 65 percent were classified as red-meat eaters, 3 percent as poultry eaters, 13 percent as fish eaters and 19 percent as vegetarians. Vegetarians showed the lowest risk of any type of colon cancer. The results also linked diet to the location where colon cancer started. Women who regularly ate red meat, for example, had higher rates of distal colon cancer compared to those who followed a red-meat-free diet.
There were some limitations to the study. For example, the researchers noted that women who ate poultry and fish were typically younger and had a lower BMI than red-meat eaters, UPI reported. The study could not determine whether those factors or the women's diets had a direct influence on their colon cancer risk.
Red meat diets have been associated with colon cancer risk for years. Researchers have sought to determine why other types of meat, such as poultry, are not associated with the same risk. According to Harvard Health, scientists suggested that this may be because individuals who eat high amounts of red meat have higher levels of N-nitroso compounds (NOCs), potentially cancer-causing chemicals, in their stool.
The Leeds team said it hoped their new findings might help women better manage their personal health, especially those with a genetic predisposition to the disease.
"Our research is one of the few studies looking at this relationship, and while further analysis in a larger study is needed, it could provide valuable information for those with family history of colorectal cancer and those working on prevention," Dr. Diego Rada Fernandez de Jauregui, part of the Nutritional Epidemiology Group at Leeds, said in a statement.
SaveSave
SaveSave