The month of March means the start of spring, tricky weather, St. Patrick's Day and daylight savings time. It also kicks off Women's History Month, an annual month-long celebration of the contributions of women to society that begins on Thursday.
In honor of those contributions, a list of quotes from some of the world's most inspiring women, past and present: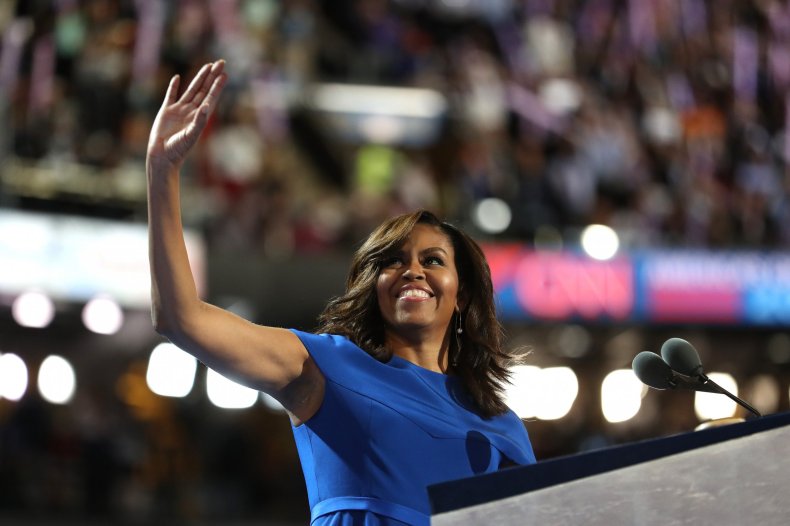 "I have learned over the years that when one's mind is made up, this diminishes fear; knowing what must be done does away with fear." ―Rosa Parks
"There are still many causes worth sacrificing for, so much history yet to be made." ―Michelle Obama
"To every woman who gave birth to every taxpayer and citizen of this nation, we have fought for everybody else's equal rights. It's our time to have wage equality once and for all and equal rights for women in the United States of America." ―Patricia Arquette
"I declare to you that woman must not depend upon the protection of man, but must be taught to protect herself, and there I take my stand." ―Susan B. Anthony
"Imperfection is beauty, madness is genius and it's better to be absolutely ridiculous than absolutely boring." ―Marilyn Monroe
"You've got to love yourself first. You've got to be OK on your own before you're OK with someone else. You've got to value yourself and know that you're worth everything." ―Jennifer Lopez
"A woman is like a tea bag - you can't tell how strong she is until you put her in hot water." ―Eleanor Roosevelt
"Be thankful for what you have; you'll end up having more. If you concentrate on what you don't have, you will never, ever have enough." ―Oprah Winfrey
"That is the motto women should constantly repeat over and over again. Good for her! Not for me." ―Amy Poehler
"There are two kinds of women, those who want power in the world and those who want power in bed." ―Jacqueline Kennedy Onassis
"We realize the importance of our voices only when we are silenced." ―Malala Yousafzai
"We are not free until all of us are free. So love your neighbor, please treat her kindly. Ask her story and then shut up and listen...Be a voice for all those who have prisoner tongues." ―Halsey
Quotes were pulled from Brainy Quote, Good Reads, and filmed speeches or interviews.