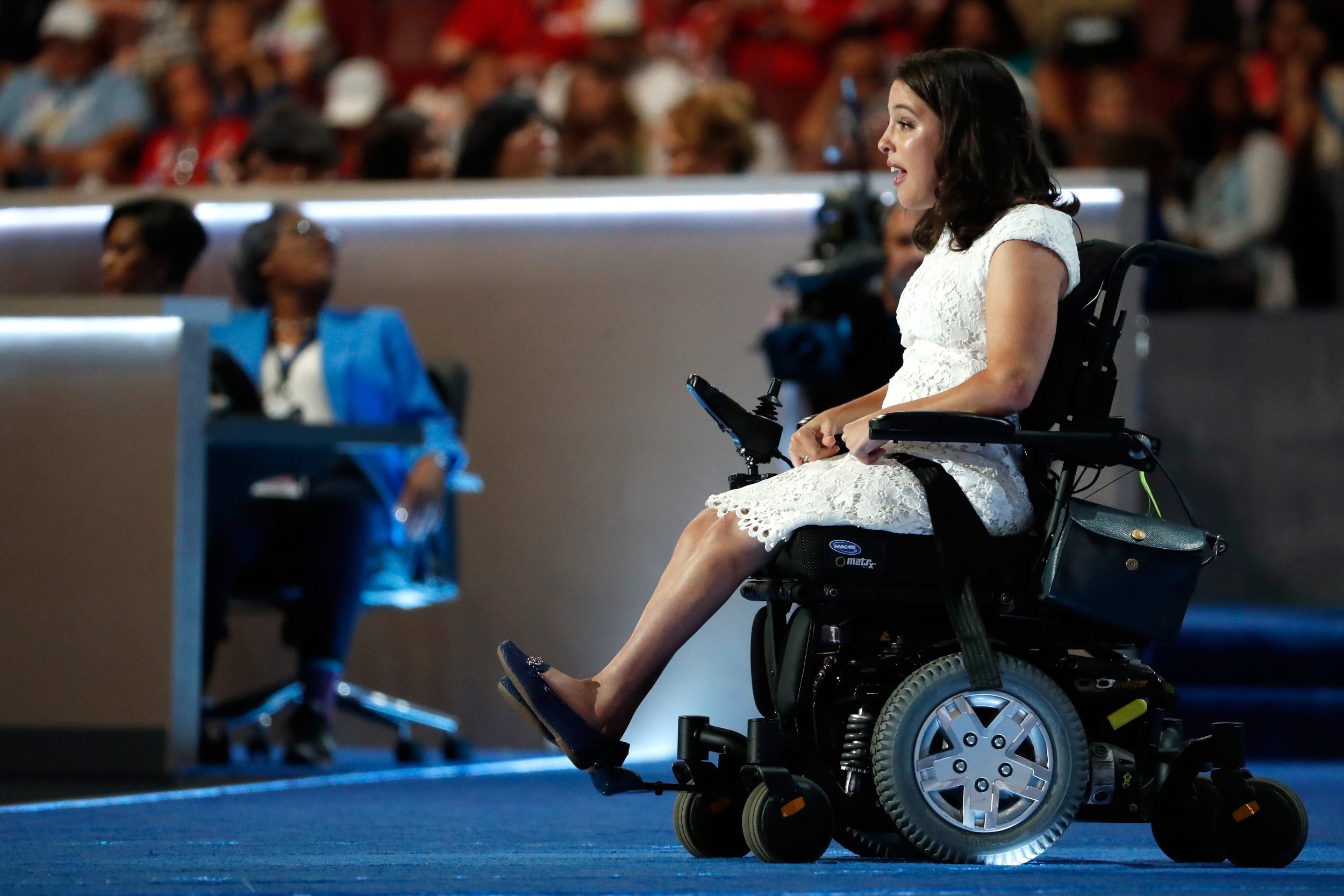 The Women's March on Washington is expected to be the largest gathering of people with disabilities, according to reports.
Ted Jackson, logistics team leader for the protest, told Vox that 45,000 disabled people are predicted to attend.
"[This] should be the largest assembly of people with disabilities in U.S. history," he told the news agency.
What began as a spontaneous social media cry has become an organized, international protest, which has attracted hundreds and thousands of activists.
It has been dubbed the "Anti-Inauguration" by The New York Times, after Donald Trump's official takeover of power on Friday, and serves to represent "the positive values that the politics of fear denies," according to the movement's website.
March organizers published the event's new set of "unity principles" on Thursday, which includes a section on "disability rights."
"We believe that all women's issues are issues faced by women with disabilities and deaf women," the statement reads. "As mothers, sisters, daughters, and contributing members of this great nation, we seek to break barriers to access, inclusion, independence, and the full enjoyment of citizenship at home and around the world. We strive to be fully included in and contribute to all aspects of American life, economy, and culture."
President-elect Trump appeared to openly mock a disabled reporter while on the campaign trail, causing outrage among disability rights advocates.
"It's a disaster," Ari Ne'eman, president of the Autistic Self Advocacy Network, told The Washington Post in November. "Obviously, with somebody like Trump, you never really know what he is going to do, but assuming we can take him at his word on his stated policy positions, there is tremendous, tremendous risk for people with disabilities."
Jackson told Vox the number of disabled people expected to attend Saturday would exceed some of the most significant demonstrations on record, such as one organized by disability advocates after the Senate passed the Americans With Disabilities Act (ADA), which was attended by around 8,500 protesters.