Women's March Washington, D.C., Schedule: Route, Start Time for Third-Annual Event
For the third year in a row, women will gather in Washington, D.C., to march in protest of policies under President Donald Trump's administration that the organization disagrees with.
Beginning in January 2017, the Women's March was created to "harness the political power of diverse women" and communities to create "transformative social change," according to the website. The Women's March aimed to dismantle systems of oppression through nonviolent resistance and uses the Unity Principles as its guiding foundation.
Among the rights the Women's March advocates for are reproductive, LGBTQIA, immigrant, worker's, civil, disability and environmental justice.
Over the years, the Women's March has grown and this year's event will include over 20 artists and performers who will serve as cultural ambassadors. Among those on the list were actresses America Ferrera and Maggi Gyllenhaal and best-selling author Asha Bandele.
"The 2017 Women's March inspired hundreds of women to run, millions more to vote, and dozens to win elected office," the website said. "The 2019 Women's March marks two years of resistance to the Trump presidency, two years of training new activists, and two years of building power."
When Is The Women's March?
The 2019 Women's March will take place on Saturday, January 19. Participants are encouraged to bring water and snacks, which they can carry in a small backpack or bag. There will be water towers set up to refill water bottles.
Although banners, flags, signs and other visuals will be allowed, illegal drugs and weapons including pocket knives and mace were prohibited.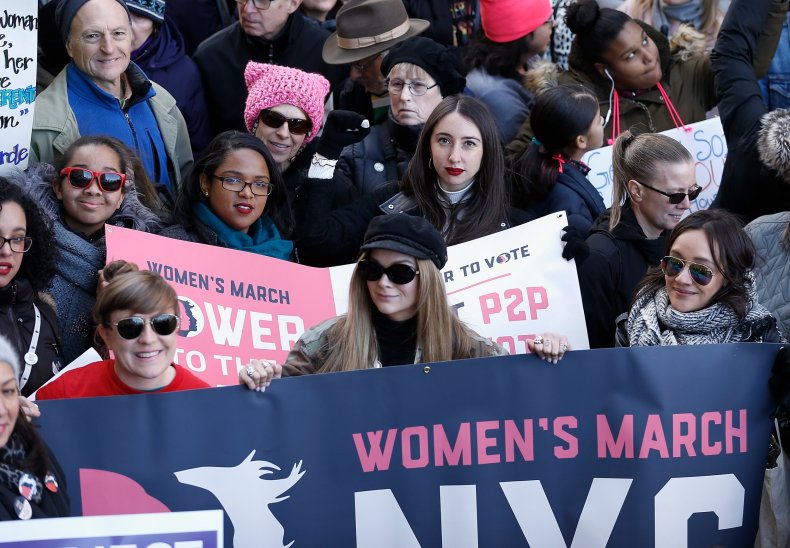 Where Is The Women's March?
There will be marches all across the country on Saturday, but the main march that started them all will take place in Washington, D.C. It will kick off at the Freedom Plaza.
What Time Does The Women's March Start?
Participants in the march will start to gather at the Freedom Plaza at 10 a.m. EST but first steps in the march won't be taken until 11 a.m. EST. After heading down Pennsylvania Avenue, the rally part of the event will begin at 1 p.m. EST and will conclude at 4 p.m. EST.
There are three different ways people can participate in the march. The full march will be 2.3 miles, the shortened march, which starts and ends with the full march but is only 1.4 miles and in vans, which will be available for those who feel 1.4 miles may be too long.
The Women's March website said that all the necessary permits were secured for the march. So, even if the government is still partially shut down on Saturday, it will continue as planned.