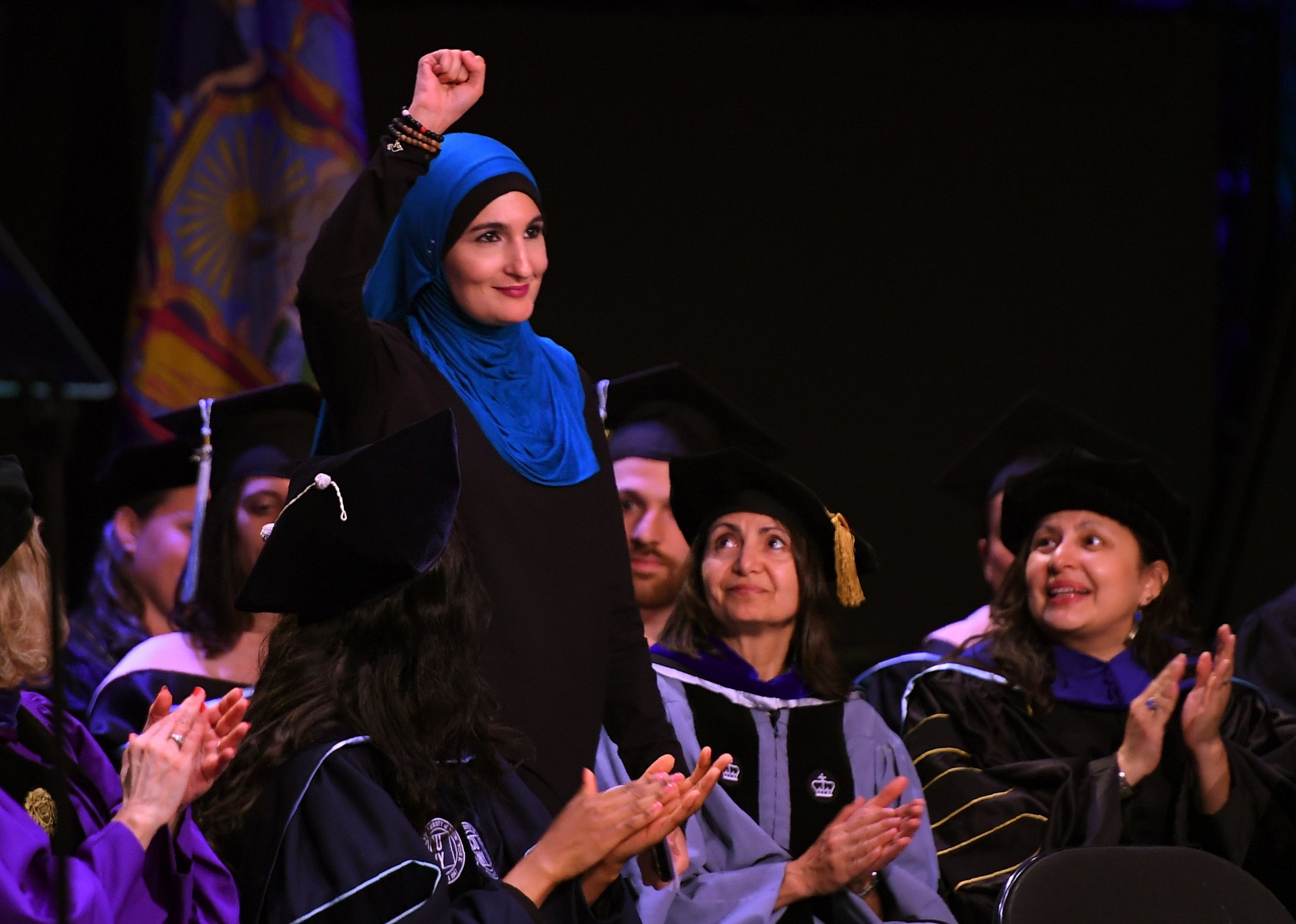 Linda Sarsour, the Palestinian-American activist and one of the organizers behind the Women's March, has sparked ire in conservative circles after calling opposition to President Donald Trump a "jihad."
The word is regularly used by radical Islamist groups and among some ultraconservative strands of Islam to mean violent struggle against non-believers. But the word has many uses in different strands of the faith.
Speaking at the Islamic Society of North America convention over the weekend, Sarsour said Muslims needed to defend against Trump's policies by telling the truth and speaking out against him.
She used an example of a man who asked the Prophet Mohammed "What is the best form of jihad or struggle?" The highest religious idol of the Islamic faith replied, "A word of truth in front of a tyrant ruler or leader, that is the best form of jihad," she said.
She said that Muslims were "struggling against tyrants and rulers not only abroad in the Middle East or in the other side of the world, but here in these United States of America where you have fascists and white supremacists and Islamophobes reigning in the White House."
She called Trump's travel ban on six Muslim-majority countries a "Muslim ban" and said the Trump team wanted to see "how much the Muslim community can endure" in America.
"Our number one and top priority is to protect and defend our community, it is not to assimilate and please any other people and authority," she said. "Our obligation is to our young people, is to our women, to make sure our women are protected in our community."
The speech led to vocal opposition from conservatives on social media and conservative publications, such as The Daily Wire who linked the Islamic Society of North America to extremism in its lede and alleged that Sarsour has championed "shariah law and terrorists."
Sarsour responded to the misinterpretation of the word jihad on Twitter, sharing her full-speech after she said people selectively quoted her in edited videos to twist her words. "People conveniently forgot that Dr. Martin Luther King, Jr. was a non-violent leader & activist and called 'most dangerous leader,'" she tweeted.
Sarsour says her role in the Women's March attracted hate. She has faced criticism in other quarters, too. Her opposition of Israel, its occupation of the Palestinians in the West Bank and East Jerusalem, and her support of the Boycott, Divestment and Sanctions (BDS) movement that advocates applying economic pressure on the country has seen her labeled an anti-Semite.
But she also played a role in raising more than $150,000 for Jewish cemeteries vandalized in Philadelpha in February.