In Photos: The Women's March on Washington D.C. and New York City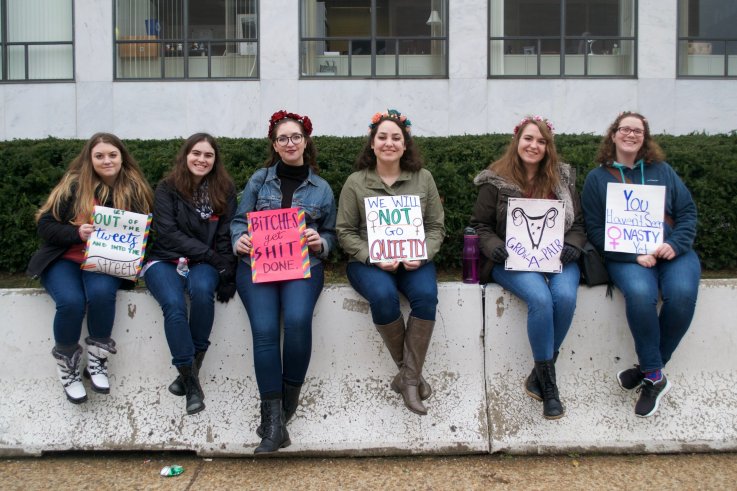 On January 21, Women's March events took place in cities across the United States and abroad. The protesters marched in solidarity with a variety of causes, and united to defend the civil rights they hold most dear. As Lucy Westcott wrote in her dispatch from the D.C. march:
In the nation's capital, an estimated 500,000 people marched, while Chicago, Los Angeles and Boston all saw hundreds of thousands turn out. Women's Marches went ahead in several small towns across America—in Longville, Minnesota (population: 153), 66 people turned out—and were held in cities in the heart of solid Trump country, such as Anchorage, Alaska and Helena, Montana.

Trump, who spent a large portion of Saturday preoccuiped with the size of the crowd at his inauguration, tweeted about the Women's March on Sunday morning, saying: "Watched protests yesterday but was under the impression that we just had an election! Why didn't these people vote? Celebs hurt cause badly." Official estimates state that attendance at the Women's March on Washington outnumbered that of his inaugration.
Newsweek staffers were on the ground at marches in New York City and Washington D.C., and these are the photos they took to document the events.