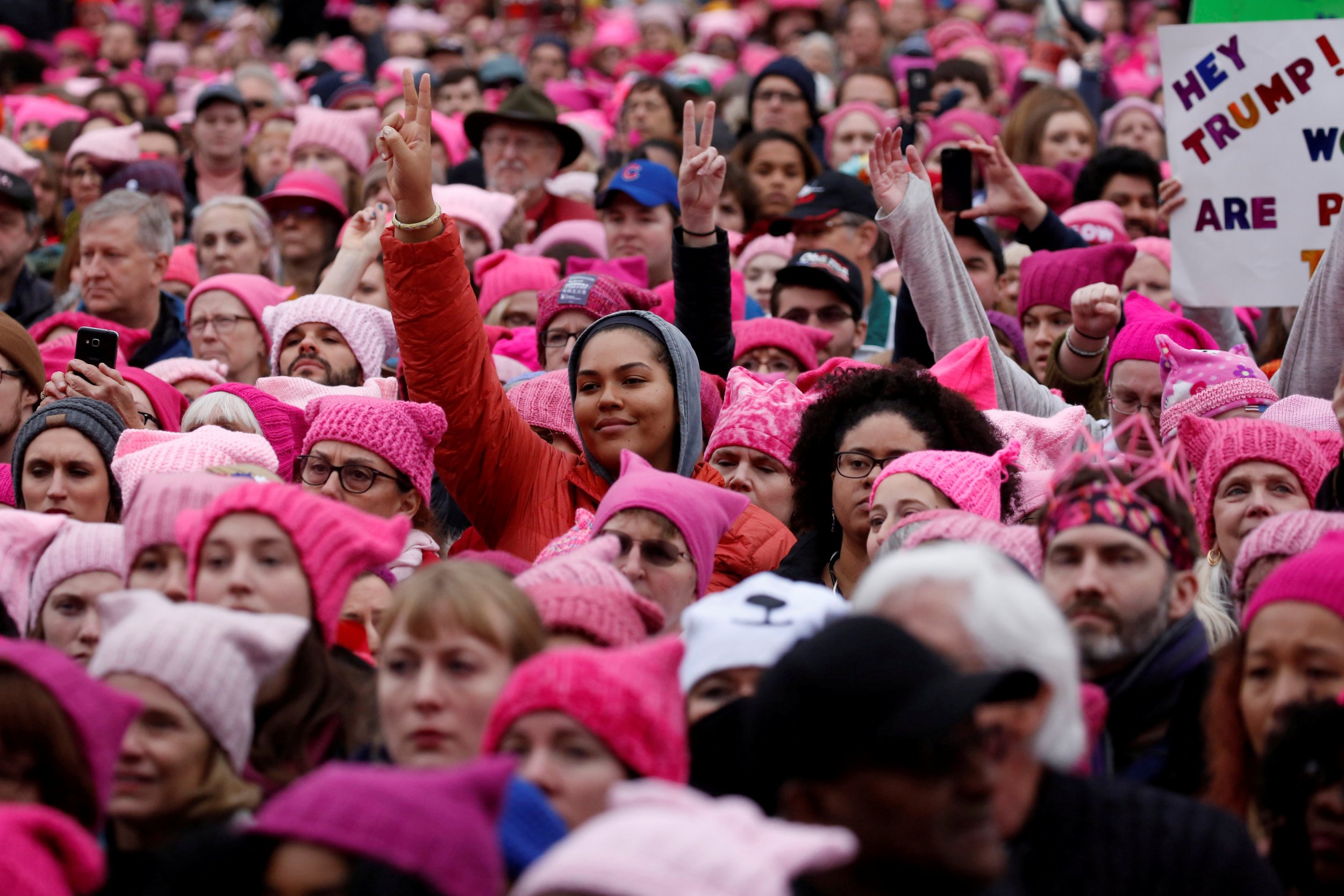 After successfully organizing one of the largest demonstrations in U.S. history—leading more people than attended President Donald Trump's January 20 inauguration to fill the streets the next day in protest—Women's March leaders have every intention of outdoing themselves in 2018.
On January 21, the Women's March will storm Las Vegas for "Power to the Polls," an event that its organizers hope to use to boost progressives in the 2018 midterm elections, capitalizing on the momentum from some 2017 election victories, including Democrat Doug Jones's upset win in the Alabama U.S. Senate special election.
"[Tuesday] night, Black women delivered as they always do," Linda Sarsour, a Women's March co-organizer, said in a statement, referring to black women's overwhelming support in helping Jones defeat Republican Roy Moore. "In addition to being willing to follow and support Black women, we all must commit to fighting the systemic voter suppression laws that inhibit so many of our communities from voting. This campaign will mobilize a new group of activists to create accessible power to our voting polls."
Women's March organizers are framing the event as just the beginning of a "national voter registration tour" to target swing states, register first-time voters and get more progressive female candidates elected to office.
Since Trump's election, a record number of women have signed up to run for political office at every level, and many of them are already finding that it's well within their power to even win seats that were thought to be unwinnable. In Virginia, progressive women unseated a total of 11 Republican male incumbents in the House of Delegates. One of these was Danica Roem, the first openly transgender woman to ever be elected to a state legislature.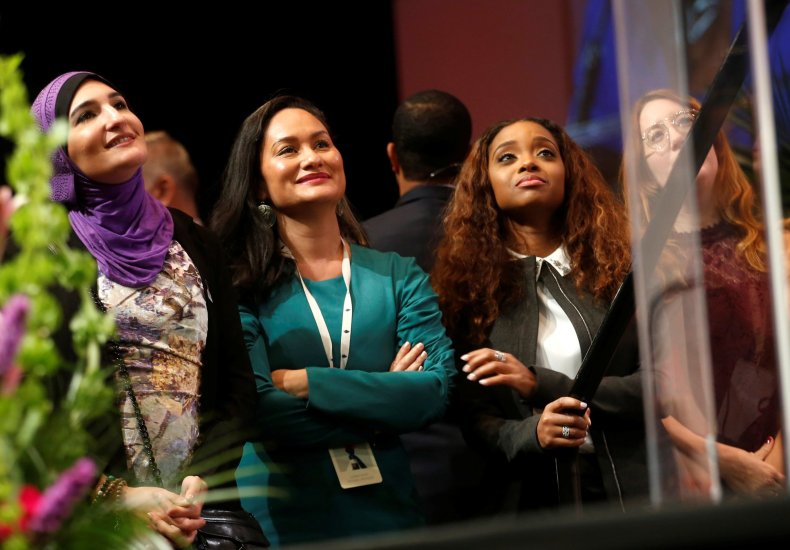 So why Las Vegas?
Women's March organizers say the state of Nevada is a kind of microcosm for the issues affecting the country as a whole: In October, Las Vegas was the site of America's deadliest mass shooting to date. This week, Representative Ruben Kihuen (D-Nev.) was accused of groping a female lobbyist and sending her shirtless photos—just the latest in a string of congressmen who are facing allegations of sexual misconduct. And Nevada is among the states that could see congressional seats flip from red to blue in 2018.
But organizers are looking far past 2018, hoping to light a fire under voters that will alter electoral politics for years to come.
"Women's March has created a powerful movement that has ignited thousands of activists and new leaders," Tamika D. Mallory, co-president of Women's March, said in a statement. "In 2018, we must turn our work into action ahead of the midterms. This new initiative will address voter registration and voter suppression head on. We marched for justice in DC, we created our plan in Detroit and now we're bringing the power of the polls to Nevada."