Women's Tennis Tournaments in China, Hong Kong Suspended Amid Peng Shuai Controversy
The Women's Tennis Association (WTA) has suspended all tournaments in China and Hong Kong in the wake of the controversy surrounding Chinese tennis player Peng Shuai.
"In good conscience, I don't see how I can ask our athletes to compete there when Peng Shuai is not allowed to communicate freely and has seemingly been pressured to contradict her allegation of sexual assault," WTA Chairman and CEO Steve Simon said in a Wednesday statement. "Given the current state of affairs, I am also greatly concerned about the risks that all of our players and staff could face if we were to hold events in China in 2022."
"As a result, and with the full support of the WTA Board of Directors, I am announcing the immediate suspension of all WTA tournaments in China, including Hong Kong," Simon said.
He added that the WTA will continue to do everything possible to protect its players and urge world leaders to speak out in demanding justice for Peng.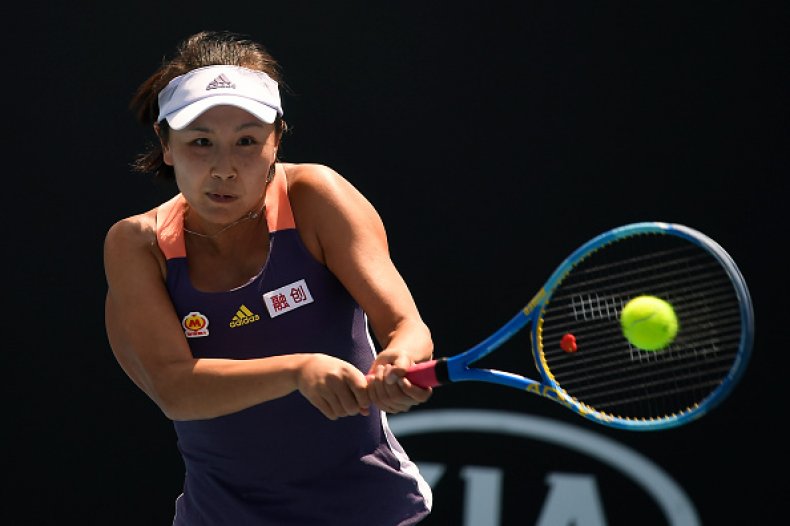 "I very much regret it has come to this point," Simon said. "The tennis communities in China and Hong Kong are full of great people with whom we have worked for many years. They should be proud of their achievements, hospitality and success."
"However, unless China takes the steps we have asked for, we cannot put our players and staff at risk by holding events in China," he continued. "China's leaders have left the WTA with no choice. I remain hopeful that our pleas will be heard and the Chinese authorities will take steps to legitimately address this issue."
Peng, a three-time Olympian and winner of doubles championships at Wimbledon and the French Open, has disappeared from public life since she alleged on her social media accounts that she was sexually assaulted by China's former Vice Premier Zhang Gaoli.
Concerns surrounding Peng's safety and well-being surfaced after Chinese censors quickly scrubbed her claims from the Internet and the tennis star vanished from the public eye.
Last month, Peng reemerged in a series of appearances with Chinese officials, and she had a video call with International Olympic Committee President Thomas Bach.
Simon said that while the public knows Peng's whereabouts, he has "serious doubts that she is free, safe and not subject to censorship, coercion and intimidation."
The WTA joins other international officials in taking a hard line against China over the controversy.
On Tuesday, the European Union demanded China release "verifiable proof" that the tennis star is safe and insisted a thorough and transparent investigation of Peng's allegations be conducted.
However, despite growing calls on China, the IOC has continued to confirm China's claims that Peng is "safe and well, living at her home in Beijing."
Beijing is expected to host the 2022 Winter Olympics next February.
In the video released by China's state-owned broadcaster, Peng said she was not missing or unsafe and recanted her allegations against Zhang.