'Wonder Woman 1984' Reviews Are in, and Here's What Critics Think of the 'Bonkers' Sequel
The reviews for Wonder Woman 1984 have arrived, and folks are pretty split. The sequel to Patty Jenkins' hit 2017 movie starring Gal Gadot and Chris Pine has received a mixed response, with critics noting the appeal of its action and escapism, but also the drawbacks of its overstuffed narrative.
As per IMDb, Wonder Woman 1984 takes place in the 1980s, where "Wonder Woman's next big screen adventure finds her facing two all-new foes: Max Lord and The Cheetah." Kristen Wiig and Pedro Pascal join the cast this time around, as Cheetah and Maxwell Lord, respectively.
David Rooney of The Hollywood Reporter writes: "Where the 2017 film invoked the gods, the over-complicated, two-and-a-half-hour sequel — written by Jenkins, former DC Comics president and CCO Geoff Johns and Dave Callaham — invokes... The Art of the Deal?"
Pedro Pascal's sleazy character Maxwell Lord could be the reason this critic is likening the sequel to Donald Trump's 1987 memoir/business-advice book. Rooney adds, "Pascal is always a magnetic actor, but the overt Trumpiness, especially this late in the game, is just too on-the-nose to be amusing." He also says that Wiig's Cheetah "in many ways is a less interesting Catwoman."
Overall, Rooney seems to feel that the villains didn't reach their full potential in WW84. "As talented as both Pascal and Wiig are, neither actor is given the scope to have much fun with their characters, and the climax in which good inevitably triumphs over evil and the myth of being able to have it all makes way for the value of truth, seems, well, anticlimactic."
Entertainment Weekly praised the film, however, as the "massive movie we've been waiting for."
"Who better to swoop in and remind us of the thrill and possibility of movies, to offer us hope right here on the precipice of a much newer New Year than most, than Wonder Woman herself?" Mary Sollisi ponders. "That may sound like an unfair demand of a film that was finished before 2020 began, intended for a traditional release in a traditional year. But if any movie is up for the task of taking on more, this would be the one." As effusive as that might sound, the outlet ultimately gave the film a "B" rating.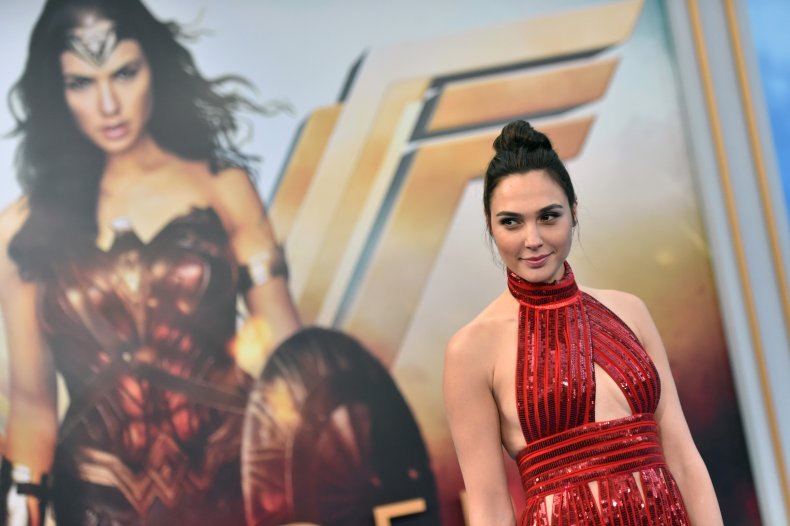 Variety says the sequel is a much-needed escape from the reality that is 2020. "Movies don't solve global health crises, but they can distract and inspire us, they can bring us together when we're apart and heal the divisions that define our times," Peter Debruge writes. "I suppose Wonder Woman 1984 can achieve some of those things, but mostly it reminds us how badly we could use a superhero right now — a fantasy turn-back-time and fix-the-situation savior — and in that sense, it's at once a fizzy pop-art distraction and a major downer."
That said, the film appears to fall apart in the back half, according to Debruge. "As the wishes stack up and the world falls into chaos, Wonder Woman 1984 loses its way, and while it's not bad enough to renounce the satisfaction of what came before, it's enough to shift our focus back to our own real-world predicament. What we need right now this movie can't solve, but just maybe, it will inspire someone who can."
IndieWire, meanwhile, called the sequel "bonkers" and excessive. "Wonder Woman 1984 is all about playing with magic and wishes and desires, only to see them lead to horrible ramifications, instant gratification, and the revelation that lying is never without consequence," Kate Erbland writes. "And yet it's also brimming with the same wonder and joy as the first film, the rare movie — of any stripe — that doesn't just want to believe in the goodness of people, but is willing to make them truly work for it. That's superheroic." IndieWire ended up giving the film a "B" rating.
Screen Daily summed up the film pretty succinctly, saying: "Wonder Woman learns how to fly like Superman, so that's a bonus for future iterations; unfortunately, though, WW84 itself never soars."
Despite these so-so reviews, will this writer still tune in next week to watch the two-and-a-half hour sequel? You bet. Wonder Woman 1984 premieres on Christmas Day in cinemas and on HBO Max.