Wonder Woman 1984 has had its release date delayed three times so far, but the film looks finally set to come out. Later this year in the U.S., the superhero sequel starring Gal Gadot will get a simultaneous release on the HBO Max streaming service as well as in selected theaters.
How to watch Wonder Woman 1984 online
After it was moved from its previous release dates of June 5, August 14 and October 2, Wonder Woman 2 is now seemingly locked in for Friday, December 25, when it will roll out in theatres that are open and on HBO Max.
Unlike Mulan, which came to Disney+ but at a premium additional price, the Wonder Woman sequel will be free to every subscriber of HBO Max.
This means that, essentially, new subscribers will be able to watch the movie for free. Currently, the streaming service offers a seven-day free trial, meaning that fans have a whole week to watch the movie for nothing. After that time, HBO Max costs $14.99 a month.
However, as Warner Bros. is likely taking a big financial hit releasing Wonder Woman 1984 onto its streaming service, there is a possibility they might remove their free trial to recoup some money, joining Netflix and Disney+ on the list of streamers with no free trials. However, no plans to do this have been announced yet.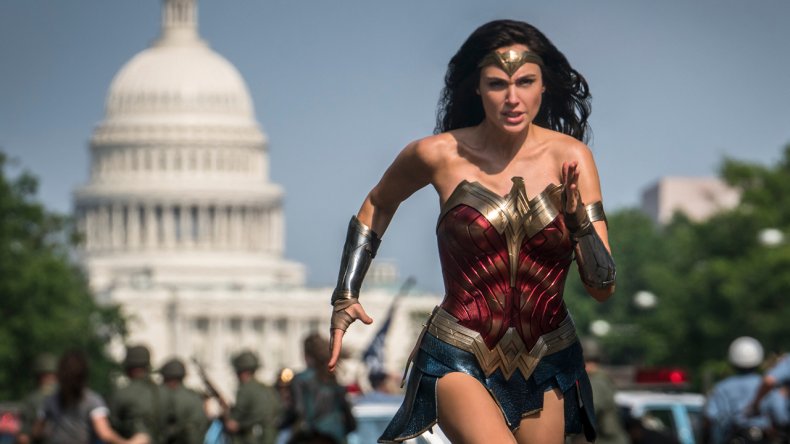 HBO Max is currently available on the follow devices:
Amazon Fire TV and tablets
Android TV, phones and tablets
Apple TV, iPhone, iPad and iPod Touch
Chromecast
Playstation 4
Samsung Smart TVs
XBox One / XBox Series S
Via the HBO Max website on PCs, Macs and Chromebooks
As HBO Max is a U.S.-only service, it is not known what this will mean for the release date of the movie in other countries.
Wonder Woman 1984 is not the only hotly anticipated 2020 movie coming to streaming services this Christmas. Also coming out on Christmas Day is Pixar's new movie Soul, available to watch for free for Disney+ subscribers.
The movie's new release plan was announced jointly by star Gal Gadot and director Patty Jenkins on Twitter. The former released a statement that read in part: "We've all waited a long time for this one to come. It wasn't an easy decision and we never thought we'd have to hold onto the release for such a long time. But Covid rocked all of our worlds."
Jenkins, meanwhile, added: "Watch it in theaters, where it is made safe to do so (check out the great work theaters have done to make it so!) And available in the safety of your home on HBO Max where it is not."
According to IMDb, the synopsis for the film reads: "Fast forward to the 1980s as Wonder Woman's next big screen adventure finds her facing two all-new foes: Max Lord [played by Pedro Pascal] and The Cheetah [Kristen Wiig]."
Wonder Woman 1984 is coming to theaters and HBO Max on Christmas Day.