Steve Trevor faced an off-screen death when his plane exploded in Wonder Woman, but it looks like Chris Pine is ready to rock in the sequel, now officially titled Wonder Woman 1984. The photo revealing Pine's role is authentic, shared from director Patty Jenkins' official Twitter account. See below: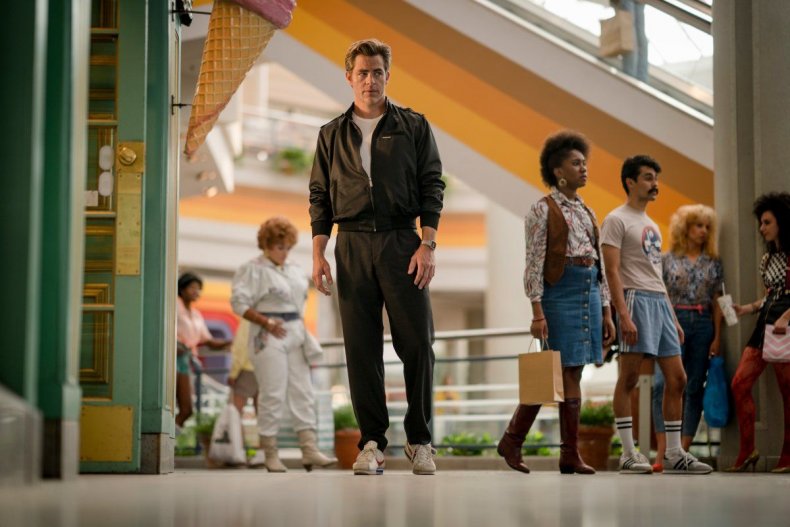 This raises some questions, because Diana (aka Wonder Woman) was clearly grieving a loss in Justice League. Of course, since both the first Wonder Woman movie and the sequel take place far before the events of Justice League, it's a possibility Trevor just isn't dead... yet. The original Wonder Woman took place during 1917, the second during the Cold War, and Justice League in present day. That's a 90-year span in all, with 60 years between the original film and the sequel alone.
Then again, the huge gap doesn't explain why Steve Trevor doesn't look at least a little bit older all these years later. Sure, his body could have been put on ice somehow, or preserved with mysticism or tech, but there's also a theory this man could be Steve Trevor's relative (son or grandson?), similiar to the 1970s Wonder Woman television series where Lyle Waggoner played both Steve Trevor and Steve Trevor Jr.
The second image, released by star Gal Gadot on Twitter, shows Diana standing in front of a wall of TV screens. The photo embraces the film's new title, and has quite a few 80s references. Larry Hagman's J.R. from Dallas, anyone? Elsewhere in this incredible still is an image from National Lampoon's Vacation, among others.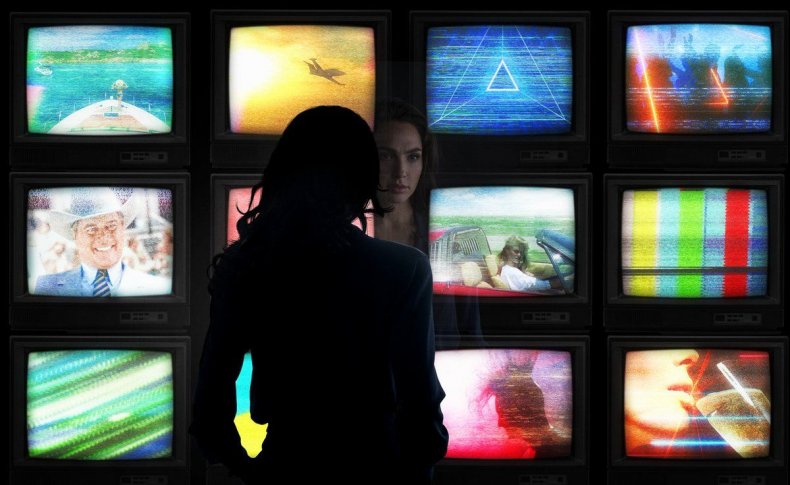 Wonder Woman 1984 is currently filming, for a November 2019 release. Former DC Entertainment President Geoff Johns, Dave Callaham (The Expendables) and Jenkins penned the script. Zack Snyder is listed a producer on the film. Any ideas what shenanigans Wonder Woman is up to in 1984? Let us know in the comments.