'Wonder Woman 3': Will There Be A Sequel to 'WW84'?
Wonder Woman 1984 may have only been released in theaters around the world (and on HBO Max in the U.S.), but fans are already wondering when they will get to see Gal Gadot play Diana again. The character will be back in the upcoming 'Snyder cut' of Justice League in 2021, but whether she will be back in Wonder Woman 3 is less certain.
Asked by Variety whether she would be back to close out the trilogy, Gadot said, "I don't know. We don't talk about it yet. We have no idea. You never know. I would love to do another one if the story is great and with Patty of course. But I don't know. We'll have to wait and see."
Of course, "I'd love to come back if the story is good" is pretty much the stock answer any actor gives when asked if their movie is getting a sequel, so this does not tell us much about whether we will get Wonder Woman 3.
What is interesting, however, is Gadot's hint that Jenkins would have to return as director for the threequel. The director has previously revealed that she has already come up with a story for another sequel.
She told the CinemaBlend podcast, for example, "I actually came up with a story, and Geoff Johns and I beat out an entire story for Wonder Woman 3 that we were super fired up about." However, she later added, "I'm sure that parts of it would come over to it. But I'm trying to say, 'Don't decide.' Don't fall in love with anything.'"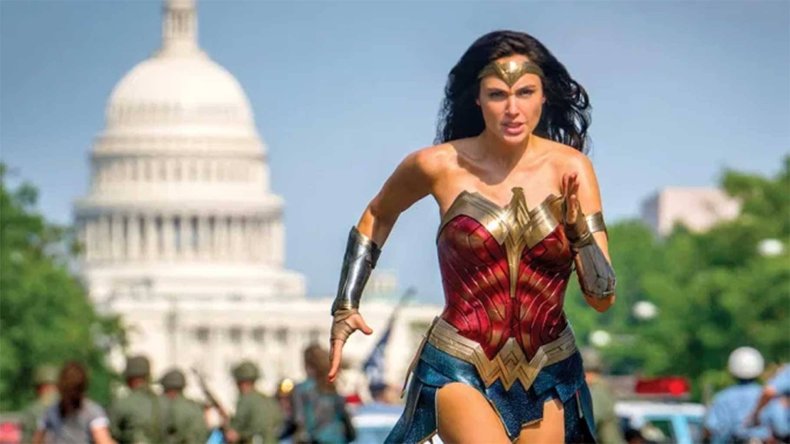 There are a number of reasons why Jenkins may be reticent to commit to another Wonder Woman. For one, she has been announced as the director of Star Wars: Rogue Squadron, one of the numerous pieces of Star Wars content announced at the recent Disney investors call and set for release in Christmas 2023. The scale of any Star Wars film means that Jenkins will be unable to start work on Wonder Woman 3 until after it is completed, meaning that another Wonder Woman movie would then be unlikely to come out before 2025. DC may want a sequel sooner than that, which would mean they would need a new director – which based on Gadot's comments could cause trouble with her.
This is not the only thing standing in the way of WW3. Wonder Woman 1984 has been part of the plan to release the next year of Warner Bros. movie straight onto HBO Max at the same time they come to cinemas – a move that directors have expressed their displeasure with.
In a New York Times interview, Jenkins hinted that if this model were to continue she would be unlikely to return for another film in the franchise. She said, "We'll see what happens. I really don't know. I know that I'd love to do the third one if the circumstances were right and there was still a theatrical model possible. I don't know that I would if there wasn't."
So far, the HBO Max streaming experiment is only set to last for one year, so this may not be a problem that affect Wonder Woman 3, but if this model proves successful for the streamer and Warner Bros., it could spell trouble for the future of the franchise.
The HBO Max arrangement also means that we will no less about the how much money Wonder Woman 1984 makes. The simultaneous streaming of the film is sure to affect its U.S. box office, meaning we will not truly know how much of a success the movie has been, meaning we may not know whether Warner Bros. will greenlit a sequel until they actually do it, with or without Patty Jenkins' involvement.
Wonder Woman 1984 is streaming now on HBO Max.