Wonder Woman Faces Ban in Lebanon For its Israeli Star Gal Gadot
Wonder Woman may be facing a new enemy in the near future. Lebanon is seeking to ban the film from showing in the country's cinemas as the lead actor, Gal Gadot, is an Israeli.
The country's Ministry of Economy and Trade said Monday that it had taken the "necessary measures" to ban the film because its heroine is played by an Israeli, the country's National News Agency reported.
But a security official told the Associated Press that the process to ban the film had yet to begin. The government must receive a recommendation from a ministerial committee, which has not arrived. It also reported that a premiere for the movie would take place Wednesday in the country's capital Beirut, and posters and billboards for the films had appeared in the coastal city.
A pro-boycott group, Campaign to Boycott Supporters of Israel-Lebanon, hailed the ministry's decision on its Facebook page, claiming it was justified as Gadot has served in the Israeli military and has voiced support for Israeli soldiers fighting Hamas in the Gaza strip, the Times of Israel reported.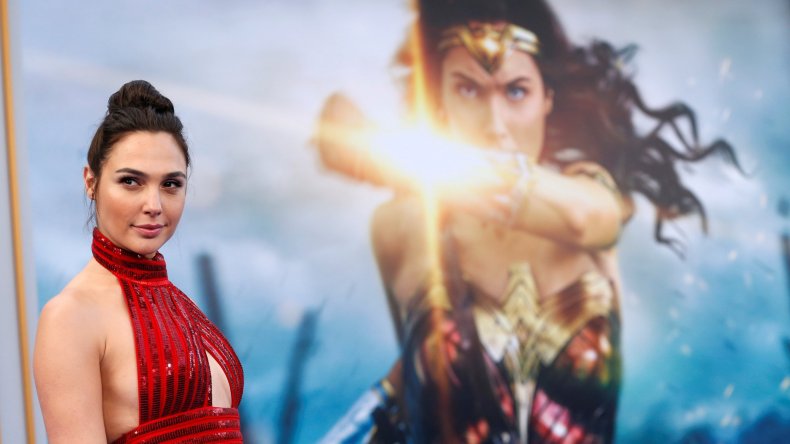 Israel has a policy of conscription and Gadot served two years in the military. She has previously posted support for the Israeli military's operation in the Gaza Strip in the summer of 2014, which aimed to stop Palestinian militant group Hamas firing rockets into Israeli territory and its extensive tunnel network. The campaign led to the deaths of more than 2,100 Palestinians, mostly civilians, according to Palestinian sources, and 72 Israelis, mostly soldiers, according to Israeli accounts.
Read more: Another war between Israel and Hezbollah is inevitable
In 2014, Gadot posted on Facebook: " I am sending my love and prayers to my fellow Israeli citizens. Especially to all the boys and girls who are risking their lives protecting my country against the horrific acts conducted by Hamas, who are hiding like cowards behind women and children...We shall overcome!"
She appeared in the Fast and Furious movies, played Wonder Woman in the 2016 film Batman v. Superman, and is a former Miss Israel. In 2013, she was the second-highest earning Israeli actor or model in Israel, behind Bar Refaeli.
Lebanon and Israel remain at war after a 2006 conflict which lasted a month and killed hundreds of Israeli soldiers and fighters for the Shiite militant group Hezbollah.
Tensions remain, with Hezbollah fighters having a presence on Israel's northern borders with both Lebanon and Syria, where the militant group is supporting the regime of President Bashar al-Assad in the six-year civil war. Israel has conducted airstrikes against Hezbollah commanders and fighters in Syria. Hezbollah, led by vehement enemy of Israel, Hassan Nasrallah, also serves as a political party in Lebanon.
Lebanon does not recognize Israel, it bans Israeli products, its citizens are not allowed to travel to Israel, and tourists are barred from entering Lebanon if their passport bears an Israeli stamp.
Despite Lebanon's moves to ban the film, made by Warner Bros., it will open across the Middle East in countries such as the United Arab Emirates, Kuwait and Qatar toward the end of the Islamic holy month of Ramadan in June.