Wonder Woman Halloween Costumes: How to Create the Perfect Gal Gadot Look for You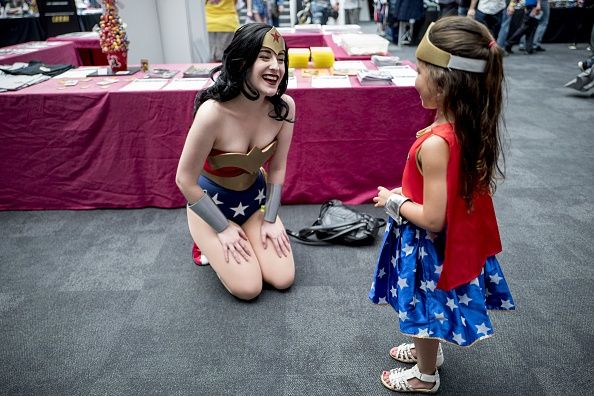 The most searched-for Halloween costume in 2017 is Wonder Woman, which means an army of Diana Prince look-alikes at your party. But which Diana Prince? The trick is to find the version that fits you.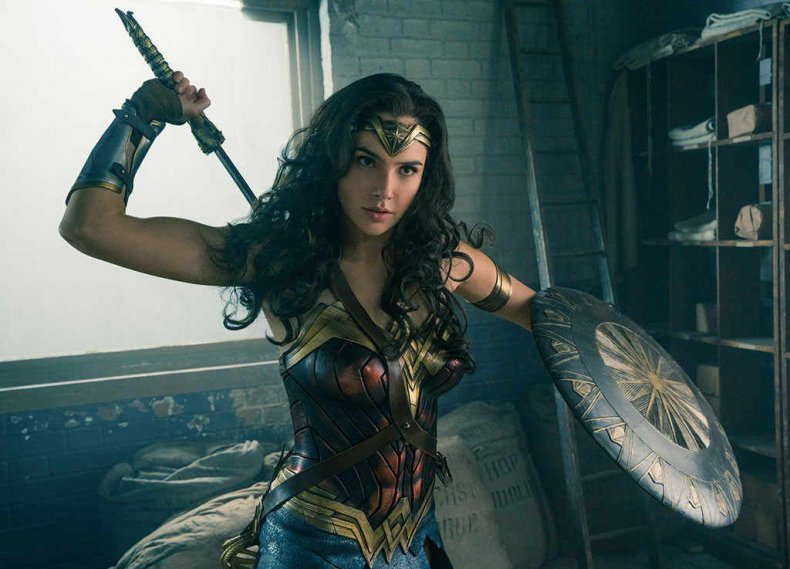 The contemporary Gal Gadot look: Fierce and ready for action
Diana spends a good chunk of the film Wonder Woman in disguise, finally revealing her iconic costume on the battlefield. The costume in Patty Jenkins's 2017 film was designed by Lindy Hemming, but an earlier version—which leaned more toward browns and blacks—appeared in 2016's Batman v Superman: Dawn of Justice. The latter was designed by Michael Wilkinson, whose take on Diana was heavily inspired by Greek and Roman battle armor. Hemming kept those motifs, but added more red. If you prefer Hemming's take, your best bet is an outfit marked "cosplay" (which means costumed role-playing) as opposed to "costume." But the elements are the same for either: Shiny gold details on a blue skirt and red metallic bustier, red knee-high boots with a stripe down the center, a sharp-looking tiara and the Bracelets of Submission.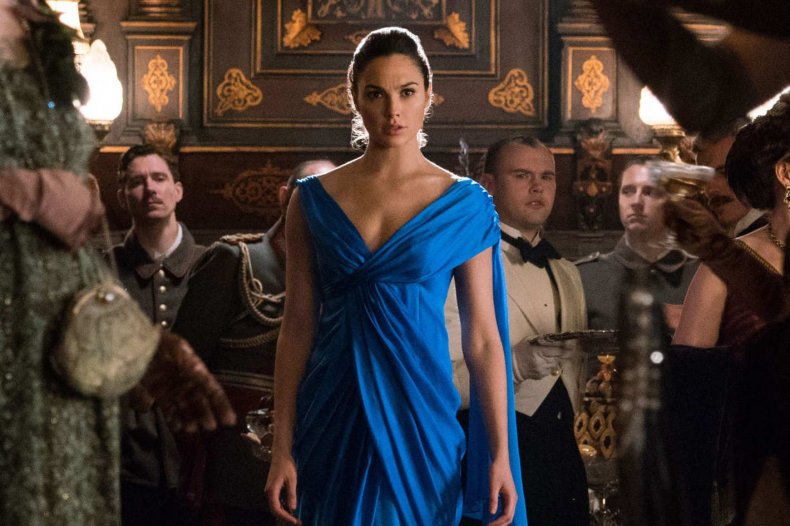 The old sword in the dress trick: Seductive, with a twist
Jenkins worked with Hemming to create the Roman-style dress Diana wears to infiltrate a Nazi gathering. Easy enough: Find a bright blue gown (hit the thrift store), cinch it up around your bodice and stick a sword down your back. In Wonder Woman, Gadot rips off the dress while escaping the Nazis on a horse, revealing her Wonder Woman costume beneath. Bonus points for pulling off that badass move at your party.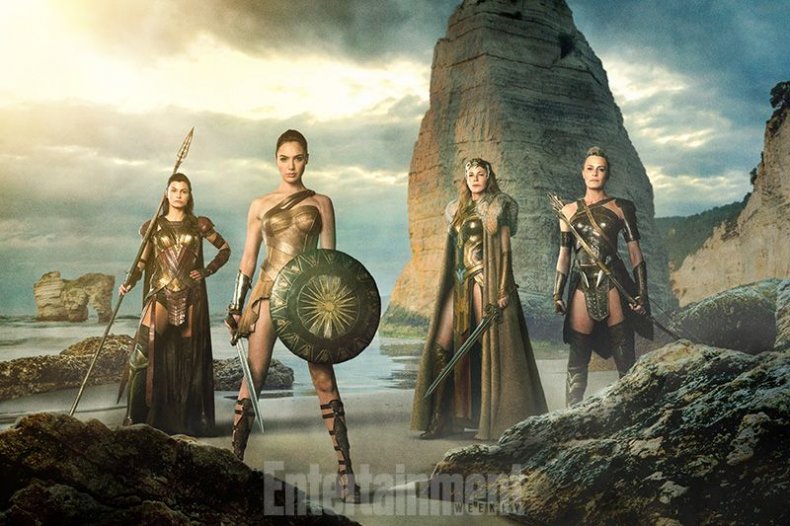 Themyscira training uniform: Strength in numbers
If you and your friends travel in a pack, this is the one for you. In addition to Wonder Woman, there's her mother, Queen Hippolyta (all you need is a cloak), and Antiope (a fan favorite, played by Robin Wright in the Jenkins film), leader of the Amazons of Bana-Mighdall and Hippolytta's sister. This works for Halloween 2018, too, since Amazons appear later this year in Justice League.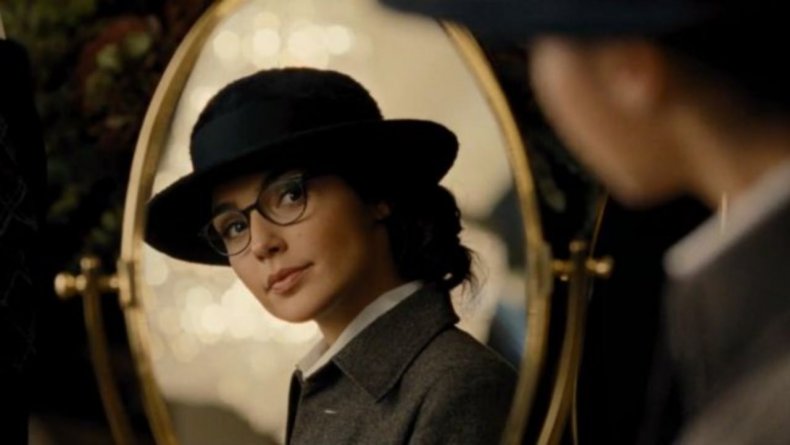 The London disguise: Don't judge a book by its cover
Perfect if you only have Wonder Woman's shield and sword on hand (weird, but no judgment). Just add a man's coat, belt it, and throw on a smart black hat and glasses. As Etta Candy points out in the film, putting glasses on the most beautiful woman you've ever seen doesn't do anything to hide her beauty.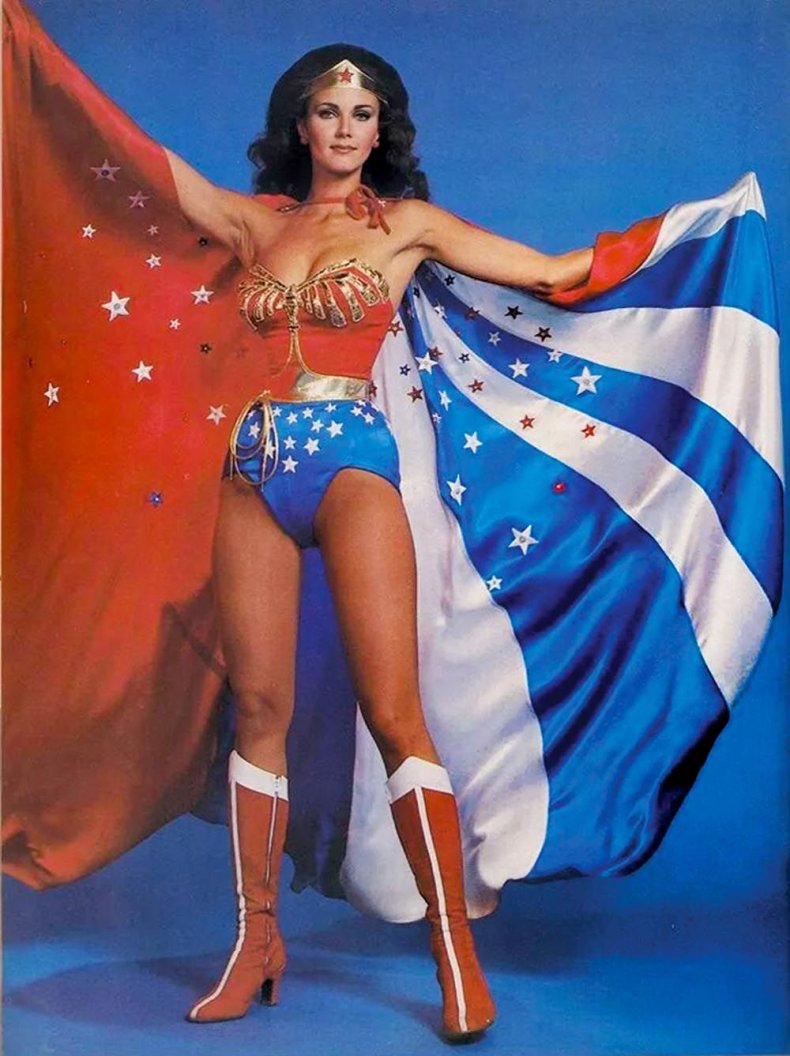 1970s Wonder Woman: Superstar attitude
Lynda Carter's run lasted just four years (1975 to 1979), but her reign as most iconic Wonder Woman lasted until Gadot in 2016. This version of the outfit is about RuPaul camp, not realism. You'll need a wig, a lot of body on top, and a high-waisted, all-shiny-fabric version of Wonder Woman's outfit (heavy on the stitching, lighter on the leather detailing). Nude pantyhose is a must, as is a bikini wax (that outfit was cut high). If you really want to stand out, drape yourself in a flag, then work it, girl.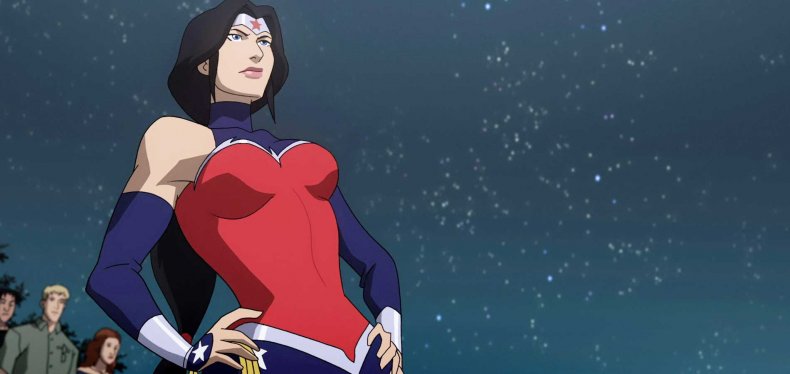 Justice League Dark: Butch, not femme
Comic book nerds know that DC releases adult animated features in order to experiment with ideas for future live-action films. Justice League Dark was one of those, and the film featured a super serious Diana wearing a cold shoulder blue turtleneck underneath her red bustier. Note the blue, NBA-style sleeves; we like to think the basketball players sporting this trend got their inspiration here.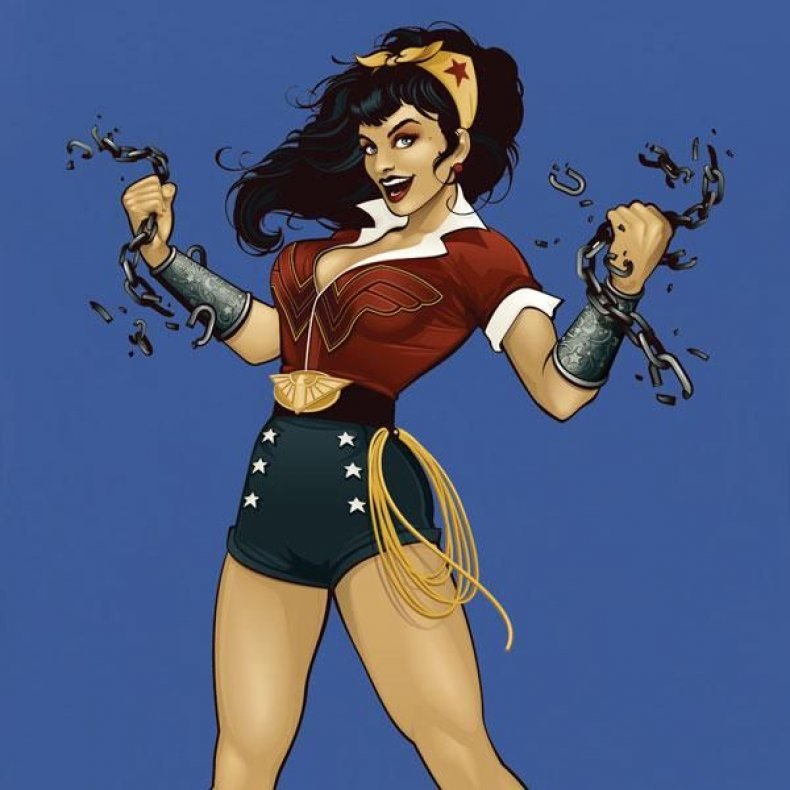 1940s Pin-Up Wonder Woman: Vintage sex appeal
The DC Bombshells series, surprisingly, are based on a line of popular pin-up figurines that have been sold for years. The series could have been a hollow marketing ploy, but DC smartly handed them off to Marguerite Bennett, who created an alternate universe where DC's superheroines and supervillainesses are fighting in World War II.
Wonder Woman, as she appears in the Bombshells universe, wears high-waisted navy shorts, a black belt with gold World War II insignia, and a Betty Grable-style fitted red cardigan over a white collared shirt (all things you can wear again, when you aren't drinking pumpkin martinis). Top it off with '40s-style makeup.
Note: DC Bombshells offer lots more inspiration: Check out the full lineup here.