'The Wonder Years' Reboot Director Fred Savage Fired for Alleged Misconduct
Fred Savage won't be overseeing the reboot of The Wonder Years after Disney fired the actor and director over allegations of misconduct.
Savage was fired as executive producer and director of the series following an investigation into complaints of his behavior, Deadline reported Friday. While few details surrounding Savage's dismissal are available, he is among the growing list of celebrities facing scrutiny amid a reckoning over workplace harassment in film and television production.
"Recently, we were made aware of allegations of inappropriate conduct by Fred Savage, and as is policy, an investigation was launched," a spokesman for 20th Television, a subsidiary of Disney, told Deadline in a statement. "Upon its completion, the decision was made to terminate his employment as an executive producer and director of The Wonder Years."
Savage is widely known for playing Kevin Arnold in the original iteration of The Wonder Years, a coming-of-age comedy that aired between 1988 and 1993. The series centered on Arnold's life growing up with his family in the 1960s and 1970s and notably featured nostalgic narrations from an older version of the character.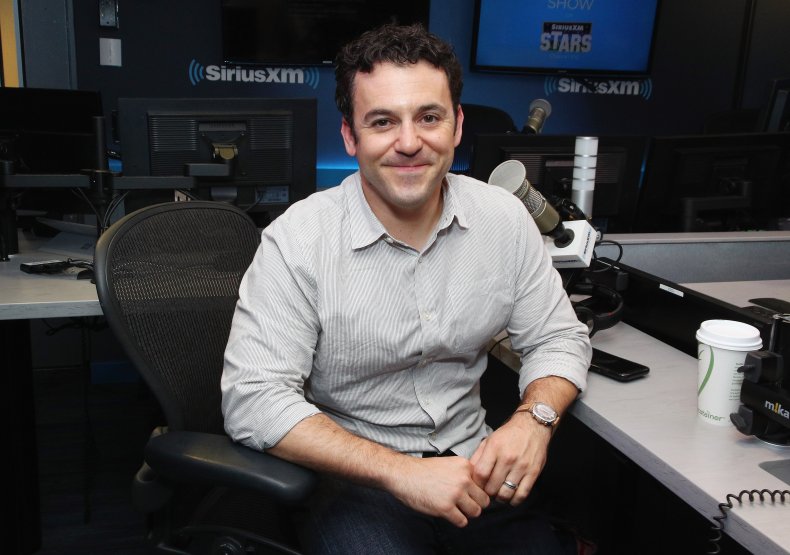 The original star of the show returned for the reboot that focused on 12-year-old Dean Williams and his Black middle-class family in Montgomery, Alabama. Don Cheadle provided the narration of an older Dean Williams. The reboot premiered on ABC in September 2021.
Savage and Twentieth-Century Fox were sued in 2018 over accusations the actor harassed a female crew member on the set of The Grinder.
The unnamed crew member accused Savage of creating an uncomfortable work environment by striking her after brushing dandruff off his clothing. The crew member also alleged Savage spoke angrily to her in front of others, among other accusations.
Savage denied the allegations.
"I have been working in the entertainment industry my whole life and have always endeavored to treat everyone on any set I work on respectfully and professionally," Savage said in a statement obtained by Newsweek. "While none of the accusations being leveled at me are true, I wholeheartedly support all people who feel they are being mistreated come forward and speak to human resources and those in charge."
Monique Long, a costume designer, accused Savage and Jason Hervey, who played his brother on The Wonder Years, of harassing her on set and filed a lawsuit against the two as the series ended, according to Vanity Fair.
Newsweek reached out to Disney and a representative of Savage for comment.