Wondering What the DEA Did with Eight Tons of Drugs Collected on Its National 'Takeback' Day?
Earlier this week, the Drug Enforcement Administration made quick work of destroying more than 16,000 pounds of drugs collected on its National Prescription Drug Take Back Day, according to reporting by NJTV News.
On Tuesday morning, DEA agents oversaw the pills slowly mix with heaps and garbage and roll their way into a combustion chamber at a Covanta Essex, a waste-to-energy facility in Newark, New Jersey. While investigators watched from the room above, the chamber burned the drugs at multiple thousands of degrees Fahrenheit.
In its 18th national "takeback" event, the DEA "continues to remove ever-higher amounts of opioids and other medications from the nation's homes," according to a press release. Whether the move puts a dent in overdoses has yet to be seen, but people have donated nearly 12 million pounds of vaping devices, patches, and opioids in various forms to date without fear of prosecution—or clogging drains.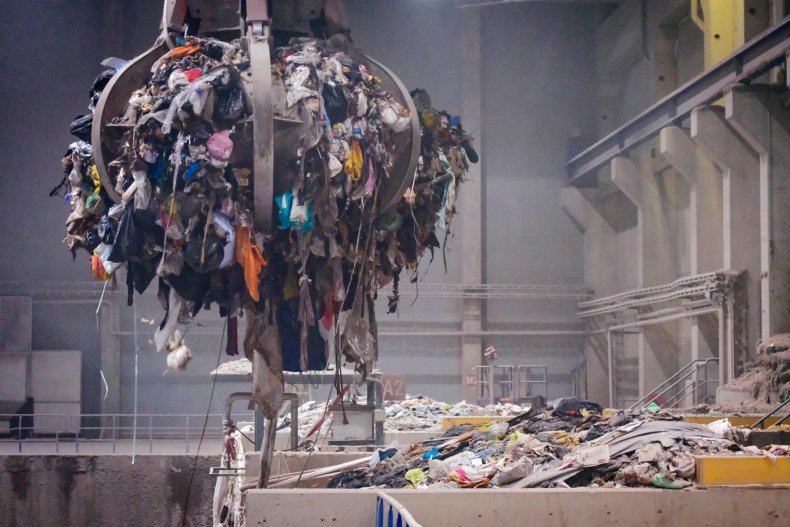 Sending the drugs to combustion chambers, as opposed to landfills, helps the New Jersey combustion facility provide energy for about 50,000 homes in 22 nearby municipalities, according to Covanta. It also lends a hand to wastewater treatment facilities that can't process the drugs when flushed down the drain.
"So years ago, people were told if you have medications in your home, flush them down the drain, and we found wastewater treatment facilities can't really get those pharmaceuticals and medications out of the water properly," James Regan, spokesperson for Covanta, told NJTV. "So by bringing it here instead, we're able to destroy that material and keep it out of the wastewater."
Some say the takeback is too little too late. Recent studies demonstrate that people are turning to fentanyl and heroin because of policies pushed by recent administrations that limit the supply of opioid pills.
Efforts by the DEA tend to ignore this cause-and-effect relationship between controlling one substance at the expense of sending folks toward another, according to Jeremiah Goulka, senior fellow at the Health in Justice Action Lab at Northeastern University Law School.
"The supply-side focus that has been the hallmark of the DEA's approach as long as it's existed has never worked," Goulka said in an interview with Newsweek. "We're doing the same dumb things."
At the same time, more than 10,000 children younger than 18 end up in emergency rooms every year for self-administering—and accidentally overdosing—on over-the-counter medicines, according to Scholastic. Meanwhile, only 54 percent of younger teens know the pills they grab from medicine cabinets can be dangerous.
While prescription drug misuse in the U.S. continues to be high, according to the DEA, the majority of users say they get their drugs from friends and family for free.
"Raising awareness about the dangers of prescription drug abuse is the first step in prevention," DEA Los Angeles Special Agent in Charge William Bodner said in a statement.