Monsta X's Wonho Leaves K-Pop Boy Band, Issues an Apology to Fans
Monsta X is no longer a seven-member boy band. Management company Starship Entertainment announced Monsta X singer and songwriter Wonho Shin Ho-seok would no longer perform as a member of the K-pop group.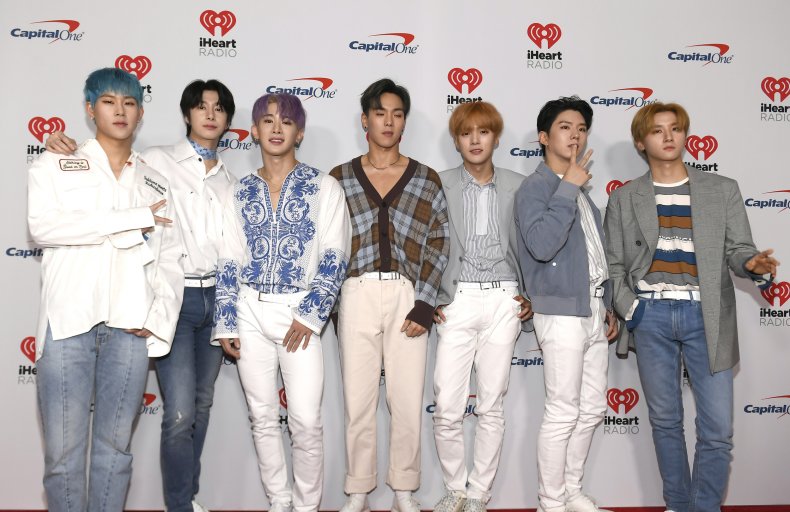 "After a long discussion with Monsta X's member Wonho, we have agreed that it's best to part ways amicably at this point," Starship Entertainment wrote in a Korean and English statement shared on Twitter on Friday.
The company noted recent allegations made against Wonho played a part in his decision to part ways with the group, which now includes Jooheon, Hyungwon, Shownu, Minhyuk, Kihyun and I.M. "We greatly respect Wonho's decision who wants to make sure the recent chain of events doesn't distract from all the exciting things that are happening for Monsta X now and what lies ahead in the future."
A series of accusations regarding his behavior before he joined Monsta X surfaced on social media on Tuesday, including claims Wonho borrowed money from Jung Da Eun, his former castmate on the Korean comedy show Ulzzang Shidae. Starship Entertainment denied the accusations on Wonho's behalf and said in a statement to Korea's News 1 on Wednesday it would take legal action regarding the "malicious and distorted claims" against Wonho and the group.
Following his exit from the group, Wonho addressed the rumors in a handwritten message shared on Korean pop culture news site Soompi on Thursday. He first apologized to fans for his failure to "keep the promise that I would only provide good memories to our fans and for causing them pain."
"Furthermore, I apologize for causing concern to many people due to my personal issues," Wonho wrote. "I have received undeserving blessings and love while promoting as a MONSTA X member. I sincerely thank you for making precious memories for me."
He continued: "There was a time when I was immature and have made big and small mistakes, but after becoming a trainee and making my debut, I stayed on track and worked hard to avoid being ashamed of myself."
Wonho also urged fans to continue to support Monsta X despite his past personal scandals. "I am apologetic for causing harm to the members due to the unfortunate issues related to me. More than anything, I am sorry for disappointing my fans who believed in me. I have reached this decision after seeing many people having a hard time because of me," he wrote.
"The members have nothing to do with me," he continued. "I carefully ask that you at least give support and encouragement to the members. They are people who are too good to stop and get hurt like this because of someone like me."
Monsta X released their first single "Trespass" in 2015. The group signed with Epic Records in May and released their latest album Follow: Find You and the accompanying single "Follow You" on Monday.