Woodfield Mall Driver Is Mentally Ill, Lost His Insurance and Couldn't Afford Meds, Family Says
Javier Garcia, who drove an SUV through the Woodfield Mall in Woodfield, Illinois on September 20 and has been charged with felony counts of terrorism, was diagnosed with paranoid schizophrenia three years ago and also has bipolar disorder, according to his sister and as reported by the Associated Press and WGN.
Garcia, 22, smashed a black SUV through the mall's Sears entrance and then continued to drive it through the mall's first floor. In footage captured and posted on Twitter, panicked citizens could be seen running for safety as the car made its progression over the floor and toward a first-floor exit. Garcia was detained by mall patrons and then arrested on-scene. Three mallgoers were treated for "non life-threatening medical issues,' at local hospitals and four others were treated at the scene, according to the Chicago Tribune.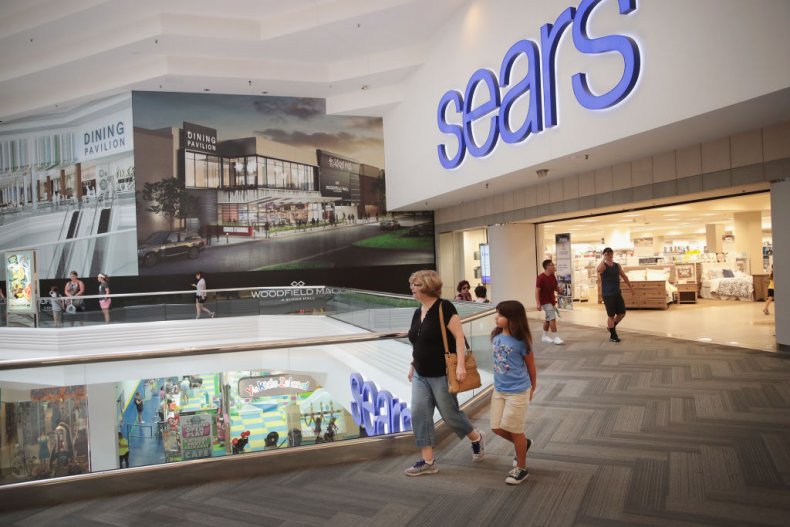 Garcia was transferred to Amita Health Behavioral Medicine Institute for treatment after his arrest, according to the Chicago Tribune.
Get your unlimited Newsweek trial >
Garcia's sister also says that labeling her brother a 'terrorist' isn't fair because none of his motives were politically aligned.
"I don't believe my brother is a terrorist, nor was that terrorism," Naomi Garcia told WGN. "I don't think my brother belongs in jail. He needs a place he can get his medications and treatment he needs."
"If he did that, it's not because he wanted to do it, but because of his mental illness," said Adan Garcia, Javier Garcia's father, to WGN via translation by Naomi Garcia.
Get your unlimited Newsweek trial >
She also explains that her brother took medication to control the voices he would hear in his head—and it seemed to be helping, as he had a job and had gone back to school.
But when Garcia lost his insurance, the medication that helped him became too expensive to afford. His doctor switched him to a different medication, and Garcia soon had voluntarily checked himself into a mental health clinic, from which he had been released a day before the mall incident.
Before this incident, Garcia had no criminal record. In addition to the terrorism charge, Garcia also faces charges of felony criminal damage to property of more than $100,000.
Schaumburg police explained to WGN that Illinois law requires any person who causes more than $100,000 in damages to more than one business be charged with terrorism. They and the FBI also confirm that Garcia has no connection to any terrorist organizations. They also believe he intentionally crashed into the mall, citing 124 searches for it on his phone from September 19-20.
Garcia is currently being held without bond, and is due to return to court on October 18.
Damage estimates to the Woodfield Mall were estimated to be $110,000 according to the Chicago Tribune.
Woodfield Mall Driver Is Mentally Ill, Lost His Insurance and Couldn't Afford Meds, Family Says | News