Woodstock 99: What Happened to Michael Lang?
If you thought Billy McFarland's Fyre Festival was bad, just wait until you hear what happened at Woodstock 1999.
Across three episodes the Netflix documentary series Trainwreck: Woodstock '99 explores the chaos that ensued at Woodstock '99 over the weekend of July 23 to July 25.
Held at the former Griffiss Air Base in Rome, New York, the three-day festival saw bands such as Limp Bizkit and Rage Against the Machine grace the main stage while amid the crowd, things were getting seriously out of hand over a whole host of problems.
The festival was plagued by poor organization, high prices, no easy access to water, a heat wave, poor sanitation, trench mouth, violence, sexual assault, and an increasingly angry crowd that spilled over into a literal fiery riot on the final day of the festival.
Woodstock '99 was a far cry from the history-making 1969 festival, organized by a then 24-year-old Michael Lang who was also involved in Woodstock '94 and Woodstock '99.
Newsweek has everything you need to know about Michael Lang and what happened to him.
Who is Michael Lang?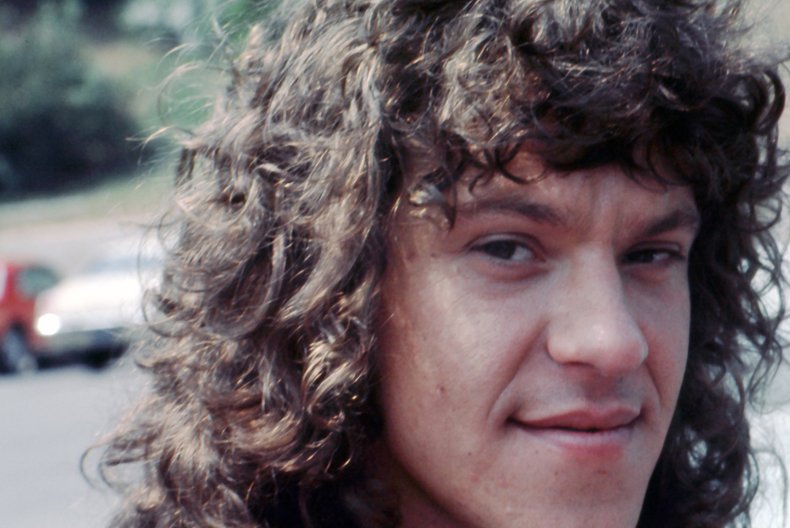 Michael Scott Lang was an American concert promoter, producer, and manager who co-created and organized the first Woodstock Music & Art Fair in 1969.
Born in Brooklyn in 1944, Lang studied at New York University before dropping out and moving to Florida.
There, he got involved in promoting concerts and in 1968, alongside Marshall Brevetz, organized the 1968 Pop & Underground Festival which featured acts such as Jimi Hendrix, Arthur Brown and Frank Zappa.
Lang returned to New York where he met musician, record producer, and music executive, Arthur Kornfeld. Together, they came up with the idea to celebrate the social movement and countercultures of the 1960s in a festival setting.
Together, with partners John P. Roberts and Joel Rosenman, Lang created Woodstock in 1969, which was held on Max Yasgur's farm in Bethel, New York, from August 15 to August 18, 1969.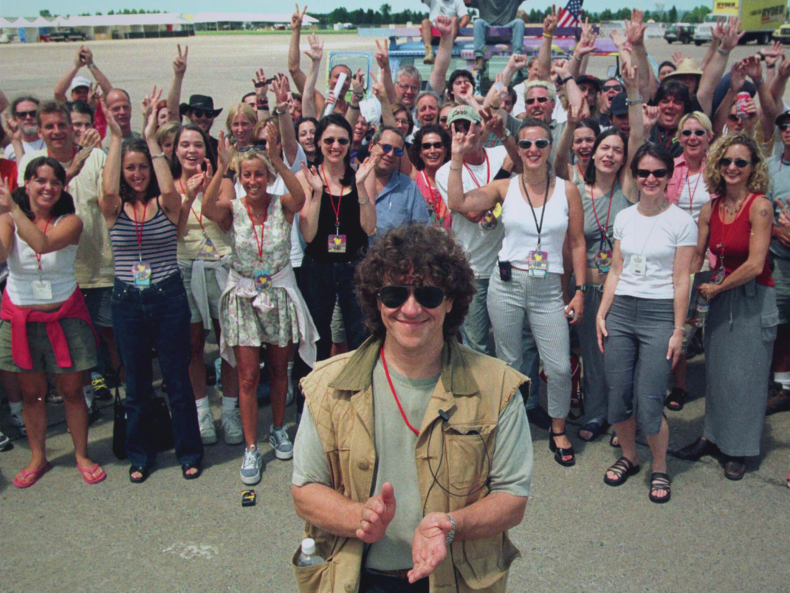 Organized during the height of the Vietnam War, Woodstock was billed as three days of peace, love, and music. Over 400,000 descended on Bethel, New York, to see the likes of Jimi Hendrix, The Who, Joan Baez and more.
Lang would go on to revive the iconic festival in 1994 and 1999, but both events did not arguably live up to 69's legacy.
He also announced the official Woodstock 50 festival, which was planned to take place in August 2019 with acts such as Jay Z, Miley Cyrus, the Killers and Chance the Rapper on the bill. However, the event was ultimately canceled.
Away from Woodstock, in the early 1970s, Lang owned Just Sunshine Records which produced and released albums belonging to Karen Dalton, Betty Davis, and Mississippi Fred McDowell. He also managed huge international artists such as Joe Cocker, Tarkan, and Rickie Lee Jones.
What Happened to Michael Lang?
Lang died on January 8, 2022, from Non-Hodgkin's lymphoma at the Memorial Sloan Kettering Cancer Center in New York City. He was 77 years old.
Lang does feature in Netflix's Trainwreck: Woodstock '99, where he reflects on Woodstock as a whole and the build-up to the 1999 festival. The interview took place three months before he died.
His death was announced by his close family friend and representative, Michael Pagnotta. Writing on Twitter, Pagnotta said: "We are very sad to hear that legendary Woodstock icon and long-time family friend Michael Lang has passed at 77 after a brief illness. Rest In Peace."
Lang is survived by his wife, Tamara Pajic, and his two sons, three daughters, a grandson, and his sister.
In his late life, Lang went on to become a music and film producer as well as a music manager, sculptor, and a critically acclaimed author with his book, The Road to Woodstock.
He set up the Michael Lang organization covering live events, film production, and artist management. The organization has worked with artists such as Outkast, Prince, Missy Elliot, Snoop Dogg, Madonna, Shakira, Bruce Springsteen, Alicia Keys, Red Hot Chili Peppers, Avril Lavigne.
Reflecting on founding Woodstock, Lang wrote in his best-selling memoir, The Road to Woodstock, written with the music journalist Holly George-Warren: "From the beginning, I believed that if we did our job right and from the heart, prepared the ground and set the right tone, people would reveal their higher selves and create something amazing."
Trainwreck: Woodstock '99 is streaming on Netflix now.