Woodstock in Photos: Three Days of Peace and Music That Defined a Generation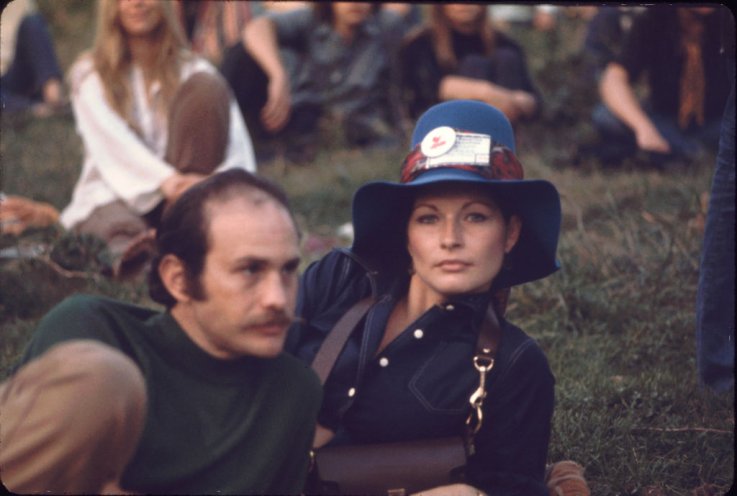 Woodstock epitomized the Summer of Love: The iconic music festival, which took place from August 15 to 18, 1969 on a 600-acre farm in Bethel, New York, was billed as "An Aquarian Exposition." More than 30 acts took the stage that weekend, including Janis Joplin, Jimi Hendrix, Jefferson Airplane, The Grateful Dead, Joe Cocker, Sha Na Na, the Who and Crosby, Stills, Nash and Young.
A pivotal moment in music and youth culture, Woodstock was the subject of the eponymous Oscar-winning 1970 documentary, as well as Joni Mitchell's hit song "Woodstock." (Mitchell actually didn't go to Woodstock, having been convinced by her manager to appear on The Dick Cavett Show instead.)
There is plenty of lore about Woodstock, especially about the performers: Psychedelic rockers Sweetwater were slated to be the opening act, but when the group got stuck in traffic, Richie Havens was tapped to perform first. (Sweetwater was eventually helicoptered in and performed second.)
Creedence Clearwater Revival was the first act to sign on to the event, for $10,000 (about $70,000 today). The band's involvement led to other big-name groups quickly jumping on board, but CCR didn't go on until 3am Saturday morning.
Pop singer Melanie only performed because members of the Incredible String Band refused to perform during a rainstorm. Her 1970 hit "Lay Down (Candles in the Rain)" recalls that experience.)
The members of Iron Butterfly were stuck at LaGuardia Airport and never made it, while the Jeff Beck Group (featuring Jeff Beck, Rod Stewart, Ronnie Wood) disbanded just weeks before the festival.
Folk singer Joan Baez was six months pregnant with her son Gabriel when she took the stage.
An estimated 400,000 people trekked out to Max Yasgur's dairy farm for the festival, twice what promoters expected—and eight times the number they told Bethel authorities. Bathroom facilities were overwhelmed and food ran out rather quickly—even with prices jacked up to $1 for a hot dog (compared to the usual 25 cents). Two concession stands were burned down before residents of Sullivan County stepped in and donated fruit, water, canned goods and thousands of sandwiches.
Fifty years on, Woodstock is both history and myth. The idea of 400,000 people just "showing up" in a field in upstate New York seems unfathomable. Indeed, attempts at a 50th anniversary festival in August have been plagued with difficulties. But Woodstock 1969's relevance today can't be ignored—a colossal expression of peace, love and music at a time of social unrest, experimentation and global conflict.