Takes One to Know One? Woody Allen is 'Sad' For Harvey Weinstein After Multiple Sex Abuse Allegations Hit Movie Mogul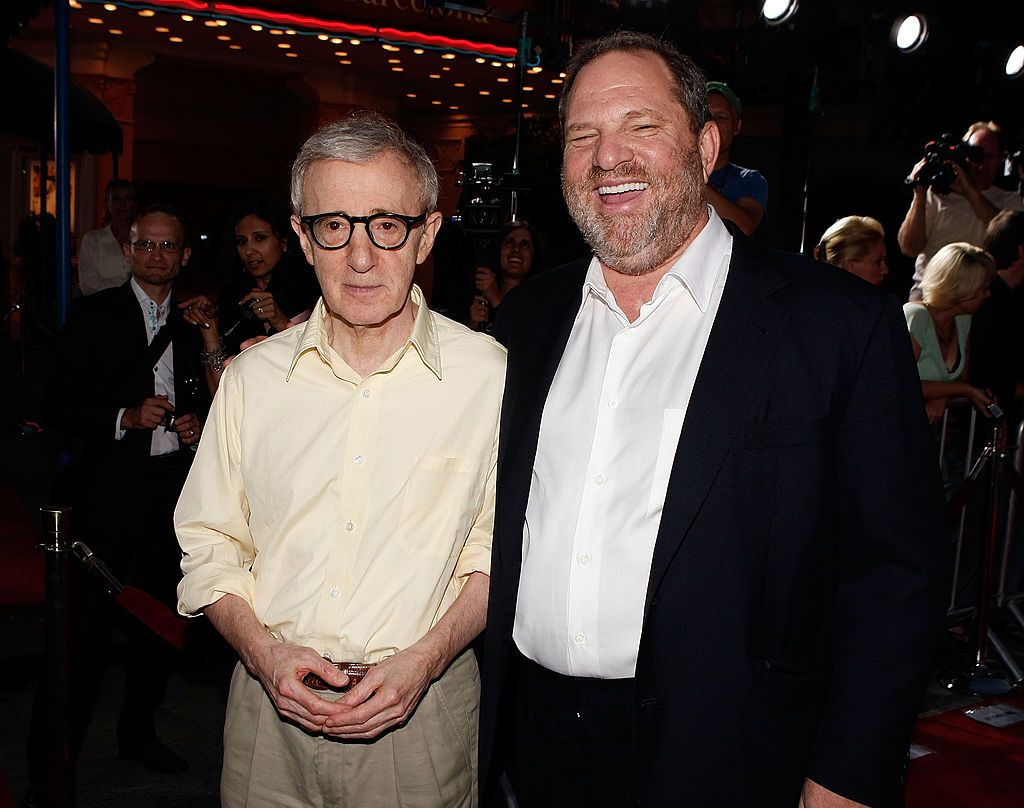 Woody Allen has said he is "sad" for Harvey Weinstein, as the Hollywood movie mogul faces multiple accusations of sexual assault.
The actor and director told the BBC he had heard rumors about Weinstein, but not these "horror stories."
"The whole Harvey Weinstein thing is very sad for everybody involved," he said.
"[It's] tragic for the poor women that were involved, sad for Harvey that his life is so messed up. There's no winners in that, it's just very, very sad and tragic for those poor women that had to go through that."
Weinstein is under investigation by police in London and New York after a series of sexual assault allegations, recent and historic.
Weinstein and Allen have worked together in a series of movies, with the producer credited with reviving Allen's flagging career after the comic writer and director was accused of molesting his daughter, Dylan Farrow.
"Shunned by Hollywood means nothing to Miramax," Weinstein told The LA Times in 1994. "We're talking about a comic genius."
The allegations emerged after Allen's separation from his wife, Mia Farrow, in the early '90s.
Allen denies the accusations.
In a twist befitting a Woody Allen movie, Woody Allen and Mia Farrow's son Ronan Farrow penned the 8,000 word New Yorker article that was among the first to publicly expose Weinstein's alleged conduct. Farrow is estranged from his father, and has previously said he believes his sister's abuse allegations.
Allen went on to discuss rumors he heard about Weinstein in the BBC interview.
"No one ever came to me or told me horror stories with any real seriousness. And they wouldn't, because you are not interested in it. You are interested in making your movie," he said.
"But you do hear a million fanciful rumors all the time. And some turn out to be true and some – many – are just stories about this actress, or that actor."
The allegations against Weinstein were made public in a bombshell New York Times report, which alleged that Weinstein had paid a $100,000 settlement to actor Rose McGowan after a alleged assault in a hotel room.
Weinstein was expelled from the board responsible for the Oscars Saturday following the allegations. He claims that the sexual encounters were consensual and is seeking treatment for sex addiction.