Woody Allen Says Timothée Chalamet Only Denounced Him to Improve His Oscar Chances
Woody Allen has said that Timothée Chalamet only denounced him when it became "fashionable" to do so and to improve his Oscar chances.
The veteran director who has been publicly disavowed by an increasing number of celebrities in light of #MeToo, has opened up about the scandal that has long overshadowed his career, branding actors who have expressed remorse at working with him "self-serving."
"It's silly. The actors have no idea of the facts and they latch on to some self-serving, public, safe position. Who in the world is not against child molestation?" Allen, now 84, said in an interview with The Guardian.
"That's how actors and actresses are, and [denouncing me] became the fashionable thing to do, like everybody suddenly eating kale."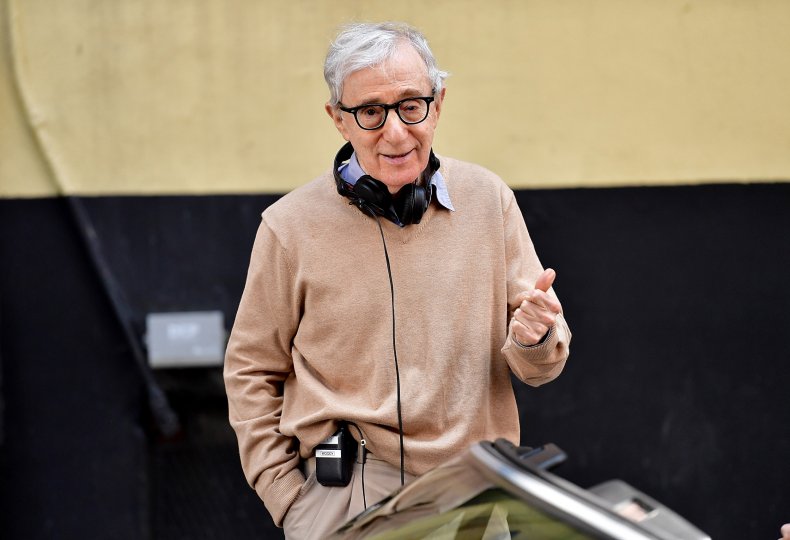 The filmmaker is accused of sexually assaulting his daughter Dylan Farrow in 1992 and although he has never been charged, he is becoming increasingly outcast in Hollywood.
His estranged son Ronan Farrow's investigative journalism helped propel the Me Too movement into the spotlight with his work holding the media to account for sexual assault claims in the entertainment industry.
Chalamet is one of a number of high profile actors who have denounced Allen since working with him in recent years. Others include Greta Gerwig, Colin Firth and Rebecca Hall.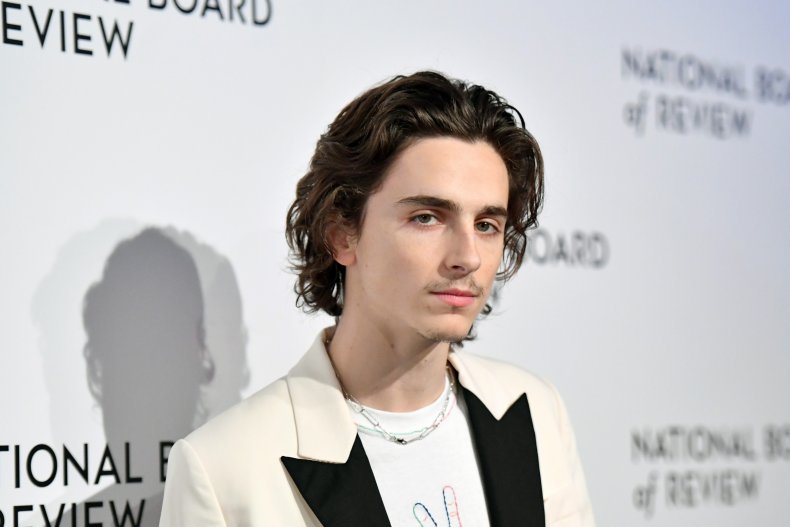 Yet, The Call Me By Your Name star is the subject of a particularly sharp mention from the New York filmmaker.
"Timothée afterward publicly stated he regretted working with me and was giving the money to charity," Allen said.
"But he swore to my sister he needed to do that as he was up for an Oscar for Call Me By Your Name, and he and his agent felt he had a better chance of winning if he denounced me, so he did."
Newsweek has reached out to Chalamet's representatives for comment.
The heartthrob, 24, starred in Allen's A Rainy Day in New York in 2019, but then publicly stated that he "did not want to profit" from his work on the film.
Taking to Instagram, Chalamet posted a statement explaining that his "way of seeing things changed."
"I am learning that a good role isn't the only criteria for accepting a job – that has become much clearer to me in the past few months, having witnessed the birth of a powerful movement intent on ending injustice, inequality and above all, silence."
He added: "I have been asked in a few recent interviews about my decision to work on a film with Woody Allen last summer. I'm not able to answer the question directly because of contractual obligations. But what I can say is this: I don't want to profit from my work on the film, and to that end, I am going to donate my entire salary to three charities: Time's Up, the LGBT Centre in New York, and Rainn [the Rape, Abuse & Incest National Network].
"I want to be worthy of standing shoulder to shoulder with the brave artists who are fighting for all the people to be treated with the respect and dignity they deserve."