Woody and Amani Have First Big Fight in 'Married at First Sight' Season 11 Sneak Peek
Leave it to Instagram to get in-between a couple.
There are only a few weeks to go before it's Decision Day on the 11th season of Married at First Sight, otherwise known as the day in which the couples have to determine whether or not they'll remain married or if they'll end the love experiment in divorce. The most recent chain of events certainly isn't making it any easier for some couples to stay together, especially now that they have no choice but to deal with each other 24/7 while under lockdown during the coronavirus pandemic. And now even social media is driving a wedge between them.
It was still early on in the pandemic when couples were first forced to start social distancing and quarantining during last week's episode, and being stuck inside with one another is already starting to take a toll on some of the marriages.
Brett and Olivia may be facing the worst of it as they have never quite managed to connect romantically—or at all, for that matter. Despite all their exercises and chats with the MAFS relationship experts, Miles isn't sure his marriage with Karen will make it past Decision Day—or if he even wants it to. Meanwhile, Henry is running out of ideas about how to establish trust in his relationship with Christina, and she hasn't quite figured out how to stop comparing her husband to her exes.
Even the couples who haven't had as rocky of an experience are facing troubled waters, like Amelia and Bennet. Their future is up in the air now that they're closer to the start of Amelia's medical residency program. The possibly of Amelia being placed at an out-of-state hospital is becoming more and more of a reality, and Bennett has long struggled with the thought of leaving behind everything in New Orleans to follow his wife wherever her career takes her.
And then there's Woody and Amani, perhaps the most perfect match of them all. They are also in crisis mode while living together during the pandemic, and the stress of it all will bring about their first fight on the upcoming episode, set to air on Lifetime on Wednesday.
In a Newsweek-exclusive sneak peek of episode 13 (above), things take a turn for the worst between Amani and Woody after she questions his behavior on Instagram. A confrontation arises when Amani accuses her husband of chatting with other women on social media.
"We were just talking about social media, and then I was like, 'Let me see your DMs, see all the hoes,' and it just went from me joking to, 'What you need to see my DMs for?'" Amani explains in a confessional video.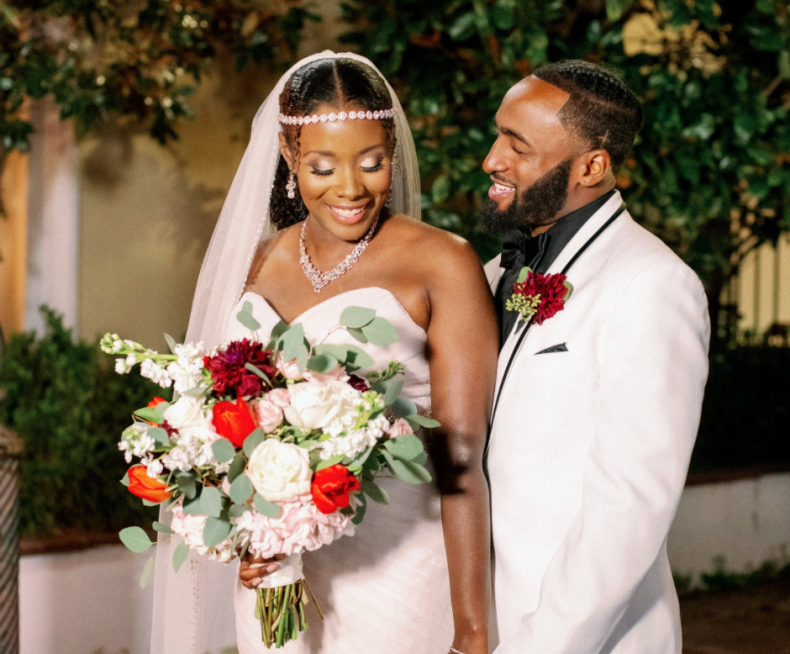 In the home-camera view of the scene, Amani appears to antagonize Woody, who is hiding out in the bedroom. "First of all, you [shouldn't] f**king say that if you really feel like you ain't did nothing wrong in this marriage," she snaps. "Why you trying to front, like s**t."
Woody is just shocked Amani would even ask to look at his messages, joking or not.
"That made me look at her like, 'What are you doing invading my private space? Like you trippin','" Woody said to MAFS producers.
The clip ends with both Woody and Amani claiming, "I'm over you."
Married at First Sight airs on Lifetime on Wednesdays at 8 p.m. ET.