U.S. Ambassador to U.K. Accused of Racism and Sexism
The U.S. ambassador to the U.K. has been accused of making a number of sexist and racist remarks to staff, as reported by CNN. The staff then reported his statements to investigators.
Ambassador Woody Johnson denied he has ever made racist and sexist remarks to embassy staff, saying he had followed the "ethical rules and requirements" of his office "at all times."
He took to Twitter to deny the claims that the State Department had investigated him over remarks made to staff and that he had used his position to benefit President Trump's personal businesses in the U.K.
CNN had reported that Johnson, who owns the New York Jets in the NFL, made racist generalizations about Black men and questioned why the Black community celebrates Black History Month before an event in 2018.
He is also said to have asked staff if the audience would be "a whole bunch of black people" at the event.
It was also alleged that Johnson had made "cringeworthy" comments about women and that it was difficult getting him to support an event for International Women's Day.
Johnson is also accused of using his position to lobby the Secretary of State for Scotland at the time, David Mundell, for the British Open golf tournament to be held at the Trump-owned Turnberry course after a request from President Trump.
The investigation into the claims is being led by the Office of the Inspector General (OIG) and its findings have not yet been published.
Following the claims, Johnson said: "I have followed the ethical rules and requirements of my office at all times. These false claims of insensitive remarks about race and gender are totally inconsistent with my longstanding record and values."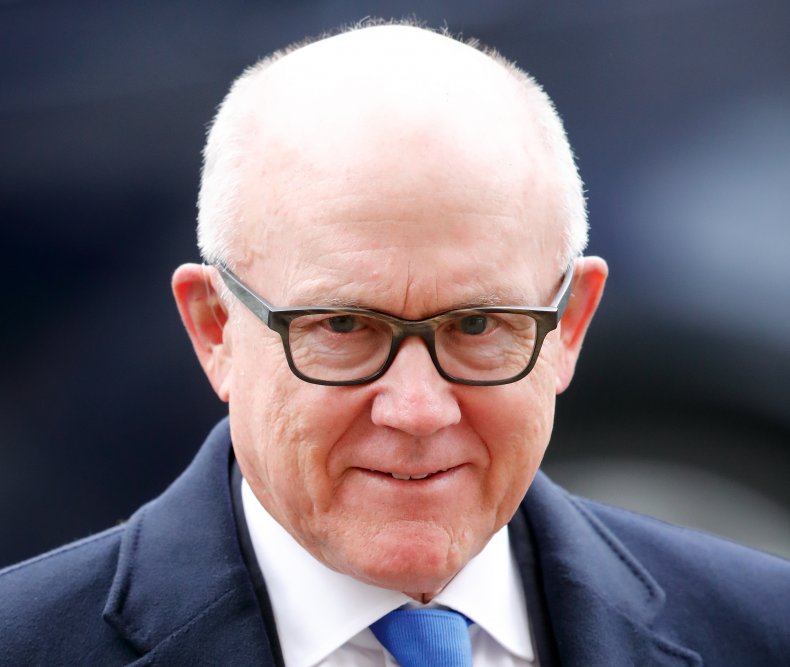 The State Department said Johnson had led the embassy honorably and professionally.
It told CNN in response to the allegations: "We stand by Ambassador Johnson and look forward to him continuing to ensure our special relationship with the U.K. is strong."
Newsweek has contacted The U.S. Embassy in London for further comment.
He has served as Washington's ambassador to London since November 2017.
Johnson hosted U.S. Secretary of State Mike Pompeo in London this week, who was in the U.K. to discuss what he called "shared security challenges" with Prime Minister Boris Johnson.
Meanwhile, Joe Biden has called President Trump America's first racist president.
The presumptive Democratic presidential nominee condemned the way Trump dealt with people based on the color of their skin.
He said: "The way he deals with people based on the color of their skin, their national origin, where they're from, is absolutely sickening."
Trump hit back at Biden's comments during a White House press briefing on Wednesday.
He said: "I've done more for Black Americans than anybody with the possible exception of Abraham Lincoln."