The Wooing of the Red Prince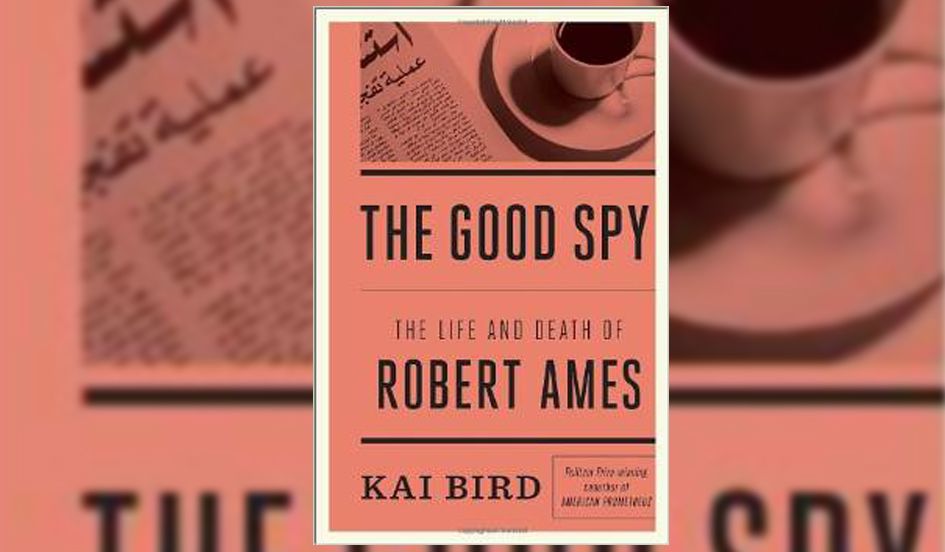 Few CIA agents were as ingenious, likeable and successful as Robert Ames, who tried to bring peace to the Middle East for more than 20 years.
In this extract from Kai Bird's news-making biography of Ames, The Good Spy, the US agent makes an audacious proposal to the Palestinians' flamboyant and attractive intelligence chief, known to the Israelis as The Red Prince.
What if Richard Nixon wanted to broker a peace deal between the Palestinians and Israelis?
People expect a revolutionary to be a miserable-looking, shabby creature dressed in rags. That's the wrong notion. . . . As the Arabic saying goes: Better a reputation of opulence than a reputation of misery. — Ali Has san Salameh
In Beirut, [Robert] Ames began to spend a lot of time with Mustafa Zein. One day in late 1969 they began talking about various personalities in the [terrorist group the] Palestine Liberation Organization (PLO), and Zein mentioned that he'd reconnected with a young Palestinian who had the ear of Yasir Arafat, the chairman of the PLO.
At 40 years of age, Arafat was already known as the "Old Man." Zein's friend, Ali Hassan Salameh, 27 years old, was a member of Fatah's Revolutionary Council and since 1968 had worked with Fatah's Revolutionary Security Apparatus.
Salameh was essentially nurturing the PLO's rudimentary intelligence bureau, later called Force 17, simply named after its telephone extension in Fatah's Beirut headquarters. He was trying to turn Force 17 into a professional intelligence organization.
He was no ideologue. Soon after taking control of Force 17, he overheard one of his men accusing another officer of being an Israeli spy simply because the man could speak Hebrew and was seen reading an Israeli newspaper. Salameh interrupted to say that they all should be fluent in Hebrew. And then he dismissed the officer who had made the accusation.
Salameh was a decidedly cosmopolitan Palestinian. Zein said he was the kind of young man who broke all the social mores of the Arab world. He flaunted his modernity. Though married, he loved beautiful women and usually had one on his arm. "He was a youthful Marlon Brando, standing over six feet tall," recalled Zein.
Ali Hassan was also a sixties revolutionary. That didn't mean that he was a Marxist. Like many other Palestinian revolutionaries, Salameh was just a young man with a gun who believed in the righteousness of the struggle to return to his ancestral homeland in Palestine.
He drove around town in an expensive car and ate in the finest restaurants. He obviously came from money. Israeli intelligence gave him an aristocratic moniker: the Red Prince. Ames was intrigued.
At this point, Ames made a brazen pitch to Zein. He told the young Arab that President Richard Nixon himself had authorized him to "explore the possibility of contact between the USA and the PLO. . . . He [Ames] was the person designated for this task."
It was a good story, an improbable story, but a perfect story. There are no declassified records in the Nixon Presidential Library to suggest that Nixon had entrusted Ames—a low-ranking, 35-year-old CIA officer—to open a back channel to the PLO. But Ames told the story to inspire Zein—and to underscore the importance of their collaboration.
Ames then asked Zein to go to Amman and look up his friend Ali Hassan Salameh. Zein left for Amman the very next day.
Zein told Ames that he was a very close friend of Ali Hassan's. Zein had met Salameh five years earlier in Cairo in 1964. They had been introduced by the president of the General Union of Palestinian Students, just prior to a trip Salameh was making to Europe.
Salameh was off to visit an Italian girlfriend. "The man was a magnet," recalled Zein, "who literally could not be resisted by girls. Period." Ali Hassan and Mustafa instantly connected. "He was a fixture in my apartment, spending many nights in my guest room."
When Ali Hassan returned from Italy he told Mustafa that he'd decided to move to Kuwait and join the PLO. In Kuwait City Salameh was interviewed by Khalid al-Hassan, the head of the PLO mission in Kuwait and a founding member of the organization. Al-Hassan was delighted to meet the young Salameh—because he knew of the young man's singular pedigree.
Zein and Salameh kept in touch even after Salameh moved to Kuwait. The Palestinian visited Zein in Abu Dhabi—and at one point Zein gave Salameh a very thin Swiss platinum watch. Salameh would wear it for the rest of his life.
Excerpted from THE GOOD SPY: The Life and Death of Robert Ames by Kai Bird. Copyright © 2014 by Kai Bird. Excerpted by permission of Crown Publishers, an imprint of the Crown Publishing Group, a division of Penguin Random House, Inc. All rights reserved. No part of this excerpt may be reproduced or reprinted without permission in writing from the publisher.