Woolsey Fire: Celebrities Including Cher, Kim Kardashian and Martin Sheen Forced to Flee Homes as Malibu Evacuated
As wildfiress approached Malibu last night, celebrities and Hollywood executives were among the thousands forced to abandon their homes in the city and flee for safety.
Authorities on Friday issued an evacuation order for the city, with in total 250,000 residents fleeing their homes in Ventura County and Los Angles county as the Woolsey Fire tore through southern California.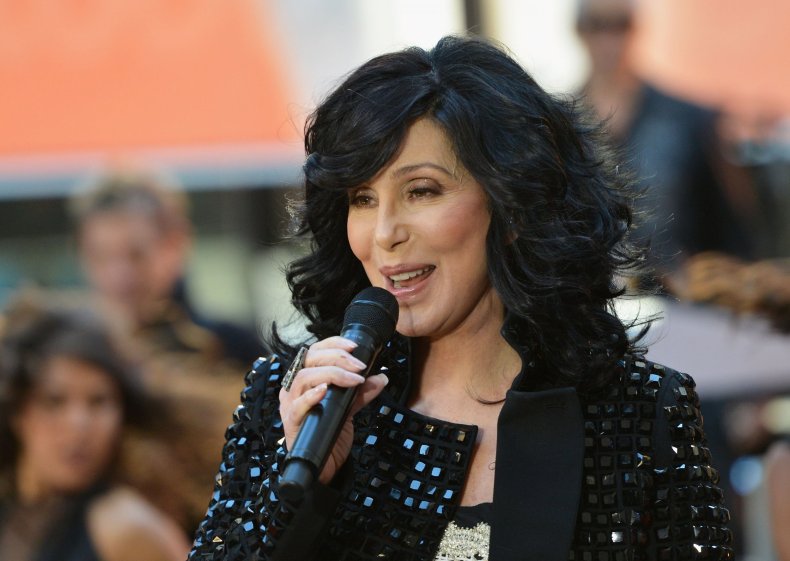 The blaze started Thursday, and propelled by strong winds had by Friday approached communities on the Pacific coast, prompting the evacuations of Malibu, Calabasas, Agoura Hills and other nearby areas.
Singers, actors and entertainers are among those with homes in the area, and many took to social media to report having been forced to abadon their homes as the fire approached.
Kim Kardashian in an Instagram post said that she had been given an hour to pack and flee.
"I heard the flames have hit our property at our home in Hidden Hills but now are more contained and have stopped at the moment. It doesn't seems like it is getting worse right now, I just pray the winds are in our favor. God is good. I'm just praying everyone is safe," she tweeted.
Her husband, the rapper Kanye West, said their family was "safe and close."
According to TMZ, Caitlyn Jenner's Malibu home was entirely destroyed by the fire.
The TV star let fans know she was safe in an Instagram, but was not sure if her house had "made it or not."
Singer Cher, who is performing in Las Vegas, tweeted that her home in Malibu was threatened by the fire.
Lady Gaga in an Instagram post said she had been forced to flee her home, and posted a picture showing clouds of dark smoke overhead.
Oscar winning director Guilermo del Toro tweeted that he had fled his home, and that his Bleak House collection of horror memorabilia was at threat from the fire.
"Evacuated last night. Bleak House and the collection may be endangered but the gift of life remains. Thousand Oaks and Agoura are still in danger. Malibu is being evacuated." He tweeted.
Actor Alyssa Milano said that she had been forced to flee her home with her family in a Twitter post, and hit out President Donald Trump, who in a tweet had criticised California forest management for alleged mistakes allowing the blaze to take hold.
"Horses are finally safe. My children are safe. My home is in jeopardy but... everything with a heartbeat is safe. Thank you all for your concern," she wrote.
"To those who insisted on still being hurtful because our political affiliation is different, you are what is wrong with the country."
Singer Iggy Azalea tweeted that she had been unable to return to her Calabasas home to retrieve her belongings as the fire approached.
Actor Martin Sheen, in an interview with Fox affiliate FOX11 Los Angeles, sent a message to his children that he was "fine" after son Charlie Sheen had tweeted concern for his parents whereabouts.
"Emilio, Ramone, Renee, Charlie, we're fine," the actor said, referring to his four children. "We're at Zuma Beach. We're probably going to sleep in the car tonight. We're just fine and hope you guys are, too."