Woolsey Fire Update: Evacuation Map and Shelter Locations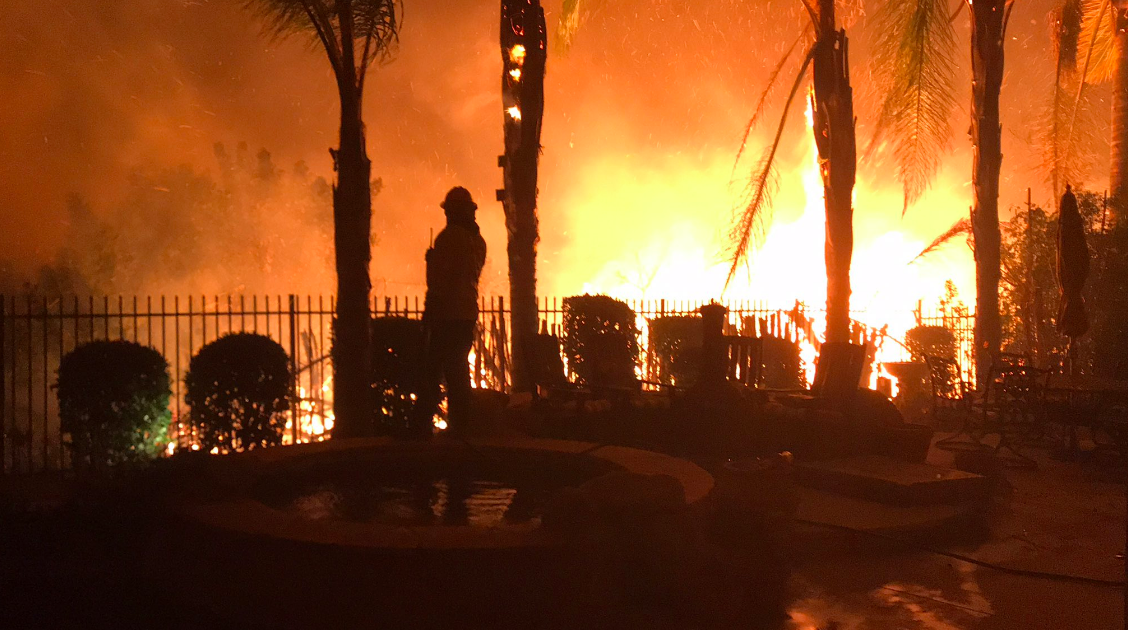 Fire officials ordered mandatory evacuations in areas of Ventura County and Los Angeles County on Friday after the fast-paced Woolsey Fire burned more than 8,000 acres.
The fire flared up just south of Simi Valley on Thursday and spread rapidly through the night, according to AccuWeather. This is the second fire, along with Hill Fire, to flare up in Southern California.
The Woolsey Fire had burned multiple structures, and about 30,000 homes still face a threat, the Ventura County Fire Department told the Los Angeles Times. About 75,000 homes in Ventura and Los Angeles counties were under mandatory or voluntary evacuation orders, according to the publication. As of Friday morning, there were no reported deaths or injuries in the affected areas, the Ventura County Fire Department told CNS.
"The wind is definitely pushing this thing toward the ocean just like the Springs Fire a few years ago," Ventura County fire captain Brian McGrath told the publication. "It's very fast."
The Los Angeles County Fire Department tweeted on Friday that the Woolsey Fire was at zero percent containment, and evacuation orders had begun south of 101 Freeway north of Potrero Road.
"Fire is at approx. 8000 acres. 0% Containment. New Mandatory evacuation orders south of 101 fwy north of Potrero rd. between Westlake bl. & Wendy dr. Evacs. in Hidden Hills area of LA County and @LAFD operational area have been downgraded to voluntary," the department tweeted.
The fire started at around 2:25 p.m. on Thursday, due to 50- to 60-mph winds in Santa Ana, CNS reported. The Los Angeles County Fire Department tweeted a list of evacuation centers for those leaving their homes; they include the Borchard Community Center, Rancho Santa Susana Rec Center, Camarillo Community Center, 1000 Oaks Teen Center, Goebel Community Center, Taft High School and Pierce College.
College campuses were also closing due to the Woosley Fire. Pepperdine University closed its campuses in Malibu and Calabasas due to the blaze, The Malibu Times tweeted on Friday.
"Faculty and staff who work at the Malibu and Calabasas campuses should not report to work unless they are critical support personnel," Pepperdine said. Malibu schools were also closed, The Malibu Times tweeted.
Other fires have been burning through California. The Hill Fire near Thousand Oaks scorched 10,000 acres, and there were no injuries or structure damages reported as of Thursday night, USA Today reported. The Camp Fire burning 180 miles northeast of San Francisco ordered the evacuation of more than 30,000 people, according to USA Today.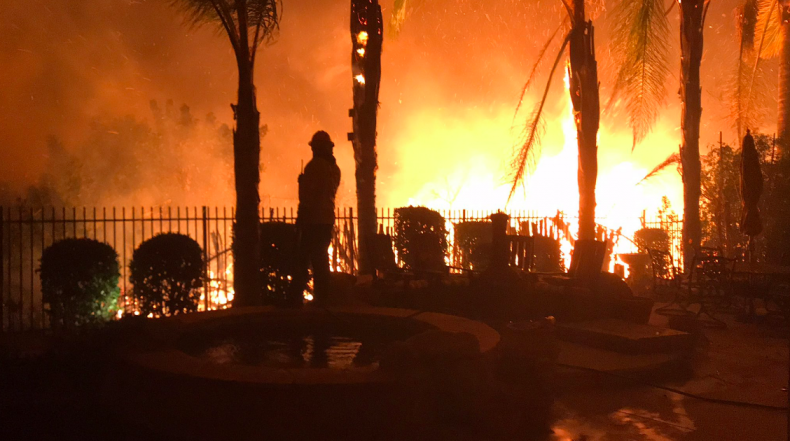 Woolsey Fire Update: Evacuation Map and Shelter Locations | U.S.